3D holo projection foil reflective film
We use this developed foil to place across the front of the stage at an angle of 45 degrees
towards the audience, the vivid image will be supplied by LED screen or powerful projector
to reflect on the stage, so the 3-dimensional moving images to appear within a stage setting
using peppers ghost technology.

Why our holographic foil could apply in this live events video effects?
As this special film can reflects high definition images, making it possible to produce virtual
images of variable sizes and incredible clarity.
Now we have ultra width roll could meet the global markets in all sizes to make the images
with largest format to appears shocked 3D holographic effects.
Mainly used for
1) Advertising & Events

2) Retail products exhibition

3) Product Launch

4) Exhibition

5) Concert

6) Conference

7) Fashion Show
45 degree reflection foil application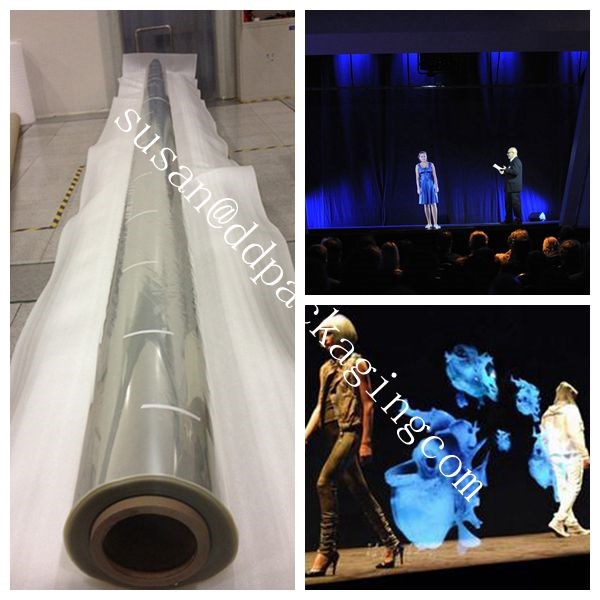 Our hologram projection foil packing :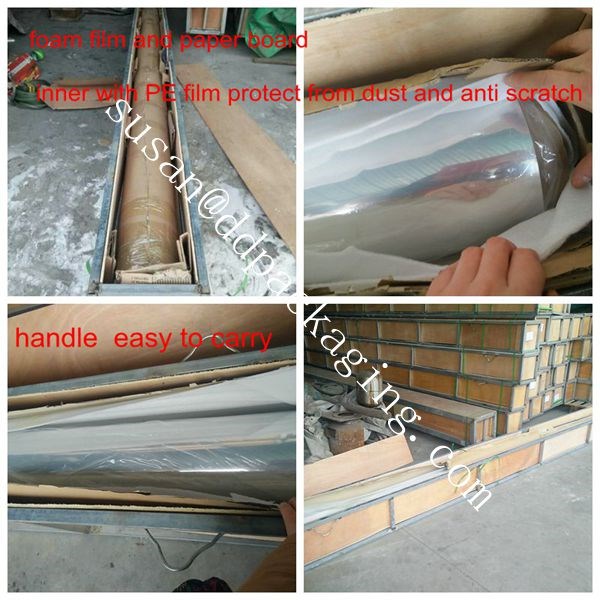 our hologram projection film how to fix?
FAQ:
Q1. What's the max width you can make?At present we can make the max width is 8.5 meters wide. It is need to be customized.
4m,5m,8m we have in stock now ,and delivery is quicker.
Q2.Samples supply
Generally we can provide A4 samples for test ,Big sample 1 sqm, samples are free of charge ,freight need to be charged at clients'
Q3. Shipping ways
8m only by sea , it doesn't have such big plane to loading such long width.
4m, and 5m some airport can load such width film ,more details pls contact us.
skype : lanshuang85 E: Susan#ddpackaging.com
M:86-13739726285