What Is GRG?
GRG-Glass Fiber Reinforced Gypsum is a composite material made of super fine Alpha gypsum with less water,
alkaline resistant glass fibers and optional addictive.
Why Is GRG?
YinQiao GRG is well accepted because of its Arbitrary shape and design, High strength and light weight, Good
acoustic reflection property, Environmental protection and Easy installation.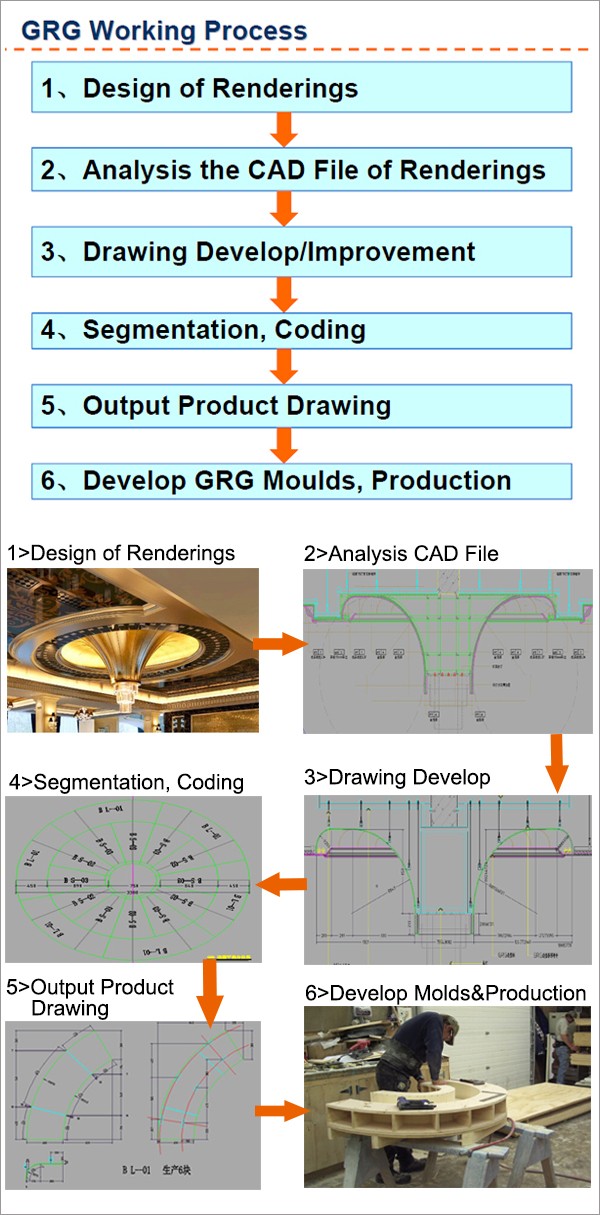 We have been exporting for 13 years since we established Sino-British joint venture in year 2002.
Our products mainly export to South and North America, European countries, Mid-east etc. We
have long term cooperative partners from America, Canada, Jamaica, French,
UK, Australia, Qatar, Jordan, Germany, Dubai, Japan, Iran, Austria, Russia etc.