Specifications
Loading

kg

Rated Speed (m/s)

Door opening size (mm)

car size(mm)

Hoistway size (mm)

Door opening

Top floor height(mm)

Pit depth(mm)

Max traveling height (m)

D.WxD.H

C.WxC.DxC.H

H.WxH.D

320

0.4

800x2000

800x1200x2100

1500x1550

2P side opening

3300

1100

12

400

0.4

800x2000

900x1200x2100

1600x1550

2P side opening

3300

1100

12
Constraction Layout Drawing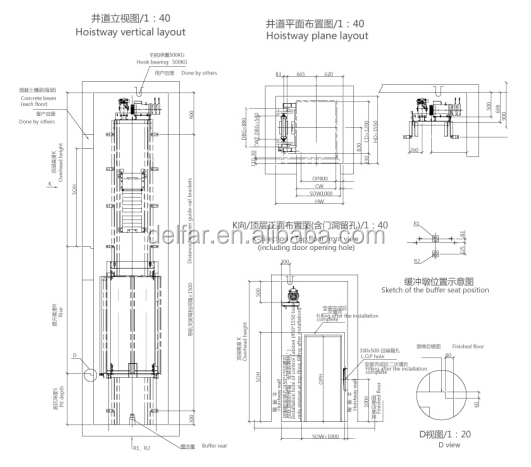 Optional:
Signification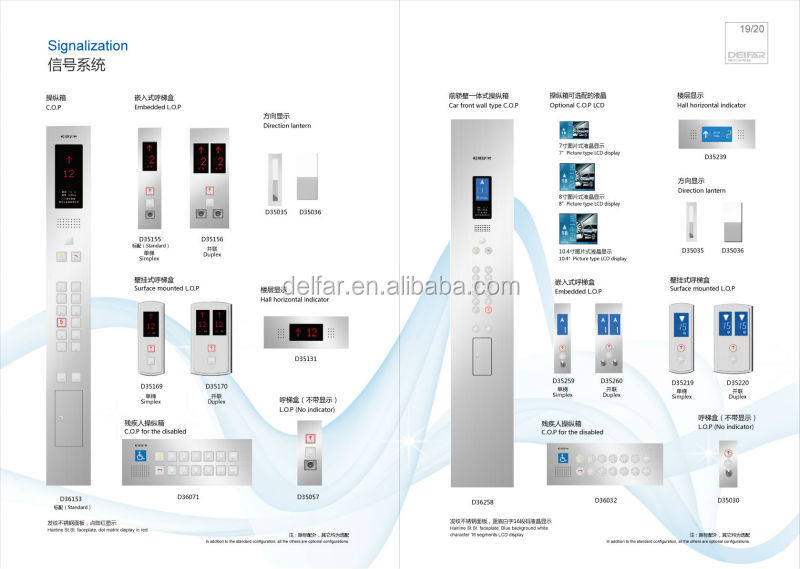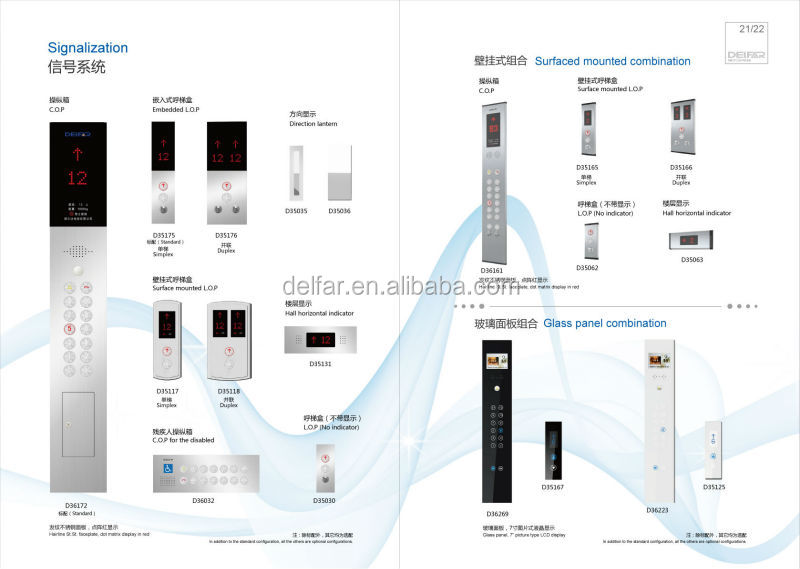 Landing door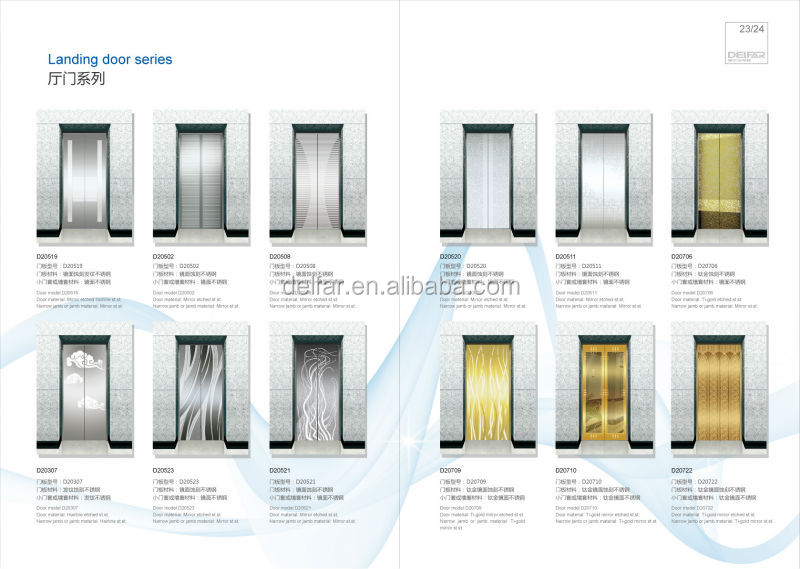 Ceiling&Floor&Handrail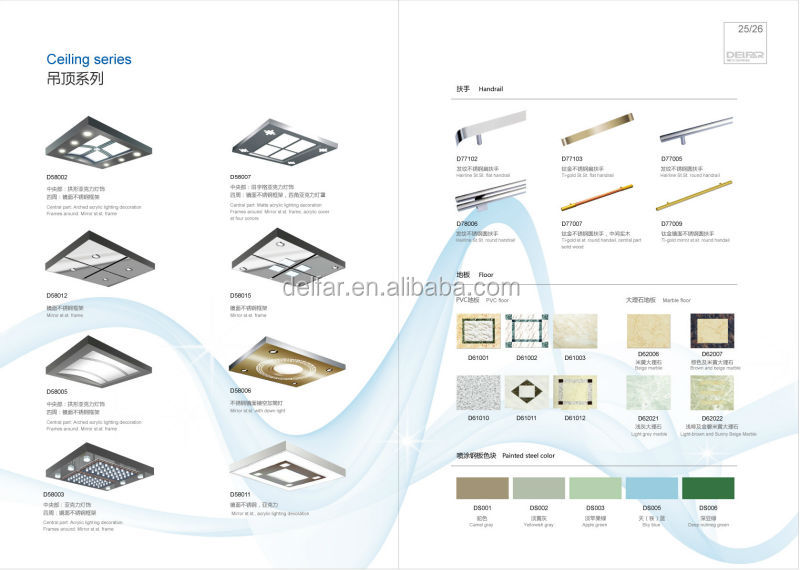 1.Company information
Delfar Elevator Co., Ltd. is a professional elevator company who designs and manufactures complete elevators, escalators and moving walks, as well as elevator parts. The company covers a land area of over 40,000 square meters with more than 17,000square meters of factory houses and 3,000 square meters of office area. Currently, 135 employees work for DELFAR, which includes 52 engineering technicians.
2.Certificates
3. Delfar sttafs&Expo