1.Make gas burners according to your requirement.
2. Used in the gas heater or other heater products.
Gas heater Parts>> Gas burner>>Home appliance Parts.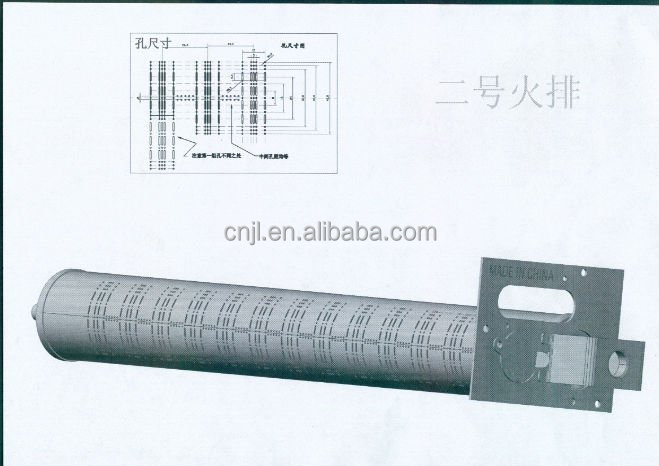 Stainless steel gas tube burner/Natural gas furnace burners
1. The burners about 500mm(body length is about 410mm).
2. The burners about 680mm(body length is 580mm).
3. We can make the burners according to your requirment.
4. On the burners body, there are 13 rows on the body.
5. These burners can be used in gas heaters or other heating appliance.
6. Packing: Yellow Carton. 42PCS/carton.
7. Carton for : 680mm*360mm*580mm