OL-3001B 3 in 1 skin deep cleaning diamond dermabrasion machine
Functions
1.ultrasonic.
-The ultrasonic helps to discolor, and reduce the damaged area.
-Becauce of its massage effect, it helps the skin to absorb nutritions.
-It accelerates the partial blood circulation, improves the metabolism.
-It dissolves hypodermic fat, accelerates the absorption, causes to discompose the agglomerated excessive water and fat, improve the situation of lower blepharoplasty and dark circles.
-It heals acne skin.
-The ultrasonic wave produces the temperature effect, and helps to calm the nerve and has analgesia function.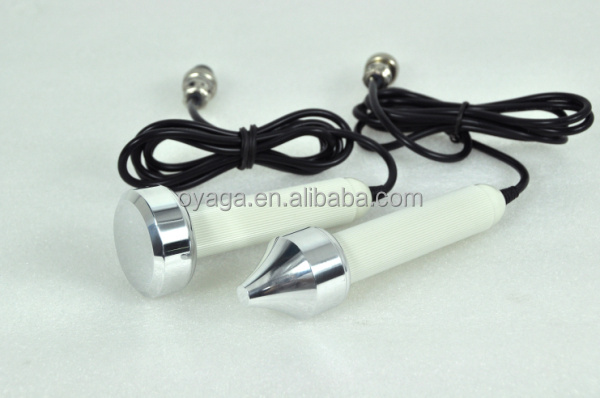 .
2.Diamond Dermabrasion.
The Diamond Dermabrasion provided a non-surgical skin refinish procedure, by using sterile diamond heads to abrade or rub off the top skin layer, then Vacuuming out the particles along with any dirt and dead skin back up. This procedure removes skin debris, imperfections, blemishes, wrinkles and unwanted pigmentation on the skin. Moderate usage of Diamond Dermabrasion, accompany with skin products that penetrate through top skin layer that reach the dermis level, helps to replenish natural nutrients, restore cell activity, and promote skin health. The results after Micro Dermabrasion treatment is usually a healthy, glowing, beautiful skin.
(3)Cold&Hot Therapy
It employs the technology of medical appliance thus is reliable and safe for treatment. The cold function could cool and lift skin, reduce skin wrinkle, make skin tender.
The hot function can activate cell, accelerate circulation of blood and lymph, relief pain.
Photos of the OL-3001B model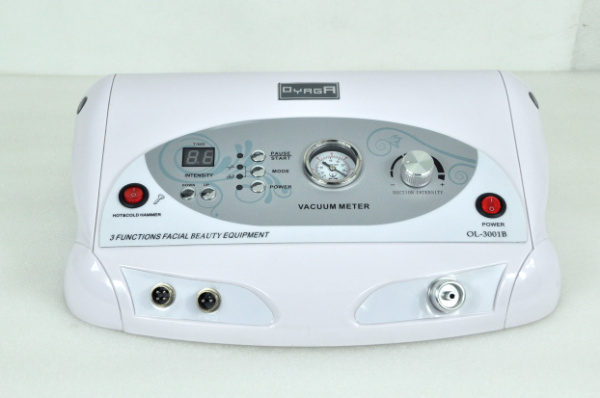 N.W/G.W:4.5KG:6KG.
Voltage:110v-220v.
Product size:40.5*27.5*11cm
packing size:46*42*15.5cm