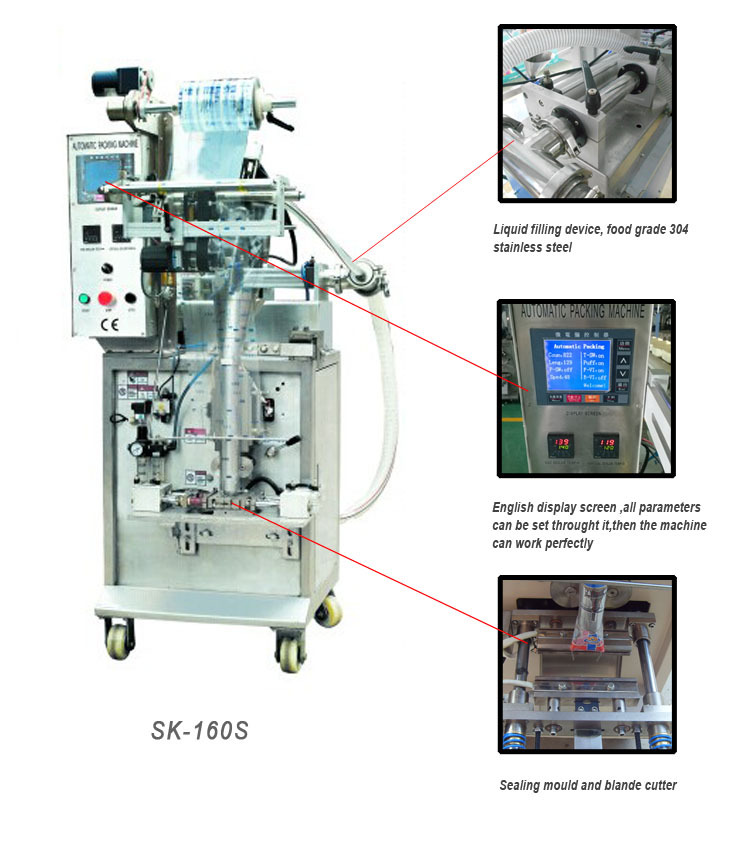 Technique specification

name

Three Side Sealing Vertical Packaging Machine

Type

SK-160s

Metering Range

10-250ml

Metering Device

Liquid Filling&Metering Device

Bag width

50-150mm

Bag Length

30-200mm

Packing Speed

30-60 bags/min

Sealing Form

Three side sealing

Power

2200w

Machine Size

1000x700x1680

Machine Weight

300Kg

Application

Apparel, Beverage packing machine, Chemical, Foodpacking machine,rice packing machine Machinery & Hardware, Textiles
Characteristic:
1. English and Chinese screen display ,operation is simple .
2. PLC computer system , function is more stable , adjustment any parameters not need stop machine.
3. It can stock ten dispose , simple to change variety.
4. Sever motor drawing film , position accurately.
5. Temperature independent control system ,precision get to±1°C.
6. Horizontal , vertical temperature control ,suitable for various of mix film , PE film packing material.
7. Packing type diversification , pillow sealing, standing type ,punching etc.
8. Bag–making , sealing, packing, print date in one operation.
9. Work circumstance quiet, low noise.
Application
Liquid/Jam: detergent, cleaning solvent,yellow wine, soy sauce,Juice,beverage, tomato paste,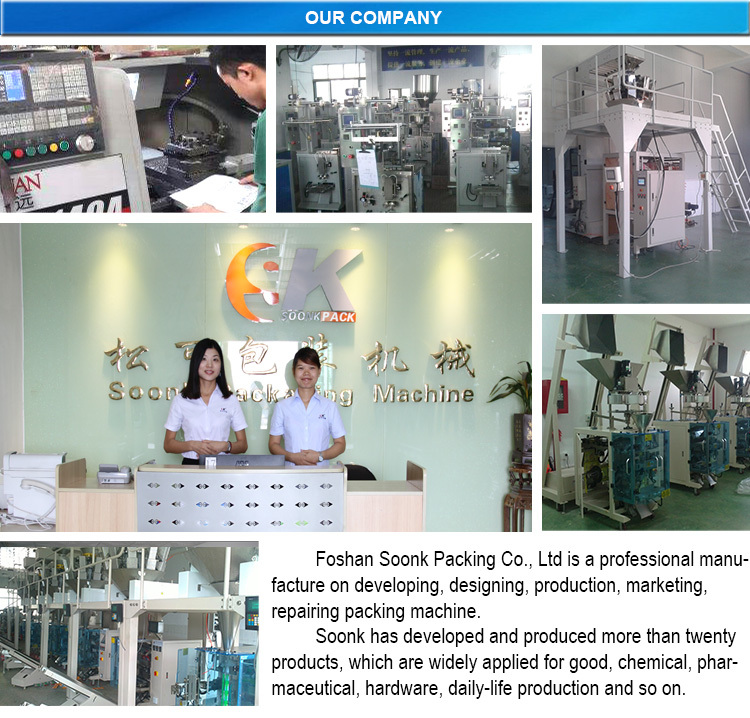 Why choose us?
1.OEM Experiences above 10 Years In Belt Industry
2.Factory Manufacturing Enterprise Provide with you Competitive Price and superior quality
3. Have stable supply chain which can gurante our product quality and prompt delivery
4.Our Domestic Sales with top ranking among Taobao and Tmall.
Most network shop to be our Agent.
5.Trial Order small quantity for retail and wholesale are accepted
6. Fully equipped with advanced machines and Experience workers
7.Become Alibaba Assessment Supplier and Passed BV&TUV Factory Audit .
8.Sincere Service!(Effective pre-sale communication+Good after sale service )