Application:
1.Applied to surface of LCD protection(glass,acrylic and PC sheet);
2.Applied to CRT touch screen, mobil screen,GPS screen and other kinds of touch screen protection.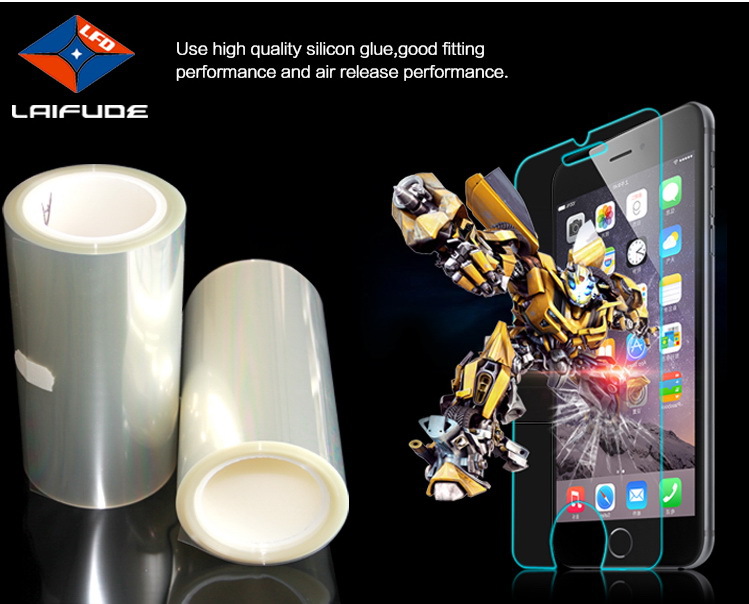 Products Feature:
1.Use advanced process to produce, the surface hardness of base film can reach 3H.
2.Use the imported base film from Japan,and base film perfect attach to hard coating lay,the light transmission can reach more than 93%.
3.Use high quality silicon glue,good fitting performance and air release performance.
4.Have long service life time,good resistance to weak acid and weak alkaline,can be repeated used after neutral detergent cleaning.
5.low adhesion,no residue.
Construction and Performance: