Yotchoi Beauty Natural Color 100% Brazilian Virgin Hair Extension Straight Clips in Human Hair
Iteam name: hair extension clips
weight: 100g/piece(we can supply 120g/piece,140g/piece,160g/piece,180g/piece,200g/piece,220g/piece,240g/piece)
Hair texure : silky straight
Hair material : 100% Virgin Brazilian Human Hair
Hair color:different color according clients demand
Item detail (Pls refer to bellow pic)
Specification of our clip in hair:

10 sets of weft & 22pcs clips
detail contens
one 8'' wide wefts(4 clips) =4 clips
Two 6'' wide wefts(each 3 clips)=6 clips
Five 4'' wide wefts(each 2 clips)=10 clips
Two 1.5'' wide wefts(each 1 clip) =2 clips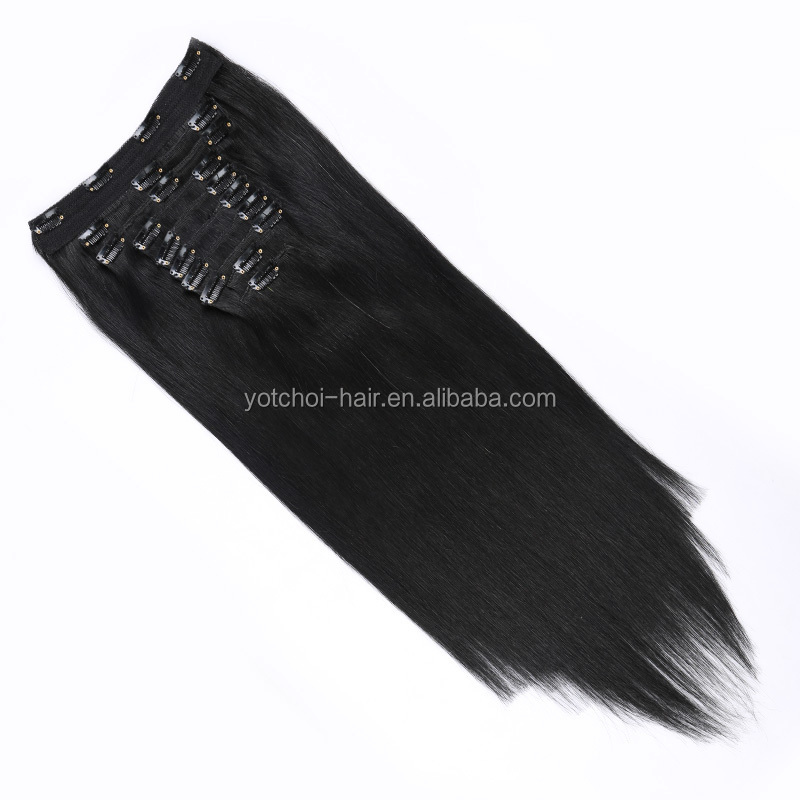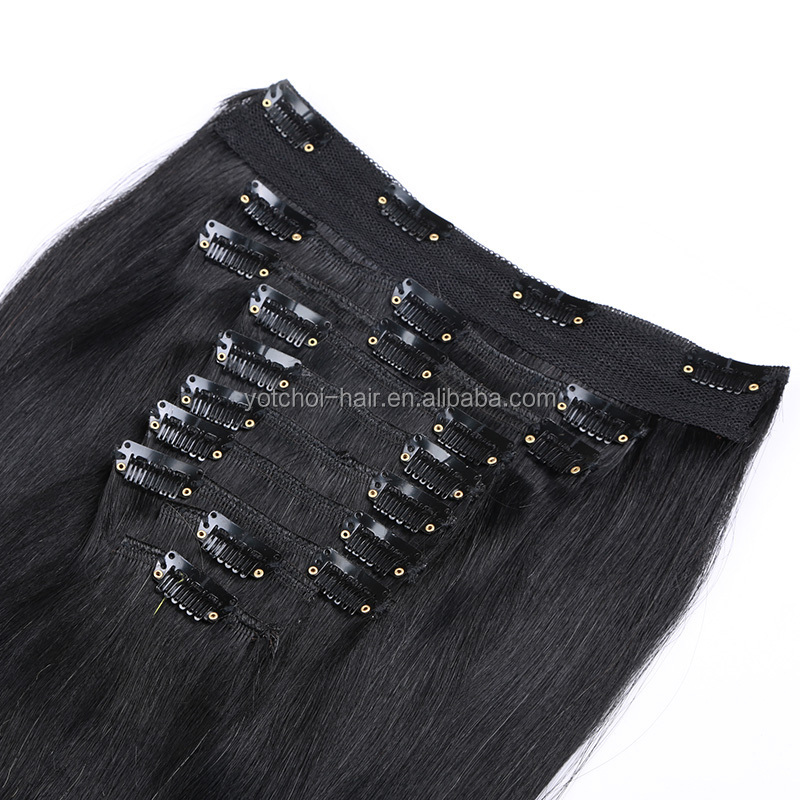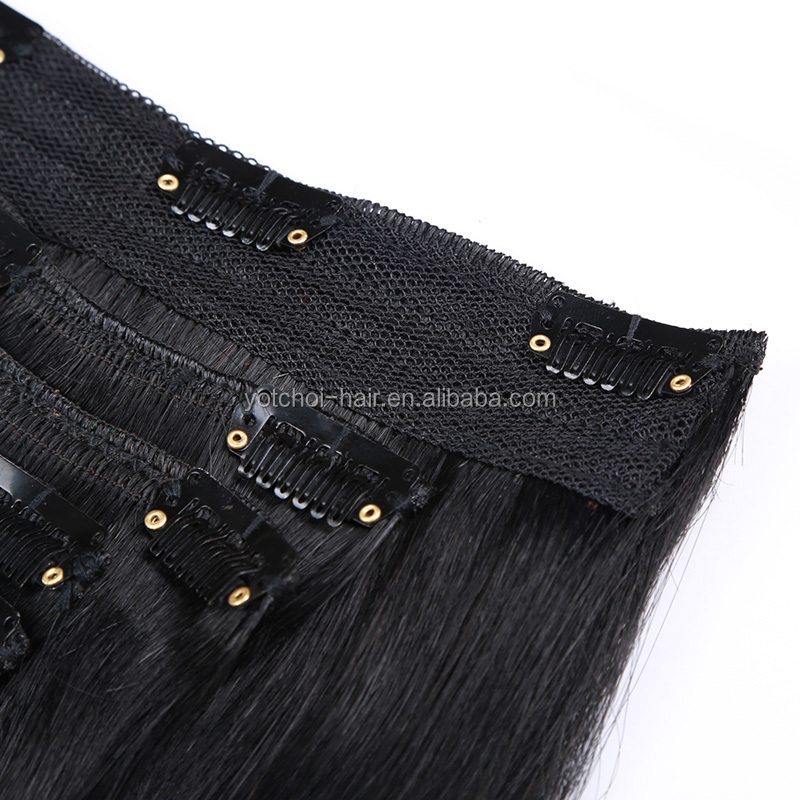 Before you choose color you love pls refer to our color ring
How to attach:
Step 1: Brush your own hair and your hairpiece through evenly to remove all knots.
Step 2: Take your hair from each ear and section off in a clear curved part across your head and secure with hairclip.
Step 3: Open all snap-lock clips.
Step 4: Place the middle clip in the center of your part just above the section line, and close the clip.
Step 5: Place one side clip into position along the part and close the clip.
Step 6: Place the second side clip into position and snap shut.
Step 7: Release own hair from hairclip and comb through.
Step 8: Enjoy how natural your 'NEW HAIR' looks and feels!
Remove:
Simply open the clip by gently pulling backwards until you hear the clip release. Then gently remove the section being careful not to pull your hair. It is suggested to move the placement of your sections slightly every couple of wearing. This will allow the clip to rest in a different area preventing too much stress on your hair.
Care your Hair Extension:
1. please wash it by special shampoo ,which is the mild one and clean water as well
2. please use the shampoo recommended by the local professional hairdresser
3. improper wash probably make the hair dry ,tangle and easy to fall down, how you care for your extensions will be the ultimate determing factor