Branded Export Surplus Apparel and Garment Closeout Lot No.:

140410
Quantity: 40,000 pc
MOQ: 40,000 pc
Unit Price FOB China Mainland: US$1.35
Material or Fabrics Based on Fty's Statement:100% polyester.

Specifications:34C, 36C, 38C, 40C.

Colors:6 colors, white, black, blue, orange, gray and beige. Custom made available which might take more lead time.

Quality Approval:Null.

Actual Quality Status & Stock Reason:Fresh production. Fabrics already made.

Packing Details:

6 pcs solid color and assorted sizes in a polybag, 60 bags with different colors packed in master carton, carton meas. 110*30*73CM, totally 27CBM, roughly one 20' container. Custom packing is also available, extra cost to be advised.

Unit Package Weight:T.B.A.

Main Label/Care Label/Hangtag Replacement:

Original main label, care label and hangtags could be used. Custom made is also available, extra cost to be advised.

Important:

TailorMax acts as a reseller of order cancellations. All the labels on the products had been made under the authorization of the brand name owner. Buyers please confirm that either import or reselling in your markets would NOT lead to any tort issue.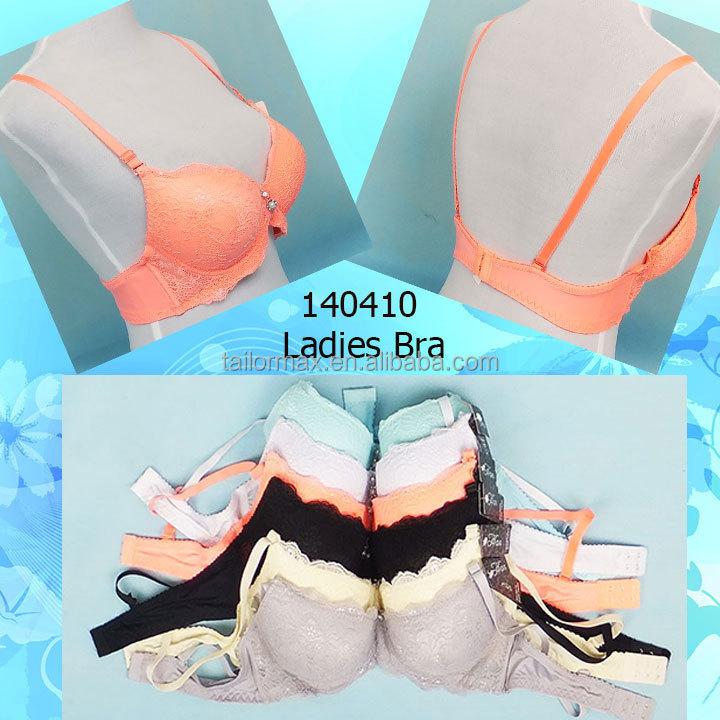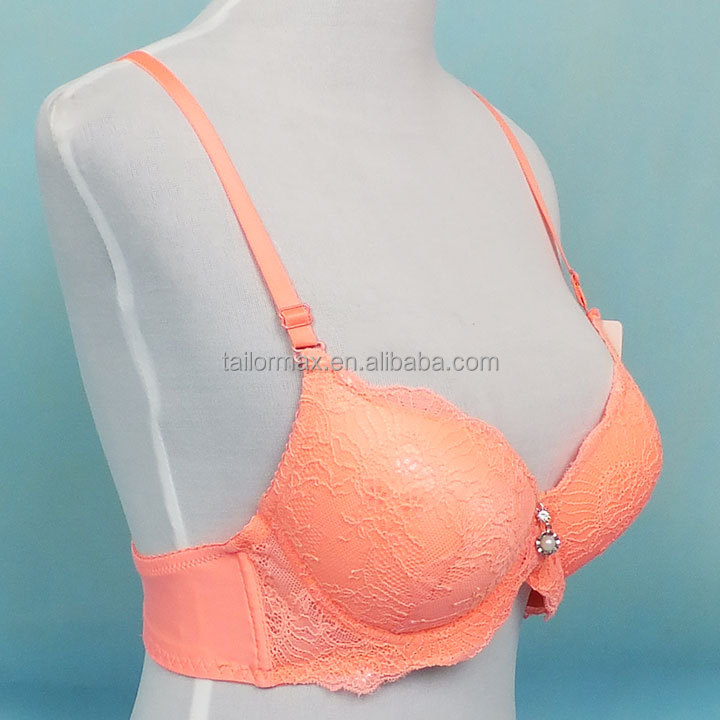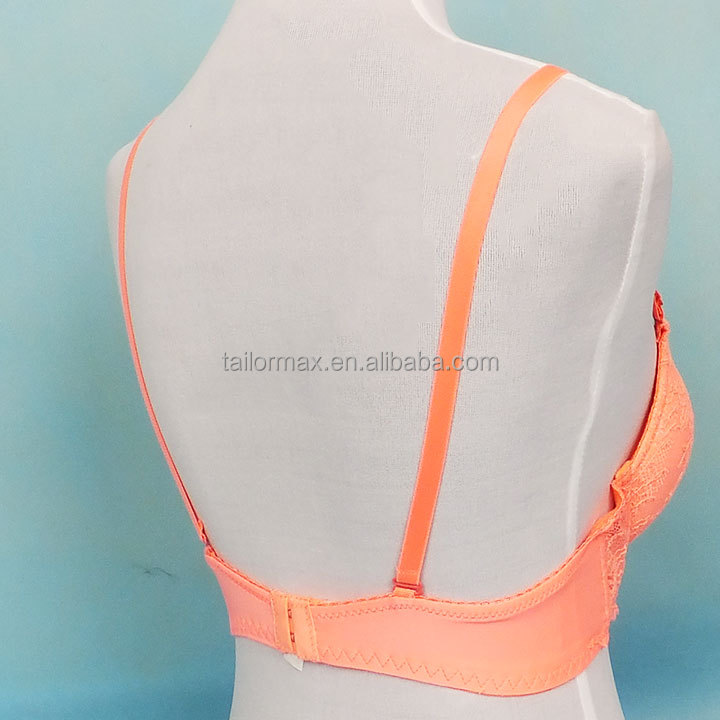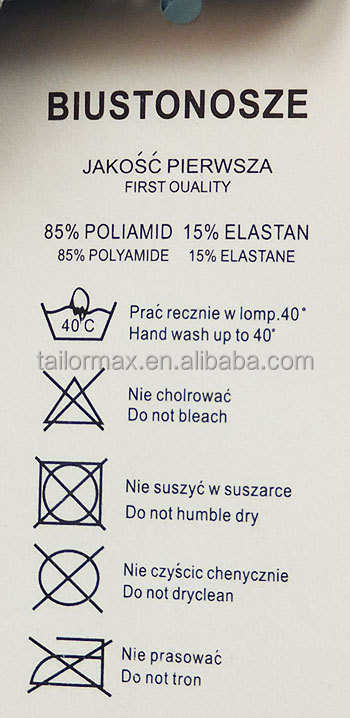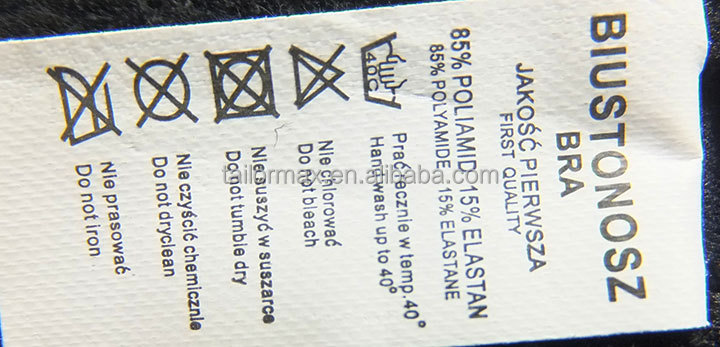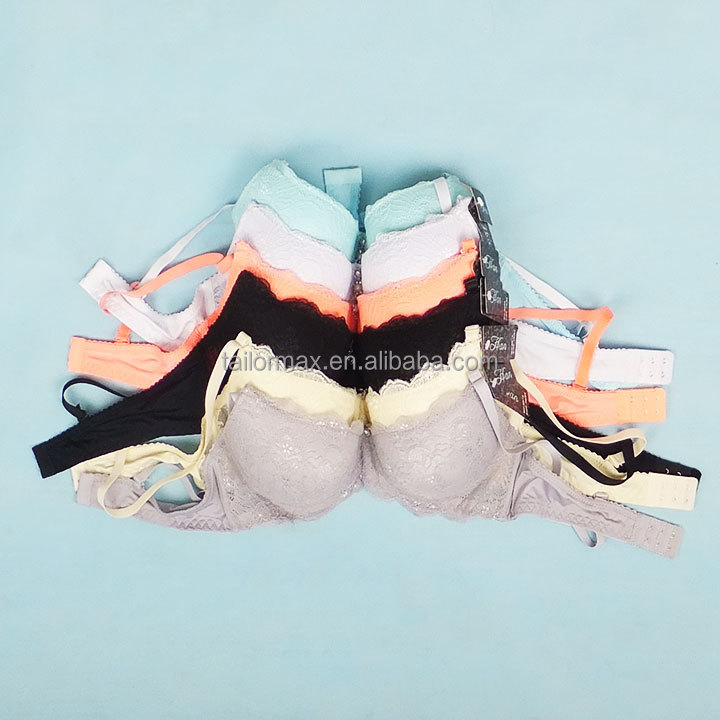 WHO WE ARE
TailorMax Stockloter is committed to bringing valuable stocklots or order cancellations from China to its overseas customers with fresh order quality and least cost.

The wide range of stocklots provide our customers, mainly chain stores, the opportunity to gain extra profit margin in a highly competitive retail environment.

OUR MISSION?

Our mission is to help overseas buyers locate overstocks wth good quality and less cost, and also to help manufacturers convert dead stock fundings into Cash in the shortest time.

WHAT STOCKLOTS WE ARE DEALING WITH?

Order cancellations, overstocks, surplus inventory, clearance, cancelled shipments and strategic over productions of Garments, Apparel and Home Textiles, also Shoes, Bags and Home Supplies.

WHY WE ARE DIFFERENT FROM OTHER STOCKLOTS DEALERS?

• We work with direct factories instead of brokers.
• We work on order cancellations instead of leftovers.
• We pre-inspect each stocklot before it's posted online.
• We always reveal the true quality status no matter what defects the stocklots could have.
• We know very well what our buyers concern most when they are buying overstocks. That's why we treat ourselves as a service provider rather than a simple stocklot seller.