HVAC ventilation stainless steel weatherproof air vent cap mushroom cowl
air vent cap stainless steel wall kitchen directional air vent air vent cap stainless steel wall kitchen directional air vent air vent cap stainless steel wall kitchen directional air vent air vent cap stainless steel wall kitchen directional air vent air vent cap stainless steel wall kitchen directional air vent air vent cap stainless steel wall kitchen directional
air vent air vent cap stainless steel wall kitchen directional air vent air vent cap stainless steel wall kitchen directional air vent
The frame ,inner louver core , louver & screen are high quality stainless steel sheet construction with advantages of corrosionresistance and rigidity
Description:
1. This type of air vent is incorporated with a set of louverblades. It is is commonly used as exhausted outlet andventilation on the exterior walls of washrooms, kitchens,warehouses, houses,apartments, condominiums,gymnasiums...ect.
2. There are inverted spring hooks located on the neck , which are used to secure the device onto the wall or duct
3. stainless steel screen is set in the back as insect-proof.
Size available








Item

Φ D (mm)

Φ A (mm)

H (mm)

EV-S-60

59

115

48

EV-S-70

68

115

48

EV-S-80

76

145

55

EV-S-100

95

145

55

EV-S-125

120

150

55

EV-S-150

145

215

65

EV-S-200

195

185

65

EV-S-250

248

338

72

EV-S-300

295

340

85
More Picture Details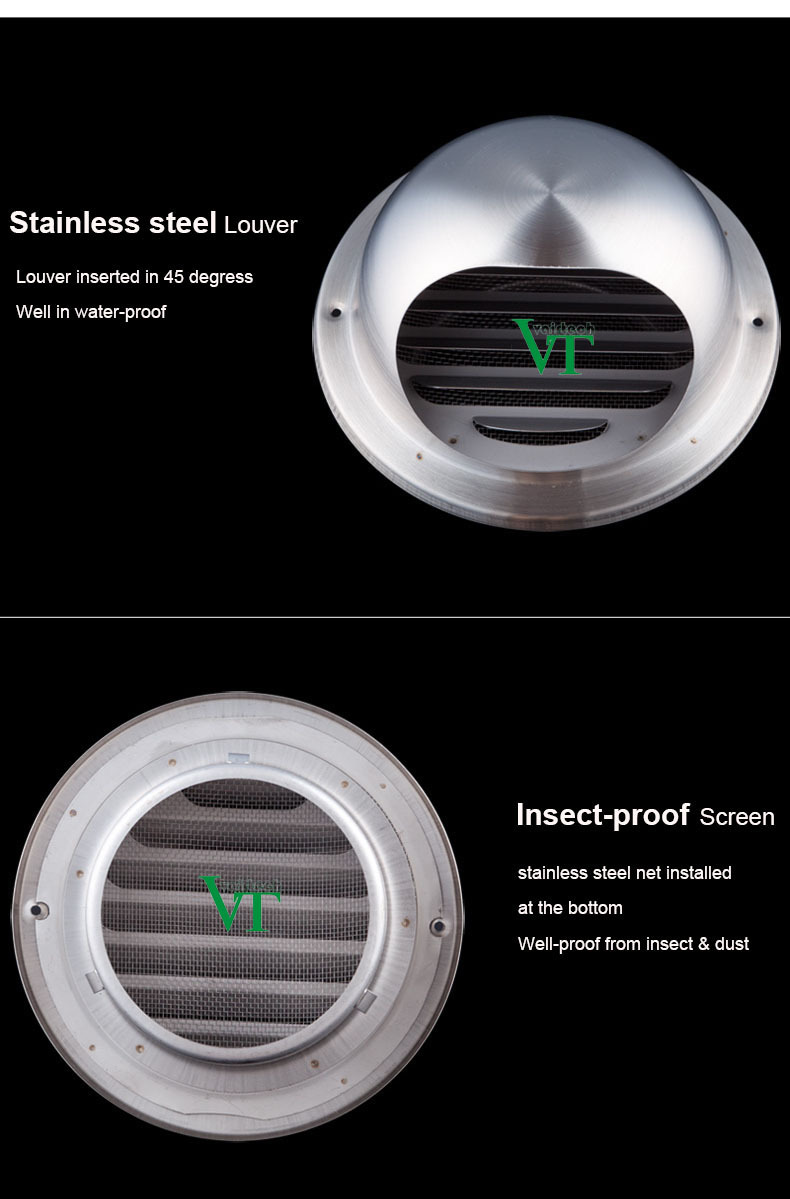 Applicationon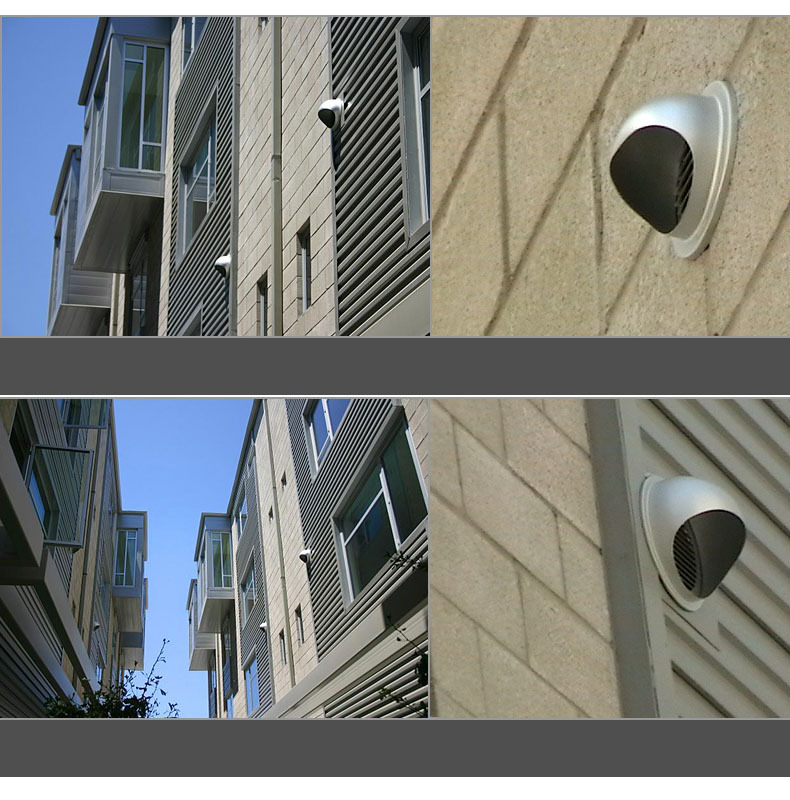 a
r diffuser air grill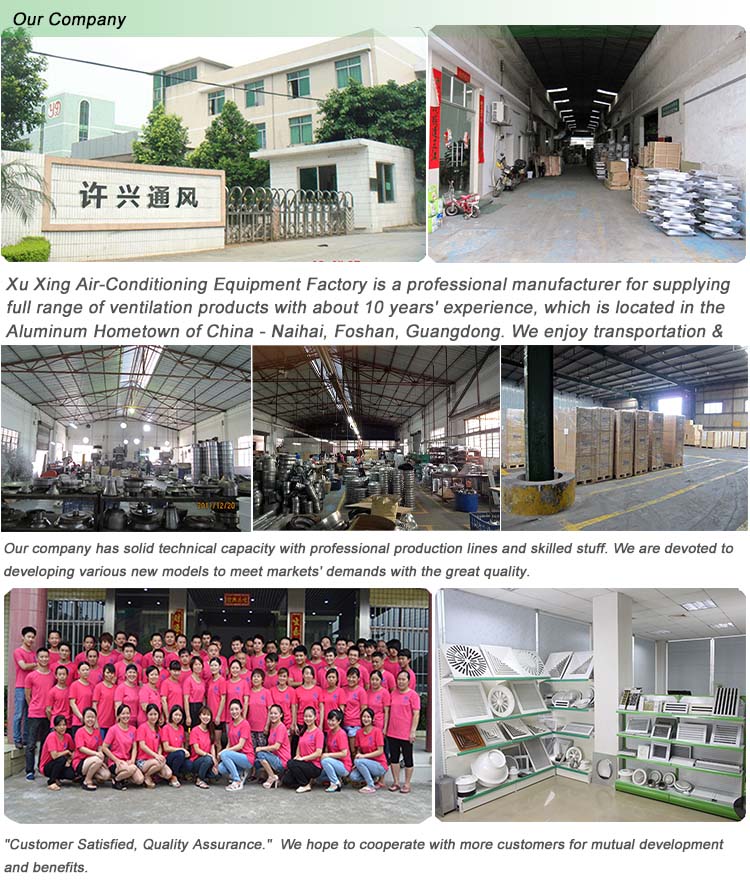 MORE ITEMS, PLEASE VISIT OUR WEBSITE:
http://cnxuxingfengzu.en.alibaba.com/