Specifications
1:Item Name: natural pollution-free the zebra roller blinds
1 Operation: Manual Chain/motorised
2 Fabric: Sunscreen translucent /blockout fabric /zebra fabric/project fabric
3 MOQ:1 pc/set
4 Size:Customized

Zebra blinds, Soft gauze shade, rainbow blinds, also known as the curtain, the
curtain that move light, double roller shutters, day and night curtain, curtain, rainbow and soft wire, etc.,
originated in South Korea, now in the best-selling domestic, is also very popular in the world, gentle gauze
shadematerial: polyester, polyester/ramie/nylon, double fabric.
Adopt double-layer fabrics can adjust light, does not occupy a space. It not only brings together
the advantages of fabric and yarn for a suit, and collection of Venetian blinds, roller blinds,
Roman blinds function integration, Europe type style, double fabrics, can adjust local
dislocation light, stereo sense is strong, she is very sweet and soft gauze shade,
when the slice open to the outdoors and penetrate the indoor light is soft and comfortable,
when the slice pull close completely cut off from outdoor, ensure privacy, all show concise and
elegant soft gauze shade. Widely used in household, hotel, restaurant, villa, high-grade office
buildings and other places.
Features:
1. Two layers of yarn, cloth woven fabric can make indoor keep downy light;
2. The strength of the turning vane adjustable light;
3. Hidden in the curtain box of window curtain cord can be completely;
4. The unique texture of fabric, but in a long time to keep the color consistent.
5. Strong shading sex;
6. The orbits of simple structure and support the installation more
Zebra blinds

Brand Name

Tiger

Fabric

100% polyester

Height & Width

Customized

Color Optional

our colors swatch or customized colors available

Operation System

Manual/Chain/motor control

Head Rail

38mm Aluminum tube with anodic oxidation treatment surface

Bottom Rail

35mm with white powder coating

Blinds Shape

Roller blinds

Packing

carton roll case or customized

MOQ

1 set

Payment Terms

L/C,T/T,Western Union ,Excrow

Unit

Square Meters/Sets

Delivery Time

1-15 working days as the payment is confirmed

Contact information

Department

Exporting

Sale manager

Jenny

Tel

0086-0579-81535215

Fax

0086-0579-81539383

Skype

jenny_qiming
View catalog
Physical display
Fabric Selection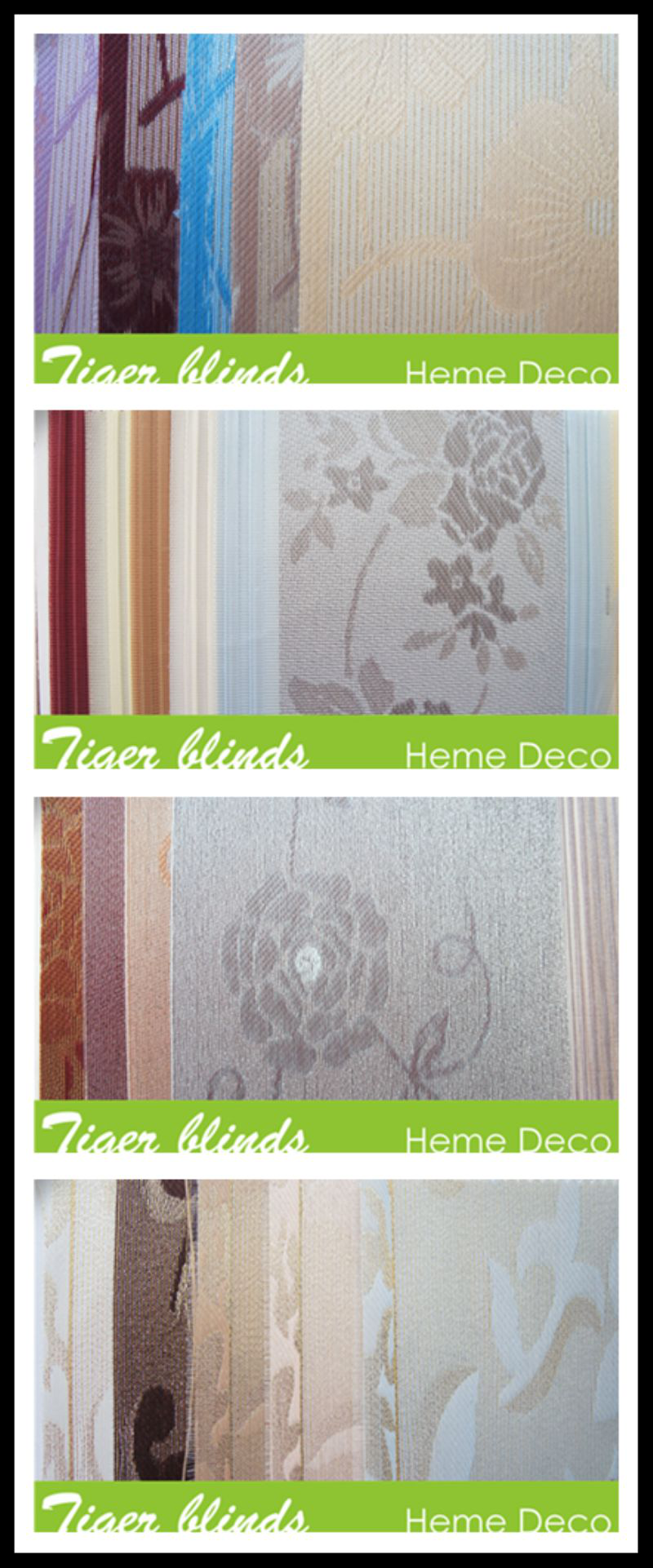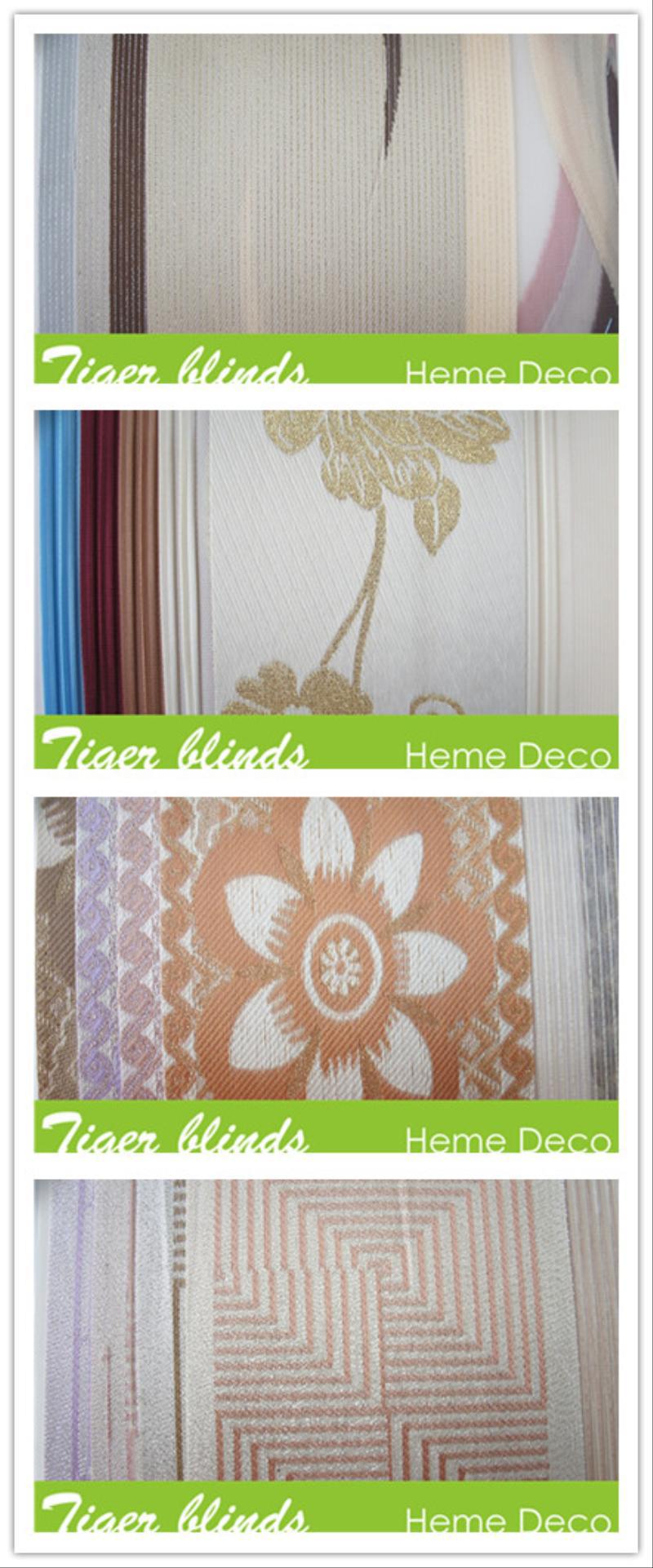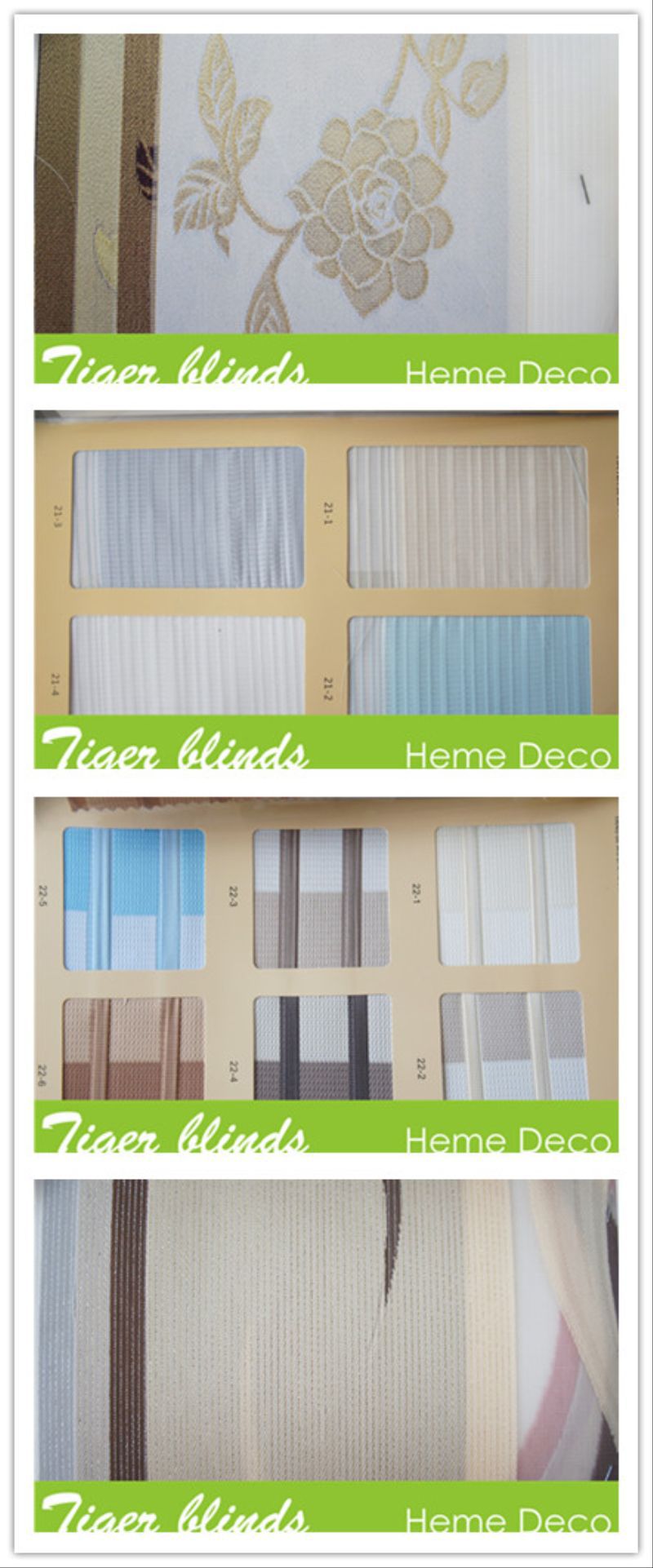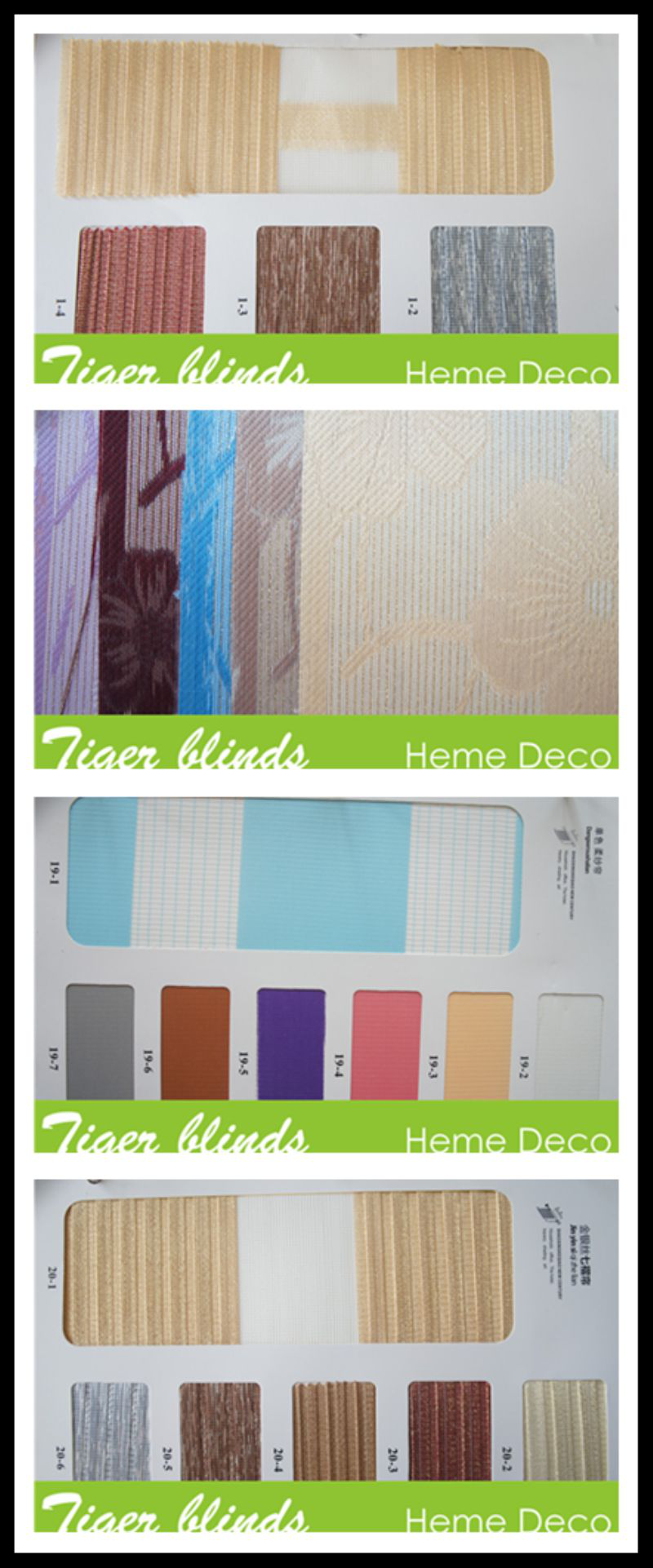 TIGERBLINDS, a new company, with a 7years experience in the sun protection business, is developing together with some very reputable international companies a newest blinds&shades for the international market. This unique selling point will guarantee youa high quality product in relation with favorable prices. We are in Yiwu and it is available to send from shanghai or Ningbo port with good delivery. Are you interested, welcome consult us! ^_^
natural pollution-free the zebra roller blinds