Unique Charming Wedding Gift Rose Flower Soap
Valentine's Day Romantic Gift Soap Flower Rose Soap
Other name: carved flower soap
Style: Romantic rose shape
Size:11*9.5*6cm
Material:Natural herbal essence, essential oil, glycerin, etc.
Colors: bule, purple,pink, red. rosy red, as per picture showing
Embellished: Iron Basket , 6pcs rose per basket.
Occasion: Wedding gift, wedding giveaways,valentines gift, presents for friend, bath decoration etc.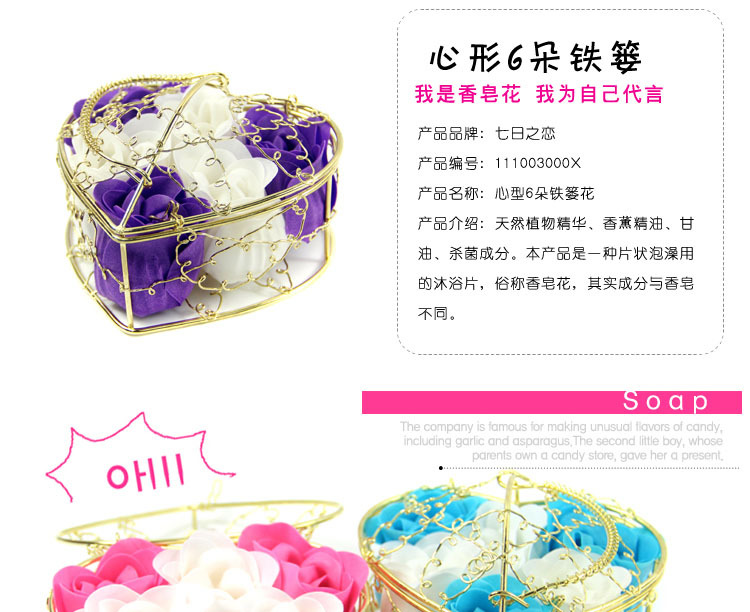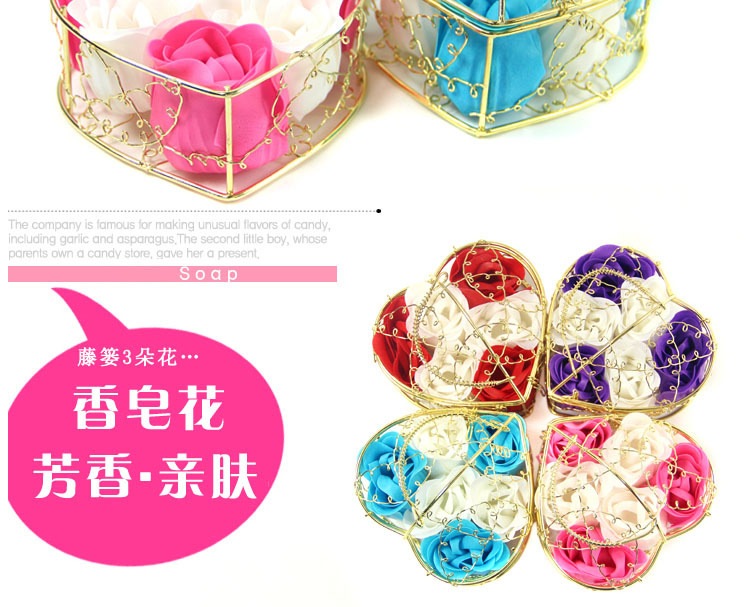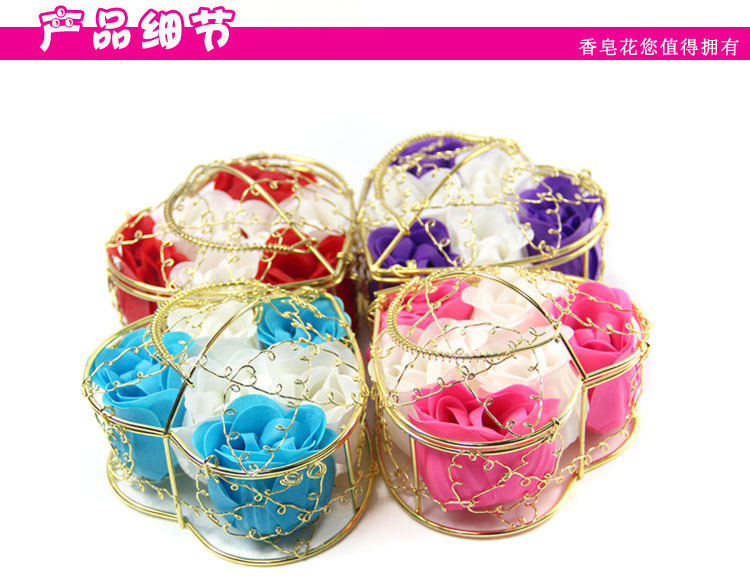 Features of Rose Flower Shape Soap
Tired of the same shape of Soap?Please try the flower soaps!They are made of high quality natural material, which dissolves completely in warm water. So they are environmentally friendly.

Compared with the traditional soaps they have much more functions while the price is relatively low.

Beautiful and fragrant flower soaps make your cleaning routine a happy, relax, and joyful process.

They are ideal decoration for your bath room, which can give out sweet scent and create a romantic atmosphere. They are treats for both your eyes and nose.

Also the flower soaps are perfect items for gift, or business promotion.
All in all, it's practical, high quality and so cute!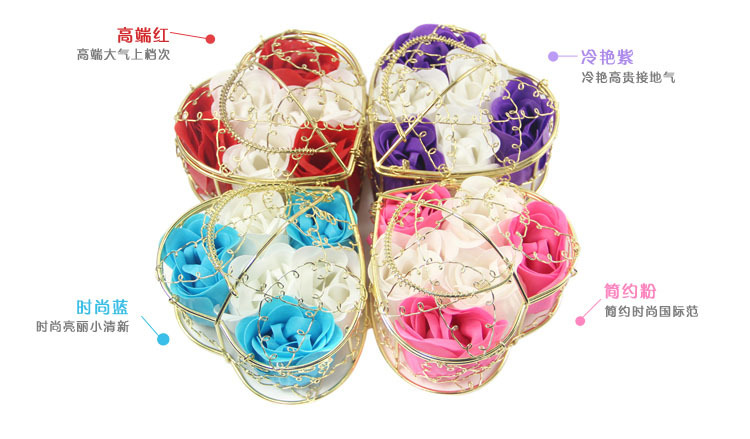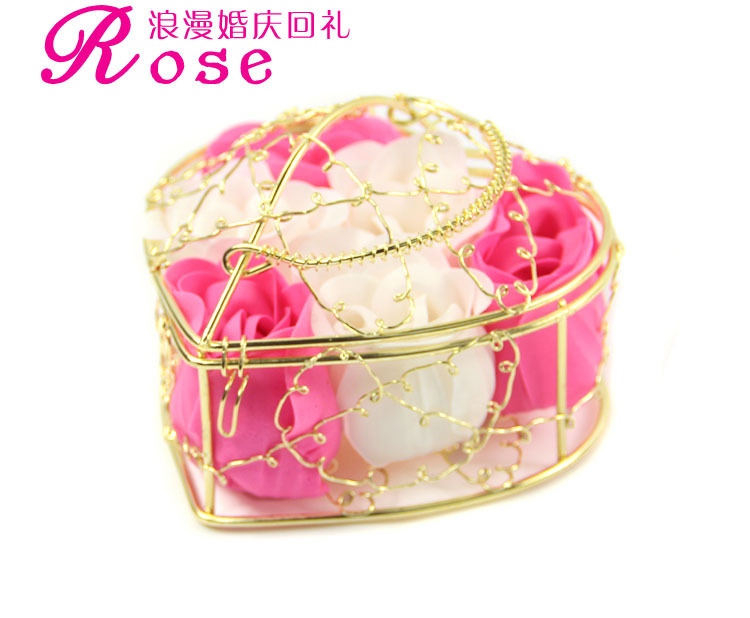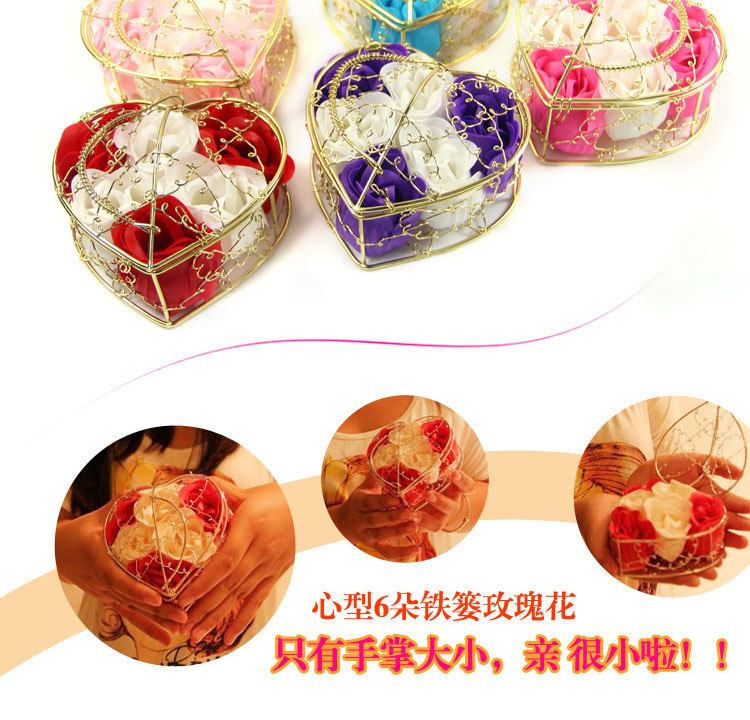 How to make rose bubble bath?