Introduction
This product can be used for all color inkjet printers,and is applicable to common water-based ink.
Print the image you liked first,then transferred the image to the cotton textiles by heat press machine.Thus,you can produce various products such as distinctive personal T-shirts,singlet,
advertising shorts,sportswear,hats,bags,pillows,cushions,mouse pads,handkerchiefs,gauze marks,
home decorations,and so on.The pattern transferred onto the products are of high quality,and are sharp,detailed,colorful,and has a good fastness to washing.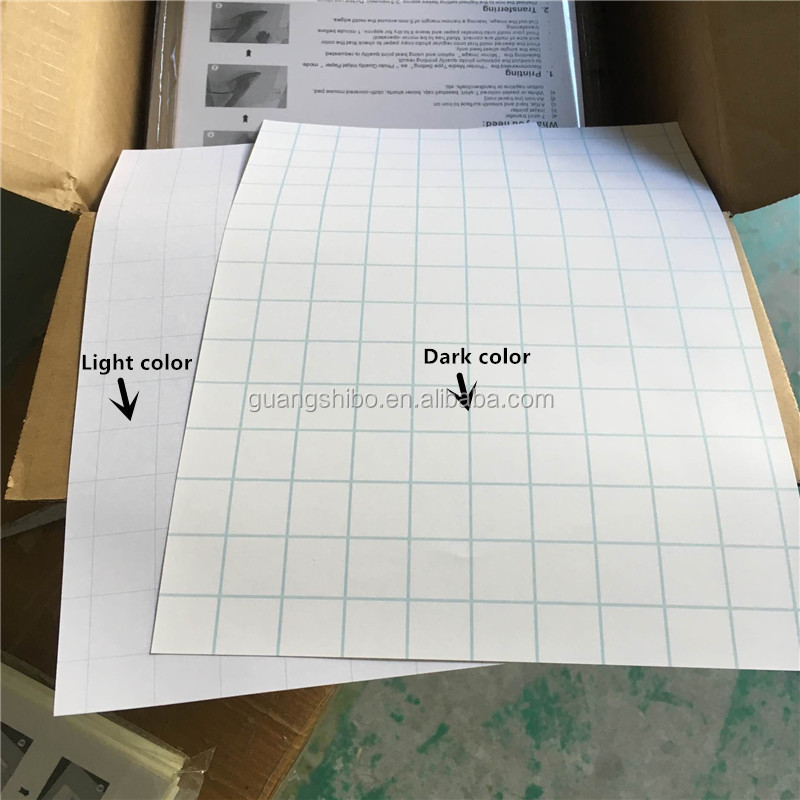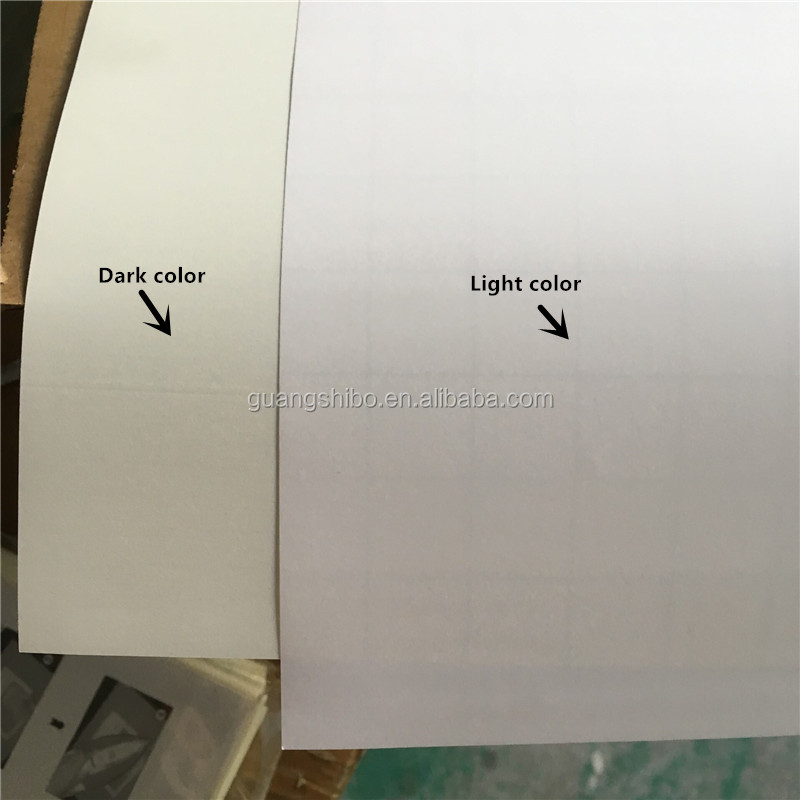 Suggestion(Take dark color for example)
1.Printing
1) Printer setup.We recommend selecting"Photo Quality Inkjet Paper"mode for the best printing results.
2) Print the wanted image onto the transferred paper.Then leave it out to dry for about 10 minutes.
3) Cut around the wanted image,leaving a narrow margin of 5mm around the pattern edage.

2. Transferring
1)Preheat the heat press machine,and set the recommended transfer temperature to about 150 ℃-165℃.
2)Peel off the base paper from the printed coating,the coating will remain as a film-like material.
3)Place the image coating on the textile,the printed side with the image facing up.
4)Put the release paper on the image with the glossy side facing down.
5)Press down for 15-30 seconds under certain pressure,then remove the textile from machine.


3. Washing Instructions
1) It's best not to wash the textile within 24 hours after being transferred.
2) Wash the textile in cool or 30℃-40℃ water,with the transfered pattern inside.
3) Do not wash with strongly alkaline detergents,and don't bleach.Advoid rubbing the transfered pattern when hand washing.
4) Do not wring.Line dry in shade recommended.
Transfer for dark color clothing
Transfer for light color clothing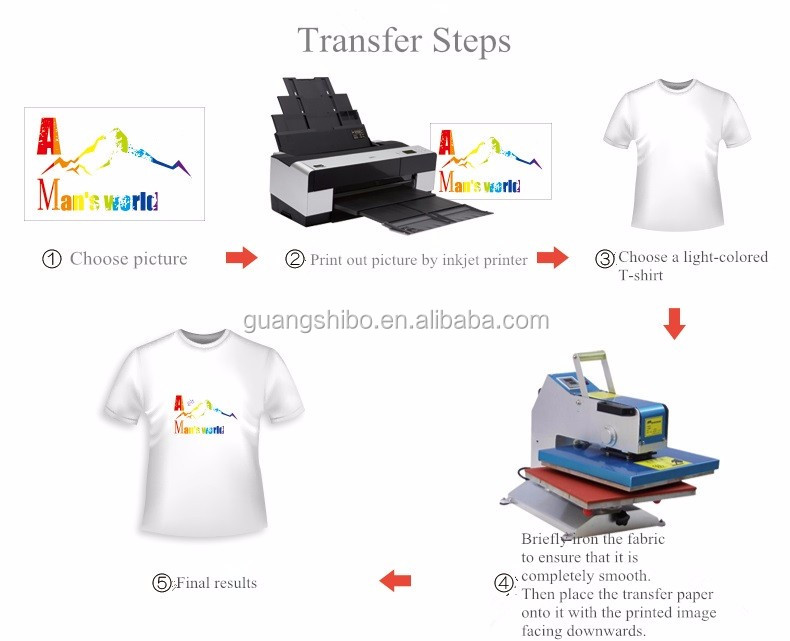 Packing
- A4 size,normally it's packed 20 sheets per pack,60 packs per carton;
- Polybag and exporting standard carton packge;
- Polybag and color page and exporting standard carton package;
- Or package as customers' requirement is acceptable.
Payment terms
T/T, Western Union, Paypal.
Shipment