HD DVB-T2 STB (OTT) TV receivers set top box
Our products hot sale in Thailand, Columbia, Russia, Kenya, Indonesia, Singapore, Malaysia, Italy etc.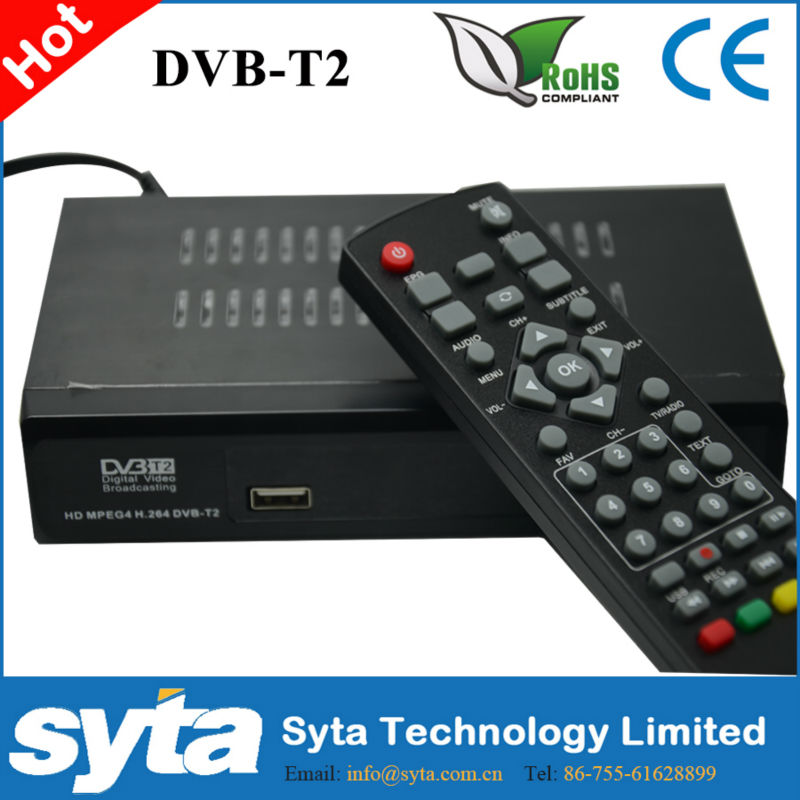 1,MLStandard DVB-T2/ High Definition MPEG4 AVC/H.264 HP@L4,MPEG-2 MP@HL
2,Automatic PAL/NTSC conversion

3,2000 channels TV and Radio programmable
4,The maximum speed of the traffic flow of at least 50 Mbit / sec

5,8 different favorite groups selection
6,Fully support to 7 days Electronic Program Guide(EPG)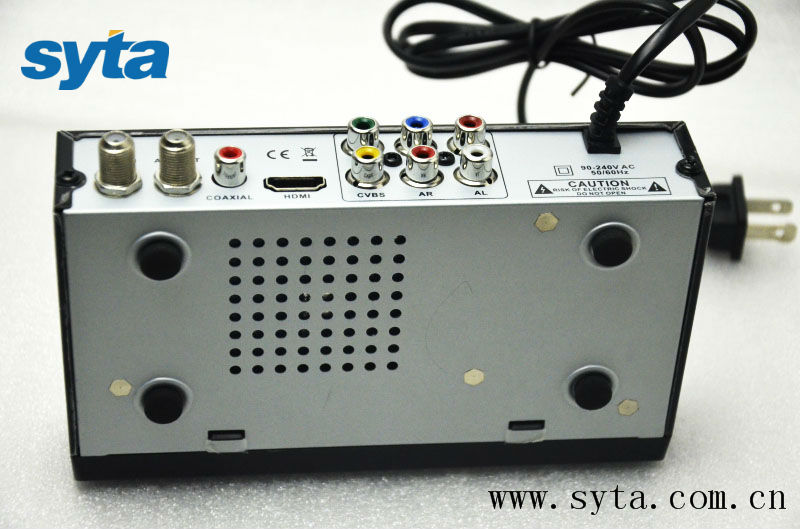 7,JPEG BMP GIF support,Flesh tone extension,Black/White extension
8,4/8/16-bit OSD with anti-flickering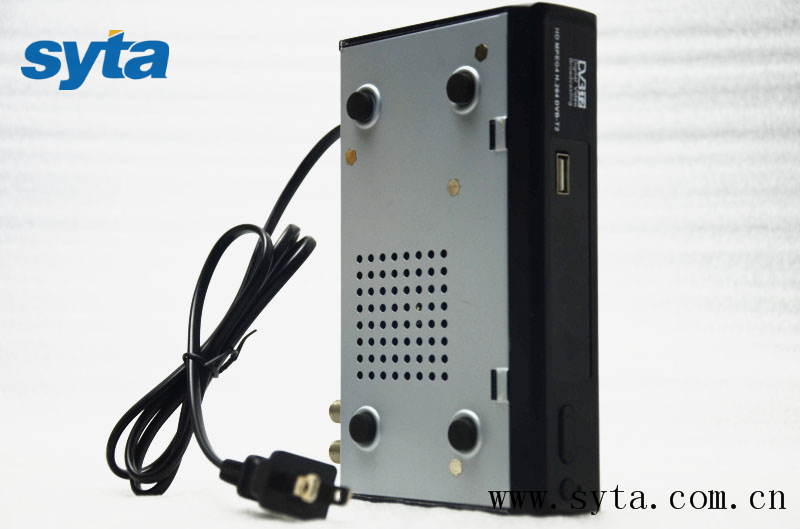 9,Channel search in automatic, manual and network search
10,Various channel editing function(favorite,move,lock,skip,delete,rename,find,sort)
11,Parental control for channels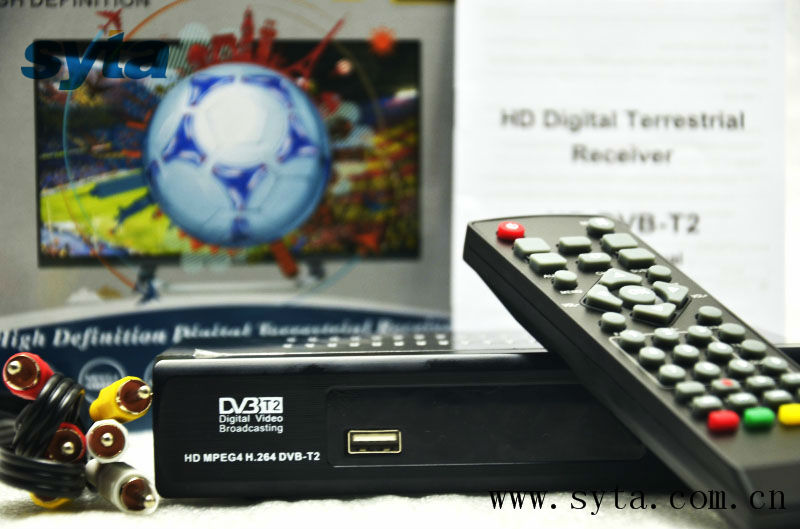 12,Plug and Play installation, with an ease to use Menu System
13,Software upgrades through USB/Cardreader
14,Time set by GMT offset automatic and manual,Summer Time support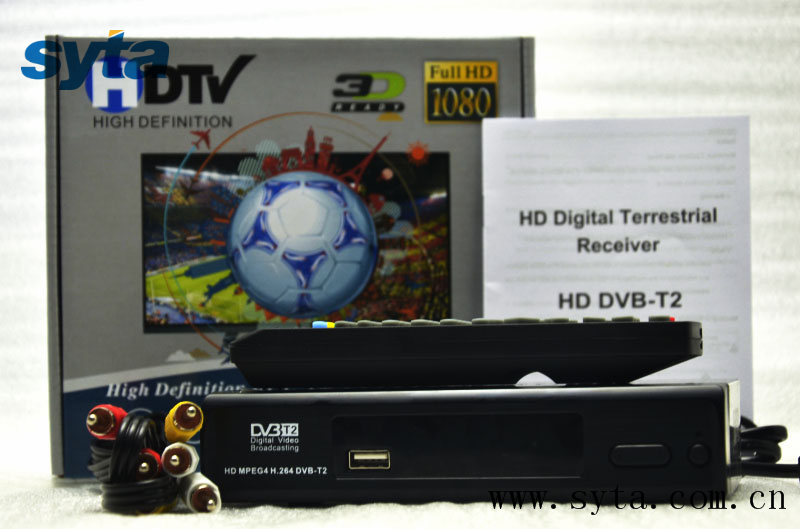 15,5 event timers,off/Once/Daily/Weekly/Monthly Mode
16,Subtitle support
17,VBI insertion for Teletext,CC and WSS
18,Automatic save for last channel
19,Support Logic Channel Number(LCN)
20,Active Antenna Power supply control
SYTA is a brand name of company and product,which focuses on electronics market .
SYTA business model focuses on electronics market, focuses on the development and application of new products and new technology, designed to help customers improve their competitiveness in constantly upgrading market.
Our main branch is located in Shenzhen, China, and we are dedicateing offshore development centers around the world, to become an international company.
To enhance the business value to our customers, we have formed strategic alliances with industry bodies, technology vendors and manufacturers. Through these partnerships we have formed core competition in products, quality and cost.
Our mission is very clear: we help customers offer more and better products to enhance their competitiveness at lower cost.
Value:Blessed is the man that walketh not in the counsel of the ungodly, nor standeth in the way of sinners, nor sitteth in the seat of the scornful.
Vision: Being a world-brand Enterprise, help to find a good solution for business development.

Management: ¨Love and Share¨ .Love every staff, Succeed in sharing.