Floor Style Electric Deep Fryer With Timer/Mcdonalds Deep Fryer/Commercial Potato Chips Fryer
Features:
◊ Material: Stainless steel.
◊ There are two temperature setting switch. One is on the top of electrical box; another, it can adjust the temperature of oil. Another is inside the box and it will cut of electricity when the temperature is 230 centigrade.
◊ Heating tube can be turned in order to clean heating tube and oil bowl.
◊ There is a timer alarm system at the range from 0 to 99 minute. User can set the time to fry food and the system will be on when time is up.
Floor Style Electric Deep Fryer With Timer/Mcdonalds Deep Fryer/Commercial Potato Chips Fryer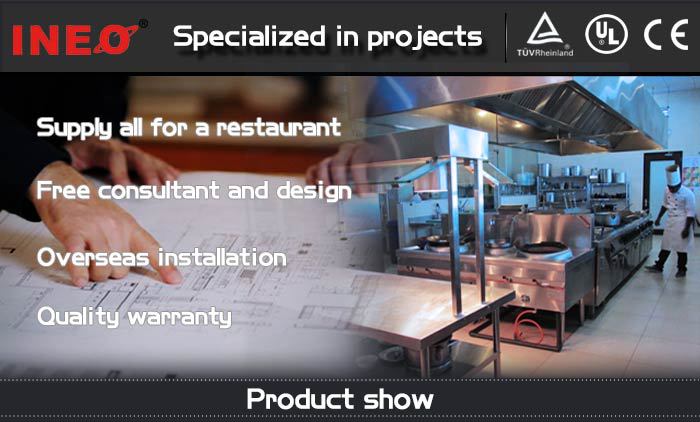 Description

Electric Fryer

Model

HK-YEF-28L

HK-YEF-28L-2

Voltage

380V/50Hz

380V/50Hz

Power

18Kw

2x18Kw

Volume

28L

2x28L

Basket Quantity

1 tank 2 baskets

2 tank 4 baskets

N.W.

60kg

101kg

Dimension

W400xD800xH1100mm

W800xD800xH1100mm
< Click here for more Representative Projects >