Rolling Door Information >>>
Article

Roller shutter, roller door or sectional overhead door is a type of door or window shutter consisting of many horizontal slats (or sometimes bars or web systems) hinged together.

Components

Lath

Roller (or roller tube)

Shutter box

Shutter spring

Guide rail (or track)

Bottom lath

Lock

Feature

a. It provides protection against wind and rain.

b. In shutter form, it is used in front of a window and protects the window from vandalism and burglary attempts.

c. In some parts of the world, roller shutters are subsidized by local governments [1] due to the inherent security benefits

d. In areas that are frequently exposed to inclement weather, roller shutters are used as a method of insulation and can protect windows against hail damage.
Rolling Door Installation>>>
1.The roller shutter box is fixed to the exterior of the building facade
2.The roller shutter box is built into the lintel above the window
3. A roller shutter and window combined as a single unit.
4. A roller shutter with laths that tilt, similar to an external venetian blind.
Roller Shutter Opening Way >>>

Rolling Door Advantage>>>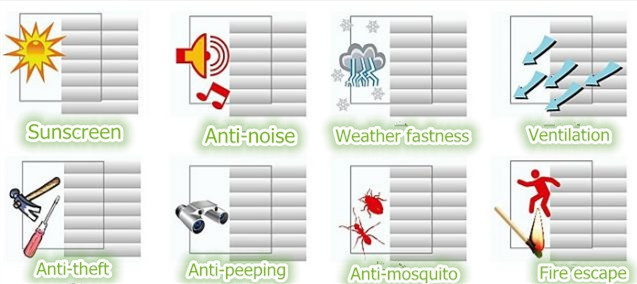 Roller Shutter Door Packing >>>
The Other Hot Sale Product >>>
About the Company >>>