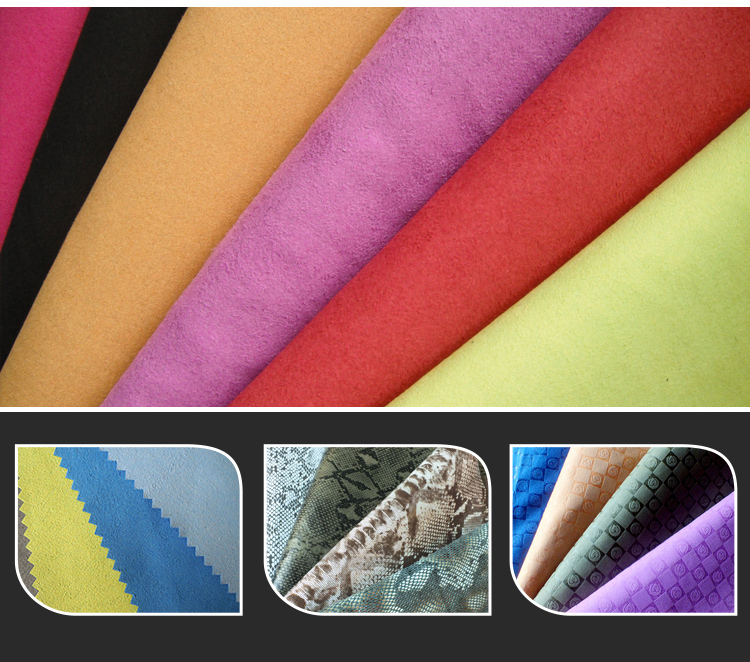 01. Hightech synthetic leather, 21st century green initiative product. very similar to the genuine leather, only 1% of the hair diameter.
02.Thickness:0.4mm-5.0mm ,Various color and patterns for your selection.
03. high color fastness at dry and wet grind.Peeling load of coating(kg/3cm): 8kg or above .
04. Low temperature(-20°C) bending: non-cracking with 80,000 cycles, Hydrolysis resistant:8hours/12hour/24hours
Free from 8 heavy metal, AZO, etc
05. Anti-yellow,fire-retardant,alkali-resistant,Anti-mildew,abrasion-resistant,low temperature-resistant, breathable, aging-resistant,soft hand feeling, elastic
06. Good distribution process and before-after-sale service.
07. Passed the certification of ISO 9001:2000, ISO14001:2004, Europe SGS test standard etc.
08. OEM orders are welcome.
09. Usage: furniture, garment accessories, shoe material, handbags , gloves, jewelry packages, luggage, car interior decoration, sports products, fashion decorations, electronics accessory, ipad iphone cover and military products etc.