MY-N20 radiofrecuencia facial portatil 3 in 1 multifunctional machine (CE Approved)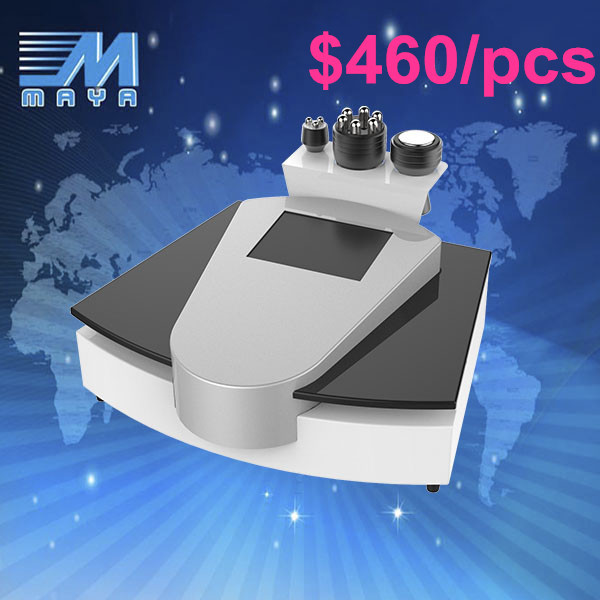 1.Body Multi-polar RF handle:
Beingintegrated with the most advanced RF technology and radiofrequency, the instrument may
directly reach thedeep-seated fat body and have the excellence of targeted positioning RF. In thefast-
active state, fat cell tissue may generate friction heat, increase localtemperature and remove excess
fat and toxin from the body through sweat gland,enterohepatic circulation and lymph and ultimately
achieve the effect ofdissolving fat.With controlled depth technology, inlaid diamond particles of
different sizes mayrub skin alongits pattern, adjust suction strength by means of vacuum draw andrub
with negative pressure strongforce to directly explode thick fat. Thus, theeffects are very obvious:
Enhance blood circulation, accelerate the decomposition of fat, take away wastes, enhance the effect
of removing cellulite, effectively improve the state of areolar tissue, remove stubborn fat and improve
the sufficient absorption condition of diet products
2. 40Khz ultrasonic cavitation handle:
With collective strong sound wave head, strong sound wave of 40KHZ may be emitted to vibrate fat cells at top speed and produce numerous vacuum air pockets inside and outside the fat cells, robustly impact fat cells to generate introverted blast and disintegrate triglyceride into glycerol and free fatty acids. Then an RF wave at frequency of 1M HZ is used for exhausting the integrated glycerol and free fatty acids through hepatoenteral circulation. Finally, vacuum RF and energy electrode are used for positioning and tightening fat. In physics, it is known as "cavitation". Micropore introverted blast inside and outside cell may lead to enhanced molecular motion and a higher energy level and this will finally cause fat cell rupture and thereby achieve the effects of body building and losing weight.
6 Tri-polar RF for face handle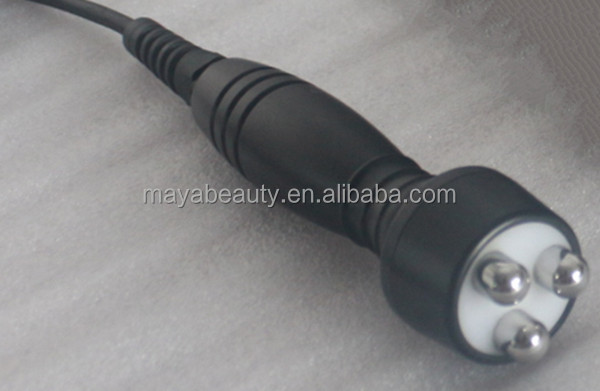 Functions:
1. Weight loss, body shaping, fat dissolving
2. Fat removal
3. Skin rejuvenation, skin moisture and shiny
4. Skin tightening,strengthen skin elasticity
5. Puffiness removal, repairing pit,smooth skin
6. Metabolism and blood circulation promotion
7.Clear belly wrinkles,complementing the collagen,recovering resilience.
Features:

1. The entire process is completed without the need of surgery and anesthesia.
2. Does not cause the phenomenon of uneven skin.
3. Does not cause the phenomenon of bleeding, swelling and blood stasis.
4. Without side effects and the risk of gaining the weight back, the results are rather obvious.
5. Non-invasive treatment does not affect the normal work and life.
Technical data:
Voltage:110V/120V
Frequency:50 Hz - 60Hz
Power:≤95W
Output RF:5MHz
Output ultrasonic:40KHz
GW/NW:15/12KG
Host material: metal
Packing size:470*410*500MM
After-sales services
1 year warranty with professional engineer support
-2.Within 1 year ,Supply spare parts for free if the machine has quality problem
-3.Just for the internal components of the machine, not including machine case and outside components.