1. INTRODUCTION:
WE ARE FACTORY FOR DIFFERENT HAMMERS IN SHANDONG PROVINCE, LINYI CITY. WE CAN OFFERE YOU MANY KINDS OF HAMMERS: CLAW HAMMER, MACHINIST HAMMER, CHIPPING HAMMER, BALL PEIN HAMMER, STONING HAMMER, SLEDGE HAMMER AND SO ON.
2.DESCRIPTION:
Handle: wooden handle, plastic handle, plastic coating handle, fibre galss handle
Head material: 45# carbon steel, forged, heat treatment
Size:21mm 23mm 25mm 27mm 29mm
Head finishing: polishing or painted
3.OUR GOODS FROM BULK
3.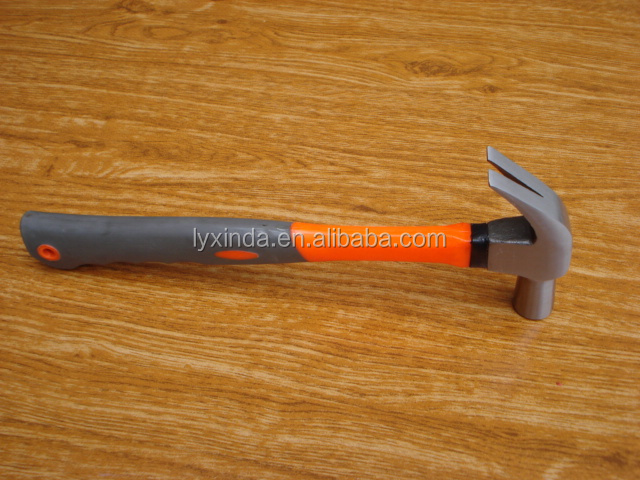 OUR SAMPLES EXIBITED ON BOOTH DURING CANTON FAIR