Blinds & Camouflage Material Type netting in white color fire retardation 4X4m to Australia Camuflaje/red de camuflaje



Blinds & Camouflage Material Type netting in white color fire retardation 4X4m to Australia Camuflaje/red de camuflaje
/

kamuflaj sniper

,red de camuflaje militar, camuflagem net

,red de camuflaje,filet de camouflage,rede de camuflagem

kamuflaj ne

t
Specifications
Material: polyester or Oxford fabric
Weight: 120-185gsm
Mesh size: 10cm x 10cm and so on
color: white ,black .et
red de camuflaje
Military style camo net desert camouflage netting 2m x 2m
military camouflage netting
Snow hunting lind
Garden net shadow net
white snowfield camouflage net
ceiling decoration netting sunshade screen for home decorations

Specifications:
There are forest, desert,sea and snowfield style available.
Performance indicators are as follows:
1,Material:Polyester Oxford.
2,Size:can be customised
3,Color:can be customised
4,Finishing:Bound to nylon mesh netting for strength and tyingand Reinforced edges
5,Weight: <140g/m2.
6,Operating life: 2 years outdoor.
7,Storage period: 10 years.
8,Environment -40~+50°C.

Application:
1, military equipments and projects ect.
2, military theme bars, military store decoration and military enthusiasts.
3, restaurants, parks, house decoration,
4, military film props and stage background installations
5, bird-watching,hunting
6, paintball games,sniper.
Product Shown
size:customize
color:camouflage coating
material:190T,150D,210D,300D,420D polyester fabric
function:fire retardant,anti-rader
We are dedicated to providing a comprehensive service for people who are interested in camouflage net.
Applications include the movie industry, hunting parties as well as military applications which with the functions of anti far infrared, anti near infrared, anti-thermal infrared as well as anti-radar waves in multifrequency compose by Nanotechnology. Specifications:
1) Net eyes: 10 x 10cm
2) Rope: polyester yarn
3) Dimensions: 6 x 6m, 3 x 6m, 8 x 8m, 10 x 10m, or as order.
green color,camo net,
Camouflage net fabric,desert color
Desert color mesh back holes size is 5cm with rope
S shape,green color
A.) Single layer, mesh with ropes or rolls are both OK;
B.) Fire-retardant, Anti-infrared, Anti-radar features are available upon requested.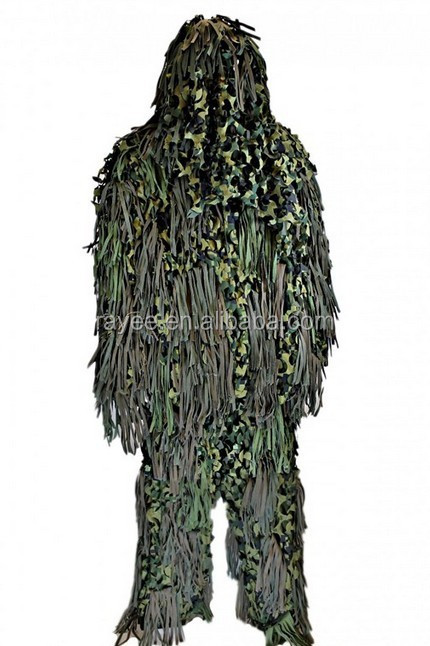 Camouflage bag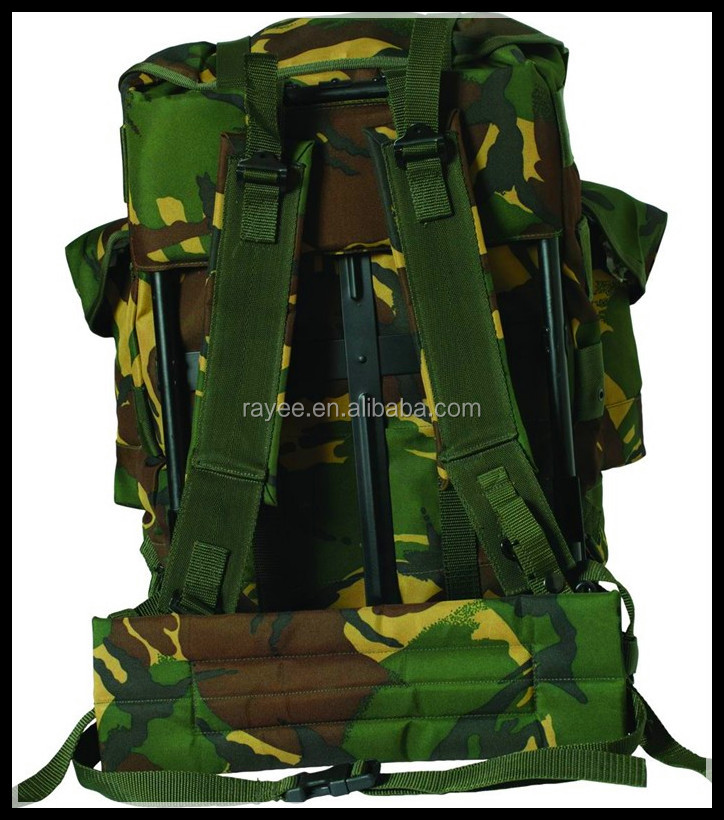 white color normally type with mesh holes size,and s shape,210D Encryption
Blue color
packing(plastic bag and carton box)
Contact information
Ms Rayee
Tel: 86-25-85399266 , 58071170
Skype : rayee2058
Email:rayee2008(at) rayee.com.cn