homemade facial cleanser organic face wash purity face wash
Model NO.: SKB-1209
Name: Multifunction ion skin care tool/device
newest 3 in 1 portabe facial cleansing device with CE&ROHS certified
Benefits:
SKB-1209 work by galvanic and micro current technology with 3 functions (cleanse ,micro pat and refresh )to clean the skin,massage ,increase circulation ,improve texture ,aids the absorption of cative ingredients tone and firm ,increase skin elasticity .
Model NO:

SKB-1209

Measurement

CM

Material

ABS

Power

DC-12v,2xAAAbattery

Certifications

CE,ROHS,FDA

Speciations

Positive ion&Negative ion

Microcurrent

Micro-massage with vibration (option)

Deeply smooth wrinkle

Stimulation the collage and elastic



Detailed product description
* Negative ion massage by pulse current, good for movement and activation of skin cells;
* micro-massage of vibration;
* Three stages to achieve the beauty effect: cleaning, massaging, refresh ,
* Auto stop function: with five minutes for each stage;
* Manual ion pads on both sides of massager, convenient for hand grasp, which works as sense organ, a must for appliance working;
* More options available: different intensities and modes for different age
* Vibration intensity adjustable to meet your needs
* Effectively removes age spots and whitens skin; supplies cell with water, imports nutrition, removes wrinkles and streamlines face
* Superior quality material, elegant and durable;
* Small and smart, easy for carry;
* Battery operated
SKB-1201 is a facial cleaning and massage system that will change and improve the way you take care of your face. This hand held cleaning and massage head performs better than ordinary manual cleaning methods. With ion power, it cleans deeply into pores to remove more dirt and penetrate moisturizing ingredient to horny layer and helps to keep moisture. It has 3 different modes which are Cleanse, Micro-pat, and refresh.
Cleanse: This mode removes fine dirt remaining in pores which cannot be removed just by washing and makes skin suitable for "Micro-pat"
Saturate cotton attached to the body with skin lotion after washing your face.
Please use your regular skin lotion or rubbing-off skin lotion with an exfoliating effect.
(Do not use milky lotion or gel-like material)

Micro-pat: This is the mode to effectively stimulate and loosen up skin so that youwill have skin which easily allows "refresh : mode ingredients to penetrate the skin.

Refresh: This mode allows you to bring your sin back under control with fine vibrations and mild switching of electrodes.
-Place the sheet mask on your face or apply your regular milky lotion over your face evenly.
Apply the head directly to the skin and move it slowly.
SKB-1209 his smooth metal head (with and without cotton pad) is designed to give your face a deep cleanse to exfoliate away all the dead skin and debris, which will help maximise the efficacy of skincare products and in doing so, will refresh, revitalise and rejuvenate skin. With the vibrations and pulses, it's like giving my face a massage which helps plump up your skin.
Suggested Treatment Course.
Quick treatment (Required time :5 minutes )
Step 3 refresh
When you do not have much time in the morning or when you need to go out suddenly ,you can just use the " refresh " ,that will refresh your skin 5 minutes .
Easy treatment (Required time :10 minutes)
Step 1:clense
Step3:Refresh
Before you go out or when you have more time ,use the refresh after using "cleanse "
After "cleanse " is finished ,press the mode switch button and set "refresh"
Daily Treatment (Required time :15 minutes)
Step1 cleanse
Step2 Micro-pat
Step3 Refresh
After using "cleanse" ,loose up skin in "micro-pat",this will allow refresh ingredients to easily permeate the skin .
newest 3 in 1 portabe facial beauty device with CE&ROHS certified
Why you Love SKB-1209 MINI facial beauty device ?
The results are immediate and plain to see. It's just so satisfying to see the amount of dirt and gunk on the cotton pad after using skb-1209.

I have had no breakouts or purging or dry, flaky skin or any irritations with using this whatsoever.

It is so easy to use. And it is smart too because it knows when you're not in contact with your skin and stops and starts accordingly.

My skin is left feeling clean but not in a harsh squeaky clean kinda way – because it allows me to add moisture and hydration afterwards with its extra functions and plumps it up with the massaging motions.

you can also use this on other parts of my body.
We provide the following services, including but not limited to,
i. Wholesales services with factory brand- Notime
- Customs Clearance assistance
- Aftersales services / technology support

ii. Samples / Test order
- Door to door delivery

iii. OEM/ODM services for developing Portable Beauty Devices
- Private labeling
- Packing design
- Mould design
- PCB design & IC programming
- From concept to finished product
Introduction
Shenzhen Siken 3D Digitizing Co., Ltd. a high-tech oriented manufacturer established in 2000, which engage in the development, production, and marketing of professional personal beauty devices, e.g. ion & ultrasonic beauty devices, anti-wrinkles devices, facial brushes & massagers, etc.
The main technologies integrated in our products are micro-current, galvanic, positive & negative ion, EMS(Electrical Muscle Stimulation), ultrasound, high frequency pulse current, IPL(Intense Pulsed Light), infrared ray, RF(Radio Freqency), etc.

Our company follow a strict quality control system from incoming material to finished products to ensure every piece of our products is perfect in both function and appearance.
Our products & factory are also certified by a third party testing institution, and acquire ISO9001, ISO13485, FDA, CE, ROHS, over 40 appearance & utility patents, etc.
Such strict quality standard enables us to provide excellent user experience to our customer.

With a strong and experienced R&D team, and our principle of "Quality is our credit; customer care is our priority", we have established close cooperative relationships with world famous brands like Lancome, Elizabeth Arden, CVS, HABA, ilift, Oregon, Mannings, Watsons, etc.

Meanwhile, we develop our own brand "Notime", which is well known in the beauty device industry.

Company Overview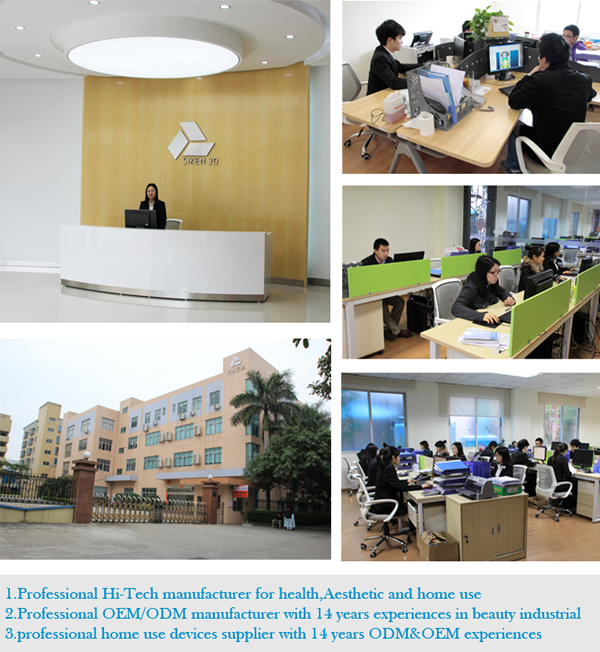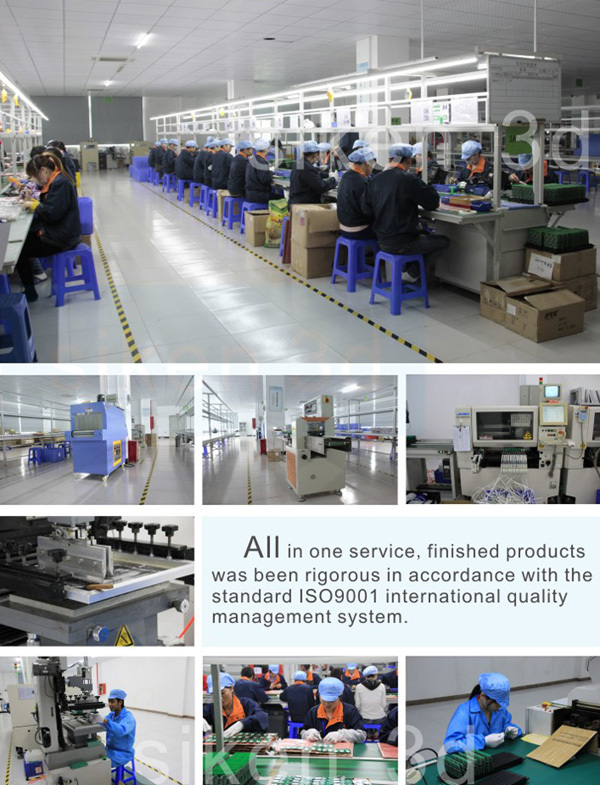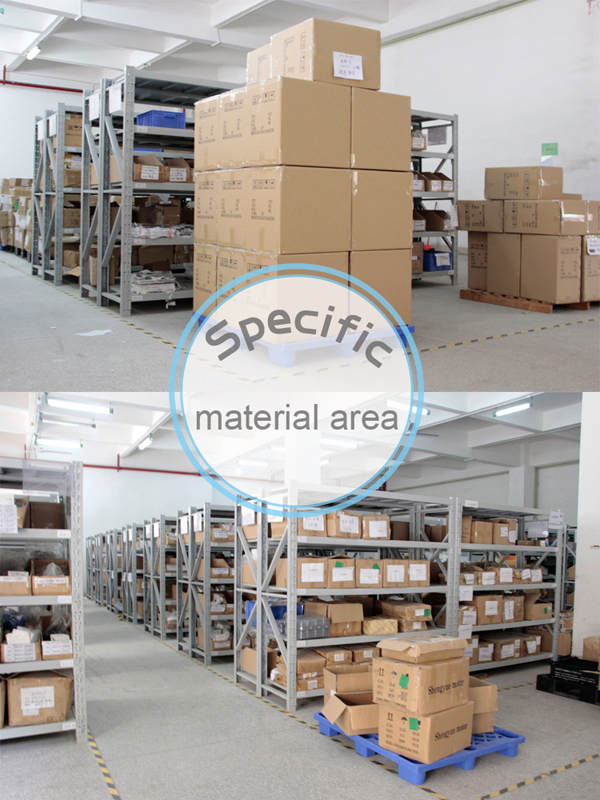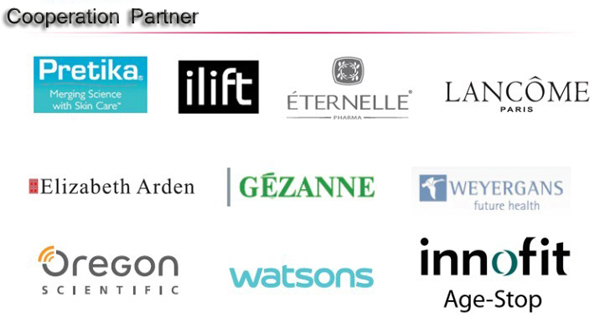 Certificate & Patents