Product Features:
. Wide operating voltage range: It can apply to different types of trucks, cars, and other vehicles.
. The appearance of fine craft and easy to install brackets.
. Different sizes to choose from installed in different locations.
. Different light pattern from flood beam and spot beam.
. Long life: More than ordinary advanced LED light bulbs, more than 30000 hours life
. Aluminum casing, shock-proof waterproof better.
. Light perception: A softer light to prevent glare.
. Waterproof and anti-corrosion: It can in the rain or harsh environments.
. Warranty: 18months.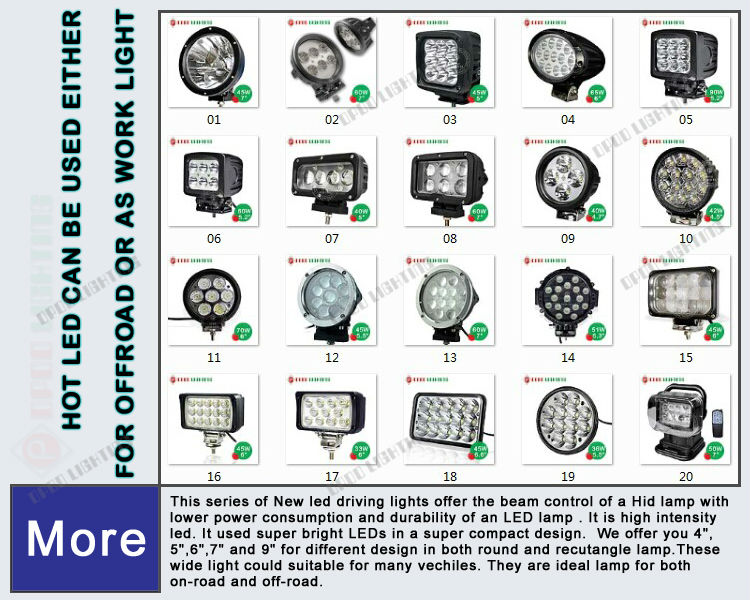 Application:
LED driving lights are widely applied to enhance lighting, eg. Vessels, Bus, Off-road vehicles, Trucks, Fire Engines, Forklifts, Mining, Trains, Tanks, etc.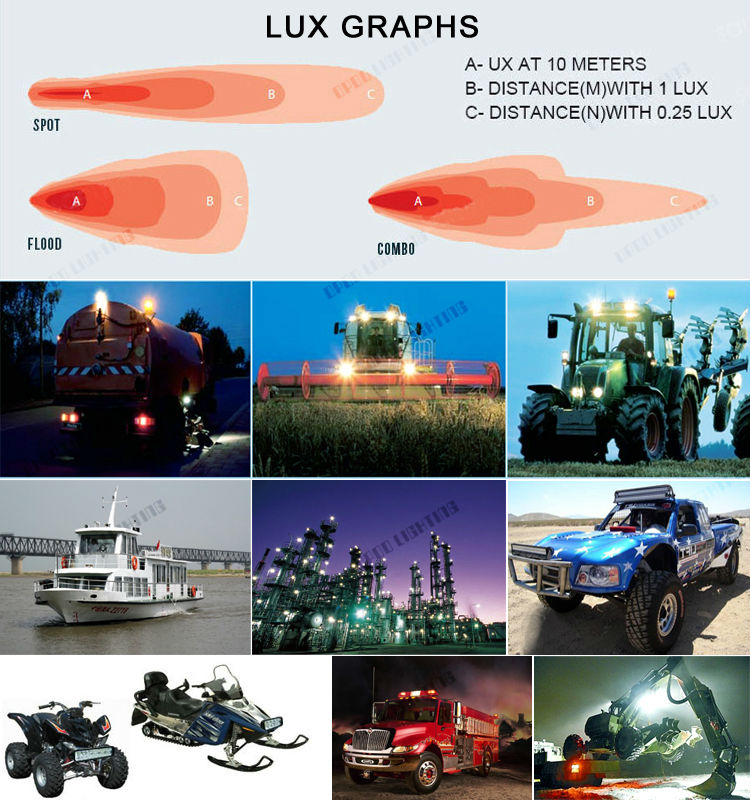 Waterproof and Aging Test: