Tungsten Carbide Ball Valve Seat Ring Of Sucker Rod Pump Plunger
1. High strength, hign wear resistance, high percision, good temperature resistance and good corrosion resistance.
2. Mainly used for the sealing of valves of oil pumps in petroleum industry`s containing wells, viscous oil wells, sea oil wells and high pressure sulfur resistant oil wells, etc.
3. Balls and seats are used with compatiable cemented carbide valve seats.
4. The finished surface, tolerance standard have reached the standards of the machine industry: G5, G10, G16, G40 and G100 of JB/T 9145-1999.
5. Precision machined cemented carbide balls of other grades and specifications are also available based on customers` demands.
6. Compatiable high precision valve seats can also be made.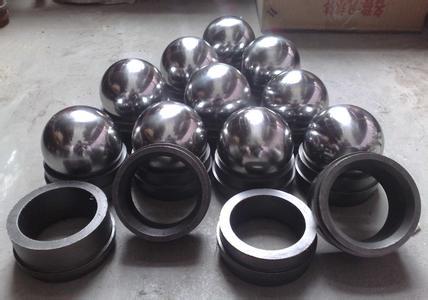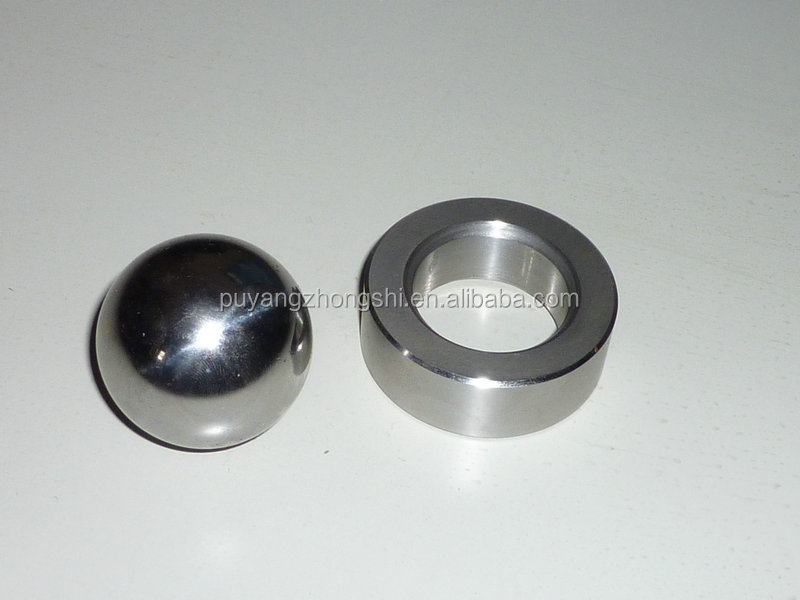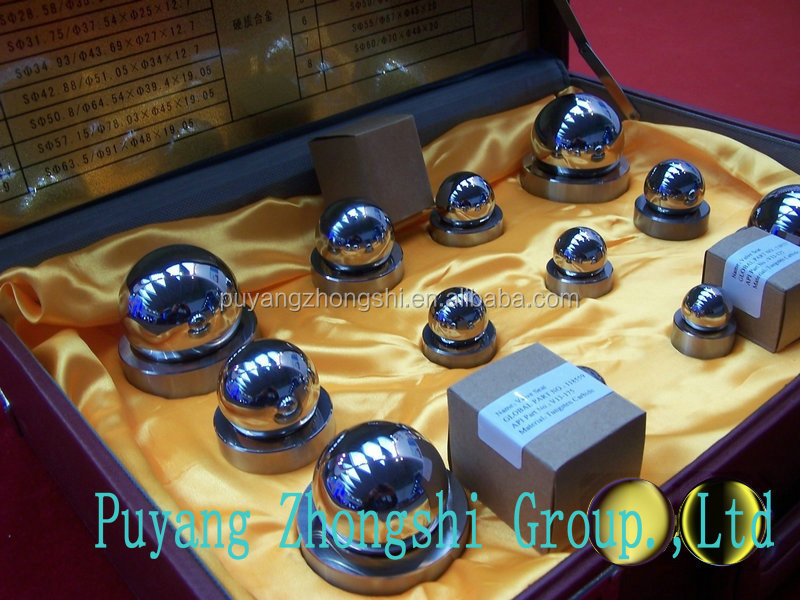 Note1: all dimensions in inches (followed by equivalent in millimeters)
Note2:API ball and seat valves are designed to operate in F22 boex.
Note3:Additional ball specifications ,ball roundness range to be 0.0001 in(0.03mm),maximum, ball surface roughness: 5RA maximum.
Ball OD tolerance shall be + - 0.001 in for all balls less than 2-inch diameter and +-
Puyang Zhongshi Group Company Ltd was founded in 1996,which is the restructured enterprise of Central Plains oilfield branch company of SINOPEC . The company registered capital is 6083 million yuan,with annual output value 200 million yuan, 580 employees, including more than 160 technical and administrative staff. Oil machinery is our main products, the leading products include pumping unit,subsurface sucker rod pump, wellhead (Christmas Tree), pressure vessels,drilling solid control series products and cementing accessories, We had attained ISO 9001 in 1998 and API Certificates in 2002 .
All products purchased in our company are guaranteed to keep in good repair for one year. If quality problems happen in guarantee period, our company will maintain for free. Additionally, our company provides technical support and fittings for life. After-sales service isn't restricted by time and we will assign technical personnel to solve your problems immediately after receiving telephone and hear feedback idea of users and deal with them in time. If you are caught in some problems when using our products, welcome to contact us at any time.