Welcome to visit NOVO sun-shading,any requirement,pls contact Charless Lee!
1. Hand operated & motor operated mode.
2. The motor is available for IR, remote control, pluse switch control, INF etc.
3. Noiselessness, stable
4. The motor could load 80KGS. The width is 12M.
5. AC motor with transformer and receiver inside
6. The belt is imported from European. It have wire inside and wrap by fabirc outside. The track is powder coating both inside and outside.
7. The appearance is delicacy, and quality is highly request.
8. 5 years warranty.
Curtain motor parameter:
| | |
| --- | --- |
| Torque | 1N.m / 2N.m |
| Power | 50W / 80W |
| Speed | 20cm/s |
| Access voltage | 200-230V |
| Working voltage | 220V |
| Current Maximum | 230mA / 360mA |
| Straight rail Maximum Length | 12m |
| Motor weight | 1 kg |
| Compatible smart home | RS232 / RS485 / Dry contact / Strong current |
| Receiver | inbuilt |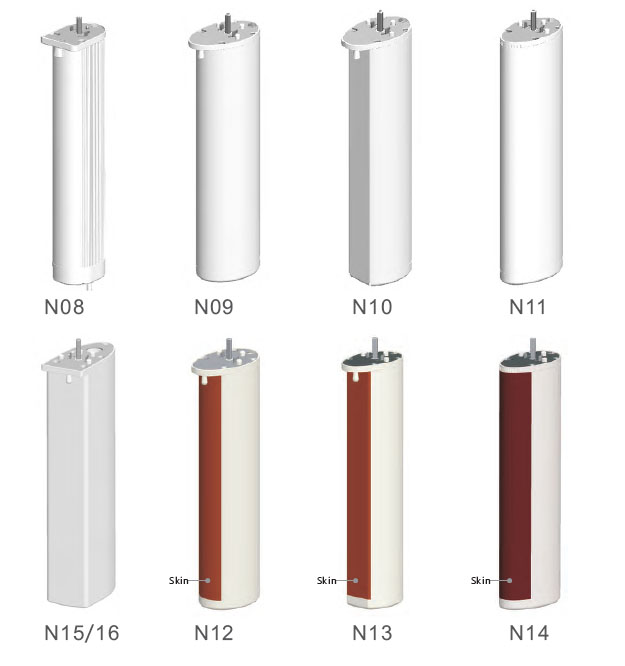 Regarding the remote control:
| | |
| --- | --- |
| Power supply | 3 V battery |
| Transmitting frequency | 868 MHz |
| Transmitting power | 10 mW |
| Protection class | IP40 |
| Working temerature | -20°C~+60°C |
| Effective range | 200 m outdoor; 30 m concrete wall |
| Different channel options | one / two / five / Nine |
| Type | Touch screen / button |
Motor and track easy to install:
Control way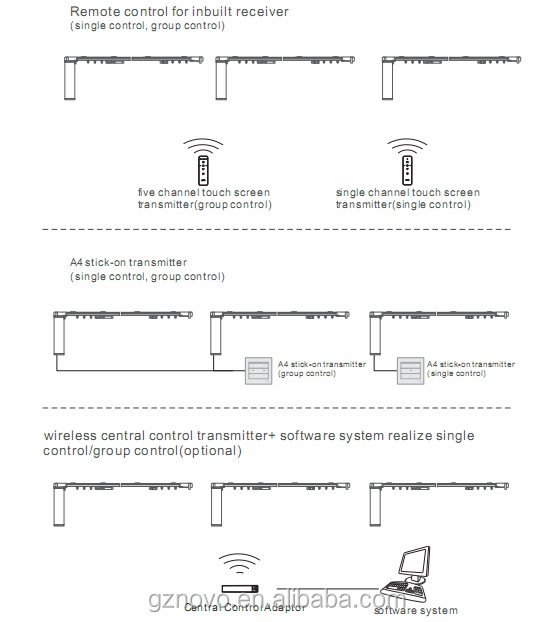 Installation parameter: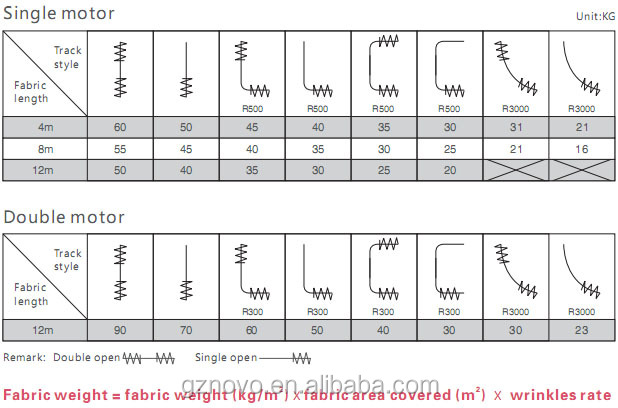 Other accessories for Motorized curtain system: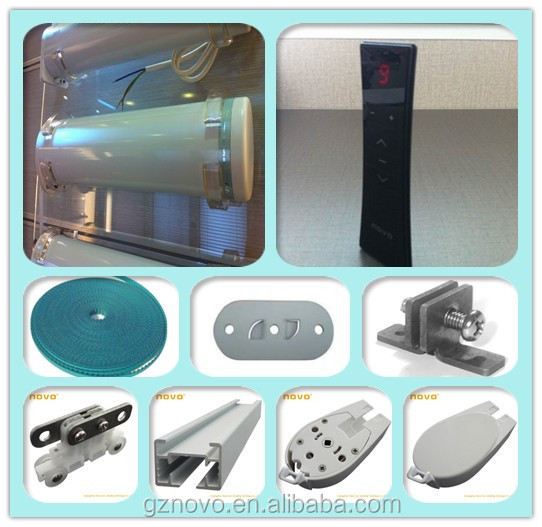 Other accessory for motorized curtain system: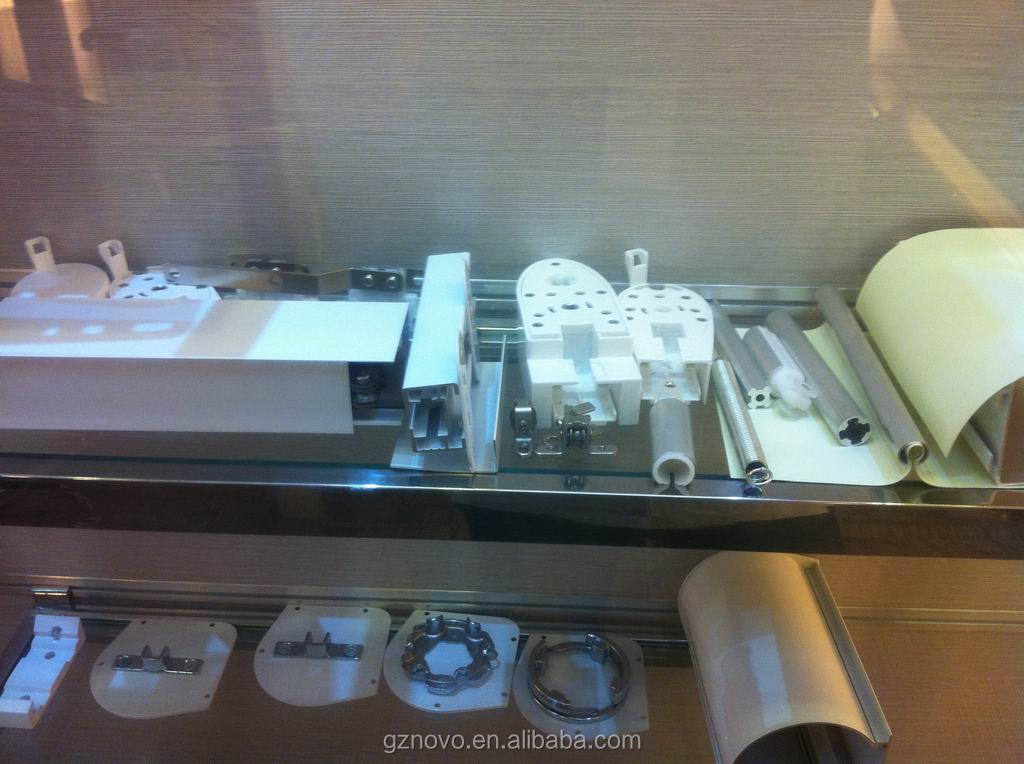 Apply to home/office/hotel decor:
Apply to Motorized skylight blinds(use N16 curtain motor):