Chenghao high frequency welding machine ,pvc membrane welding machine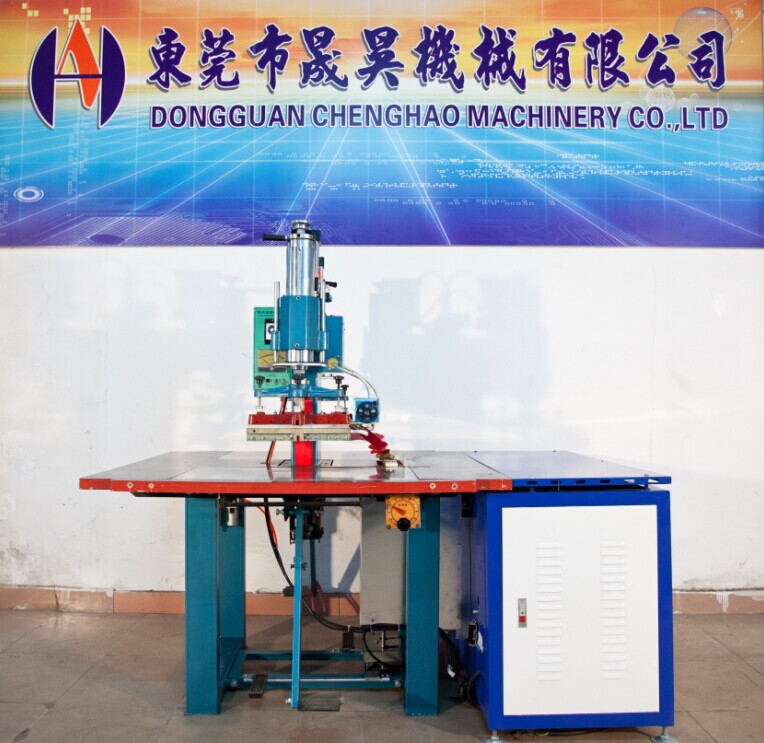 Parameters:
high frequency machine
high frequency sealing machine or sale method (otherwise known as radio frequency <RF> ) is usually often applied whenever PVC and PU products have to be welded. Common products manufactured with HF welding method are tarpaulins, tents, ceilings, advertising outdoor banners, waterbeds, inflatable boats, drip and blood bags, tensile structures, conveyor belts, rain clothing, etc.
Principle and Advantages:
The main principle of high frequency sealing machine is based on dielectric heating of the material to be welded. The sheets of material are put between two metal plates (the electrodes), whereupon a high frequency voltage is connected to the plates. As a result, the molecules in the material start vibrating, which results in heating up to the melting (fusing) temperature. By bringing two layers of material into the HF field at the same time and pressing them together, the layers melt together (fuse) and form a strong welded joint.
1. The great advantage of HF welding is the speed of welding: the material is heated from the inside and fuses quickly, within few seconds.
2. In comparison with high frequency, in all other kinds of welding methods (with filaments, hot air or infrared radiation) the heat has to be added from the outside. It means the heat must first penetrate the material in order to make it plastic enough to form a weld. The main risk of this kind of treatment is burning the top layer of welded material.
3. In a high frequency field some materials generate more heat than others, and are therefore more suitable for HF welding. This has to do with the extent to which the molecules of the material allow themselves to vibrate as a result of the HF field. This is known as the loss factor of the material. The greater the loss factor of the material, the easier it is to weld the material using high frequency equipment. Particularly easy to weld are thermoplastics, such as PVC and PU; these materials are specifically welded using high-frequency welding machines. PE and other hard plastics are much more difficult to weld with HF method.
Scope of application:
It's fit for welding PVC, or PVC containing material.
1. embossing for shoe upper and cloth
4. any other pvc products.
Medical: Including Blood bags, Colostomy bags, DVT bags, Solution bags, EVA bags, Medical Mattresses, produced on HF welding machines, high frequency welding machines, rotary and inline machinery. The materials can be PVC, Medical Grade PVC and Non PVC.
Tarpaulin Awnings and Banners: Including HF travelling head, fixed head and gantry, hot air in-line and fixed head, gluing, sewing and ultrasonic system. Plotters conveyor or fixed table, water jet cutting systems and associated equipment.
Automotive: Including Car Carpets, Sun Visors, Load Floors, Seats, Doors and Tops produced on HF welding, rotary and shuttle machinery
Packaging: Including Form Fill & Seal, Blister Forming, for both food and non food, rotary and inline machinery, for Soft Crease Boxes, clam Shell and Standard Blisters, using thermo-contact and HF welding technology.
Stationery: including Pockets, Binders, Tax Discs produced on high frequency welding, rotary, inline and shuttle machinery
Nuclear: Including Bag Sealers, Rotary Welders and specialised applications.
Internal Structure:
Manufacturing Process:
Moulds:
Welding Samples:
Our Clients:
Our Company: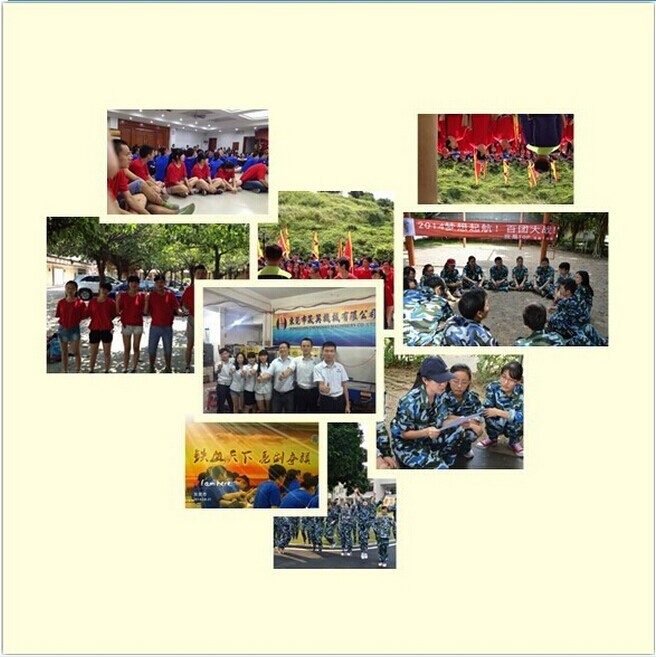 Certificates:
Contacts:

To our friend:
To give you the best service, we need your full products information(material, welding size, working-efficiency required tec), If you have any question about our products, please feel free contact me, we will try our best to satisfy you!