Multi-Functional icing pen
Made of flexible and non-stick silicone

Easy, new kind of pastry tool for the whole family

perfect for decorating-cupcakes, pies, cakes, macaroons or to fill up cream puffs, cannoli and other pastries

Including one small round tip,a stopper to preserve the remaining content

Make toppings for your-cupcakes and exquisite macaroons or profiteroles; it stands out for its design, functionality and ergonomics

Capacity approximately 1 1/3-cup,Just fill and squeeze

Macaron cake mounting patterns tools

Dishwasher safe

Size:9CM(Dia)*4CM(H),3.5 *1.6inches

This decorating pen can be used for decorating cakes for all occasions. Let your imagination run wild with this icing nozzles to decorate your cakes and cookies. icing pen ,perfect for decorating cupcakes macaron dessert.Silicone doesn't break like glass and doesn't rust like metals. Products manufactured with platinum silicone withstand high temperatures: -40-Degree C and 230-Degree C. Its versatility and ability to withstand to high temperatures make it safe to use in the microwave, oven, dishwasher, refrigerator and freezer. Platinum silicone repels water and germs so, apart from easy maintenance, it guarantees maximum food hygiene and safety.
Material


Pure Silicone material

Certificates

RoHS, FDA, LFGB

Color

Any pantone color

Packing Details

PE bag,OPP Bbag,Color Box,PET Box,Gift Box ,Blister Bag

OEM Services

1) Logo: Embossed , Debossed,Silik, Laser printing




2) New Mold Opening: 2-10 days

Lead Time

1) Existing samples:1-2 days




2) Customized samples: 3-7 days




3) Mass Production: 7-20 days(after comfirmed the samples)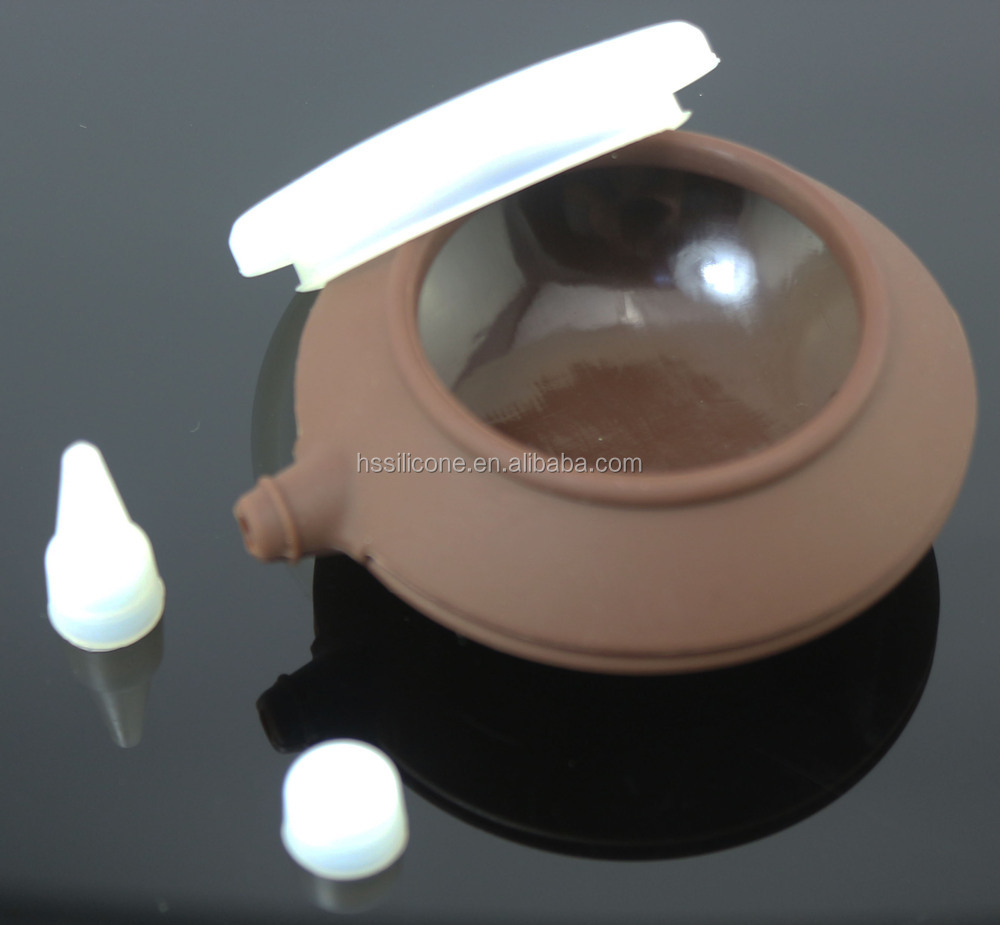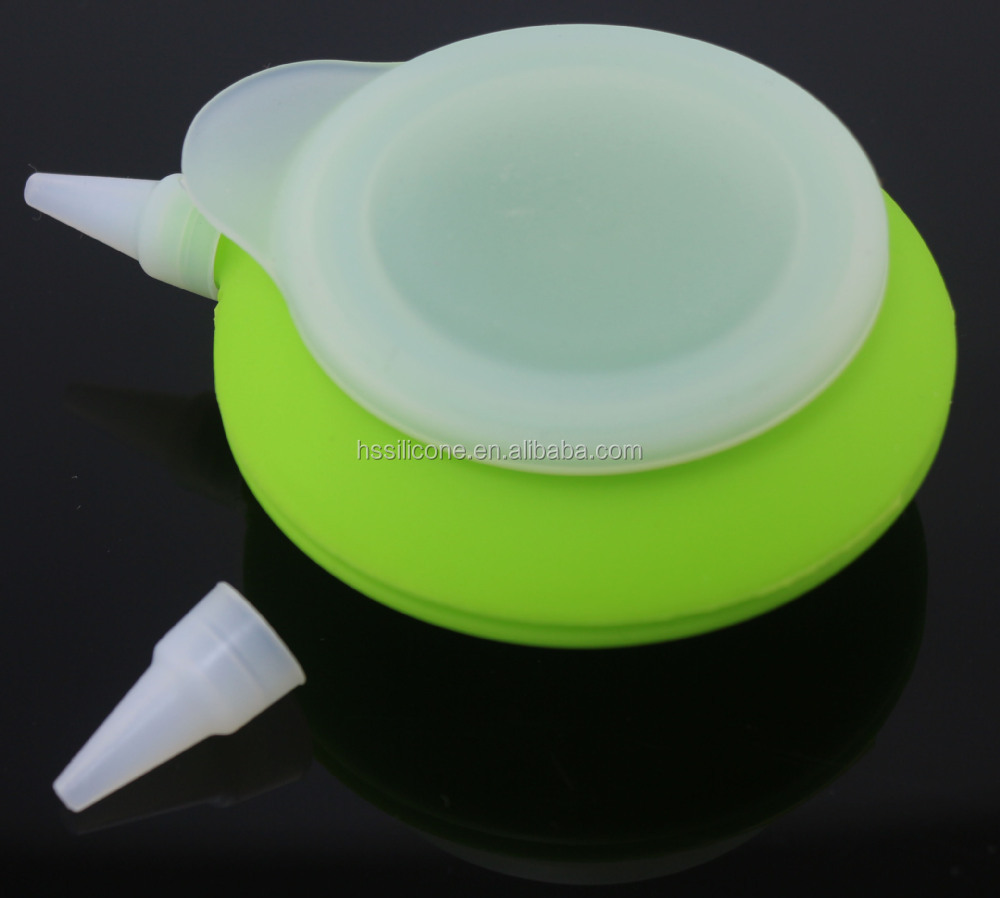 Packing

Poly bag with card,can be printd your logo,company information,PET Box,Blister Box,PET Box,Gift box is acceptable

Port

Shenzhen or other ports in China

Freight Forwarder

Samples will be shipped via DHL,UPS,DHL,EMS,SF,or Fedex,

By air or by sea

Payments Terms


T/T;Western Union,Cheque, L/C; Paypal
Stand Behind Our Products
The quality of our products makes us stand out, Satisfactory raw materials and high-tech of machine,experienced workers,efficient management makes us achieved the high standard of quality demanded.
Customer Focused
Horizon Source is a client-centric manufacturer. We simply listen to our clients,and we are in constant contact with our customers to meet their different needs.
Competitive Price
Horizon Source has its price, but we promise to be reasonable and fair.
Honesty and Integrity
We have built very strong business partnerships with the customer all over the world. Honesty and Integrity strength the trust of our clients,and build up long-term partnership as well as friendship.
Resources to Deliver
No matter how big or small the order is, we can deliver the parts on time ,and arrange shipments by our own logistic.
Constantly Evolving
Our dedicated staff and engineers are constantly researching new and upcoming technologies which enable our customers to run their business more efficiently,and products more healthier goods with fashion.
Industry Certified
Our parts meet the standard of SGS,FDA,LFGB,no toxic to human body,which makes people's life more easier and joyful.
WHAT IS SILICONE?
Silicones are inert, synthetic compounds with a variety of forms and uses. Typically heat-resistant and rubber-like, they are used in sealants, adhesives, lubricants, medical applications, cooking utensils, and insulation.
LSR = Liquid Silicone Rubber
Silicones are polymers that include silicon together with carbon, hydrogen, oxygen, and sometimes other elements. Some common forms include silicone oil, silicone grease, silicone rubber, silicone resin, and silicone caulk.
IS SILICONE SAFE?
Silicone is a synthetic rubber that contains bonded silicon and oxygen. It's a natural element that is abundant in sand and rock. Silicone bakeware is known for its heat-resistant and rubber-like qualities and is safe for the oven and freezer. It is touted as being stable or inert, not changing the flavour or releasing odours that might affect food quality.Not only is it believed to have low toxicity and thermal stability, it's also easy to clean and is non-stick. One safety tip it came across is to use food-grade silicone products at recommended temperatures — about 260 degrees C or 500 degrees F.
FOR BAKING USE AND CARE
1. Condition the silicone cupcake liners before their first use. Wash them in warm soapy water and rinse them well.
2. Coat the liners with a thin layer of vegetable oil or non-stick spray. This method of "seasoning" the liners this way
will only be needed for the first few uses.
3.Adjust the oven rack so that it's sitting in the middle of the oven:
a) Position the silicone cupcake liners on the cookie sheet. If preferred, slip into the slots of a muffin tray.
b) Fill the silicone cupcake liners. Using a ladle, fill the liners two thirds of the way with the prepared cupcake batter. Some liners come with a marked fill line.
4. Bake the cupcakes:
Slip the cookie sheet supporting the silicone bakeware into the oven.
Check the time. When using silicone liners for the first time, it's important to watch the cupcakes carefully, as baking times may vary slightly from your normal cookware.
5. Remove the cupcakes from the oven. Use an oven mitt to hold the cookie sheet as you take it out of the oven.
Be careful. Silicone bakeware cools quickly, but it will be very hot when you first remove it.
Turn out the cupcakes immediately. Once cooled, ice, serve, and enjoy your cupcakes.
6.Clean the silicone cupcake liners. Load the liners into the dishwasher or wash by hand with warm, soapy water. Given that the silicone bakeware is made of a flexible material, you can turn the silicone bakeware inside out to easily clean the crevices.Stack the clean and dry silicone cupcake liners inside one another to store.Do not use knives or other sharp utensils on baking cup
Feedback
Your opinions are important to Horizonsource.We appreciate your feedback and will use it to evaluate changes and make improvements in our products and services.
Horizon Source has become one of the biggest silicone products manufacturers in China, the company has been striving to meet the diverse needs of its customers over years.With the ability to manufacture silicone products in almost every form, the company is a genuine global one-stop shopping for customers.As a leading international manufacturer, Horizon Source has the ability and technical resources to develop the highest quality silicone products.Products include silicone bakeware,cake mould,basin, bowl, brush,ice,tray,mat, spatula,brush.Silicone band and bracelet,kitchen utensils/cooking,and heat insulation glove and mat,and other silicone creative products.
Tel: 86-755-3687-1827
Fax:86-755-3669-2725
Skype:horizonsource
Email: jerry(at)hssilicone.com