Product name: shade netting
weight: 120g,150g,180g/ m2,

size:3MX 50M/100M 2MX50M/100M

color:Green,Black,Red etc.

wire type

:round wire,flat wire and mix wire type

Shade Rate

:30%-35%,40%-45%,70%-75%,90%-95%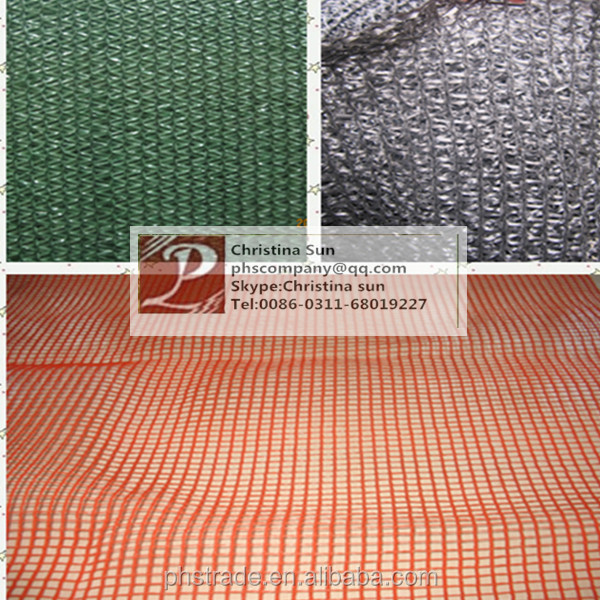 Our shade net have following features:
Widely used in garden, agriculture, desert etc.

Keep the heat out ,which makepeople feel cool and live happily.

Plant under shade netting can grow better.

With opening space that let sufficient airflow,resulting in a considerable reduction of

the air temperature even

duting the

high temperature day.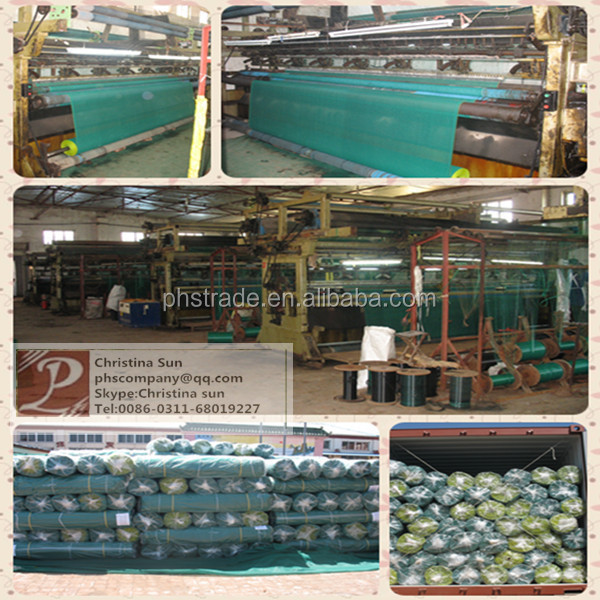 Shijiazhuang Puhuasheng Company is one of leading manufacturer and trade company in china for producing construction product located in Shijiazhuang city. As an experienced manufacturer, we have exported our products to many countries all over the world such as USA, Germany, Canada,Australia, Brazil, South Africa, Egypt, Poland,Ukraine, Israel, Mexico, Argentina, Belarus and so on and woned good reputation.