Jinan Felicity Biotechnology Co.,Ltd
Product Info
CLA 1000mg Weight Loss
Main Materials : 80% CLA (conjugated linoleic acid ) , gelatin, glycerin, water
Usage suggestion : 2Cps each time , Twice daily
OEM service: YES !
Sample : YES ! FREE SAMPLES For you to estimate
Shelf Life: 24 monthsStorage: Keep tightly in a cool and dry place.
Health Function
Function Safflower Oil CLA
CLA contains conjugated linoleic acid (CLA), a unique optical isomer of the polyunsaturated fatty acid linoleic acid. CLA is a lipid component of cell membranes and breast milk.

Our CLA Products are derived from safflower oil.

CLA has been shown in animal experiments to assist in glucose metabolism and enhancement/retention of lean body mass (muscle)

CLA softgel is a newly discovered good fat called "conjugated linoleic acid" that may be a potent cancer fighter.

CLA softgel has slowed the growth of an unusually wide variety of tumors, including cancers of the skin, breast, prostate, and colon.

CLA softgel can promote human immunity, keep the blood fat reasonable, Help building the muscle and weight loss.
Our Superiority
1. Largest Food supplementt Supplier around the world.
2. High Quality and Competitive Prices with GMP, HACCP, FDA, HALAL, KOSHER,BRC, ISO, QS Certified.
3. Excellent and Efficient Service with Favourable Comment.
Prosucts details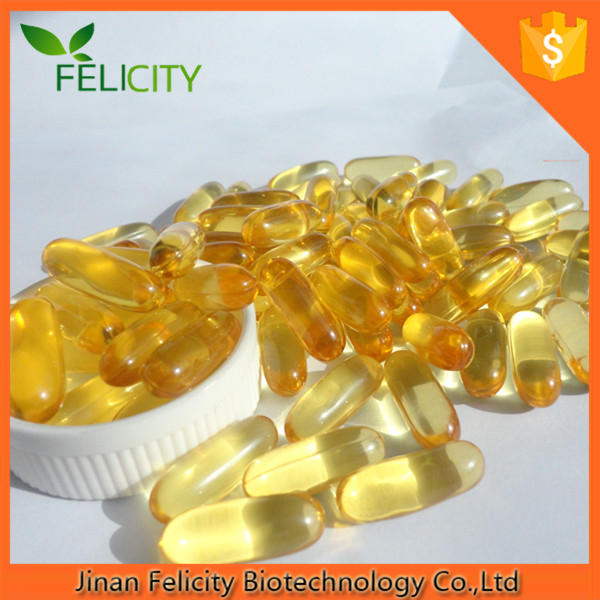 Felicity Package Details:
Bulk Pack, Bottling (PET/PE),Blister,Glass bottle
Box & Carton: 40cm X 25cm X 20cm /carton 15000 piece each bag; 10 bags to one carton
BULK: 500mg/softgel, 15000PCS/CTN 1000mg/Softgel,6000PCS/CTN 1200mg/softgel, 5000PCS/CTN

BOTTLE: 60 pcs,100pcs or others per bottle, 96 bottles per carton

Aluminum Foil: 10pcs or 15pcs /blister
Felicity Shipping Details:
Jinan Felicity Biotechnology Co.,Ltd ,mainly focusing on dietary supplements processing in China, providing wide range of Natural products with different forms including softgel, tablet, Capsules, vegetables hard capsules, powder and gummy. Felicity Teams with our R&D department providing value-added OEM and private label services for you.
We have 16 large imported softgel encapsulation lines and supporting equipments with the daily production capacity of 15 million pieces, daily packaging capability of 100.000 bottles.
We have 15 years' experience of softgel production and we can produce enteric coated, double color, sustained release, chewable and allotype softgels etc. With the leading technology of the word.
We have passed the certifications of GMP, HACCP, ISO9001, ISOOHASA18001, FDA and BRC for global retail.
We have over 1200 global formulas and can manufacture softgels of lipid soluble, powder, alcohol, paste and extract, etc.