iFill Cups capsules and k cup compatible with keurig coffee maker/ coffee capsule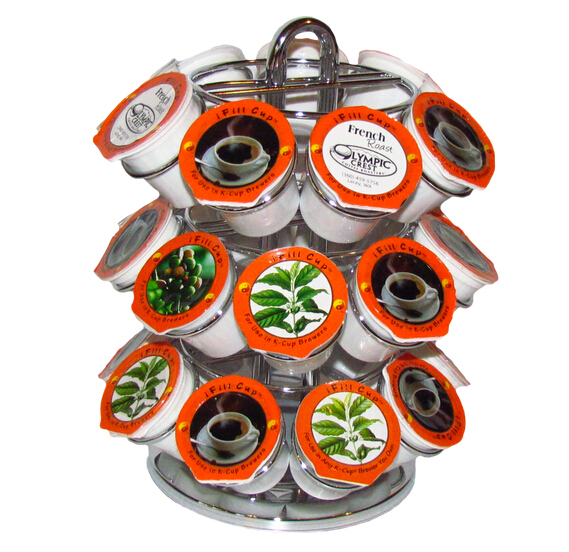 FRESH
ALWAYS USE FRESHLY ROASTED COFFEE
Our patented hinged lid allows you to always use the freshest coffee in your cup. No more waiting on co-packers and no more stale coffee.
QUALITY
BETTER EXTRACTION
Our patented design brings quality & convenience together in perfect harmony. You can actually brew a GOOD cup of coffee in Kcup® form with iFill Cup™.
100% RECYCLABLE
BECAUSE WE CARE
iFill Cup™ is made with #5 plastic and is absolutely 100% recyclable. Feel good about your choice.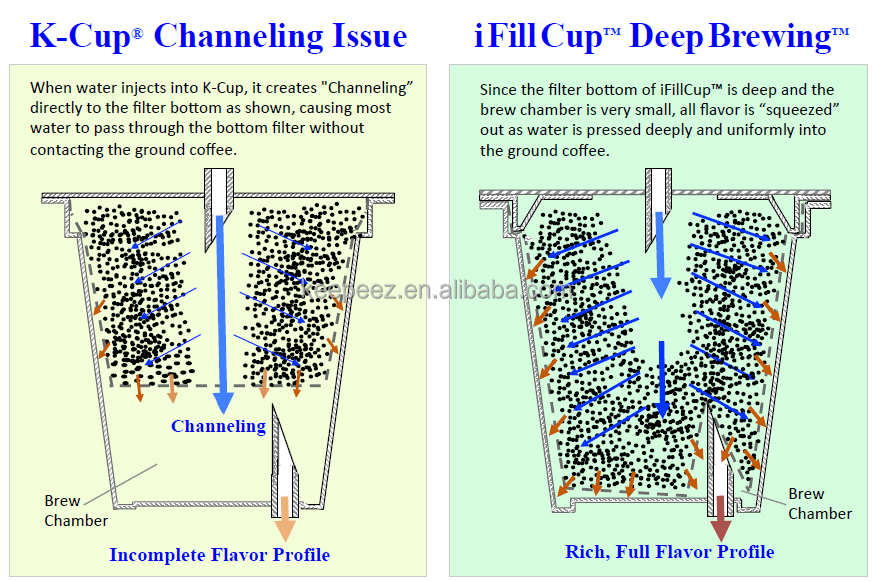 COMPLETE FLAVOR PROFILE
SINCE THE FILTER BOTTOM OF IFILL CUP™ IS DEEP AND THE BREW CHAMBER IS VERY SMALL, ALL FLAVOR IS "SQUEEZED" OUT AS WATER IS PRESSED DEEPLY AND UNIFORMLY INTO THE GROUND COFFEE.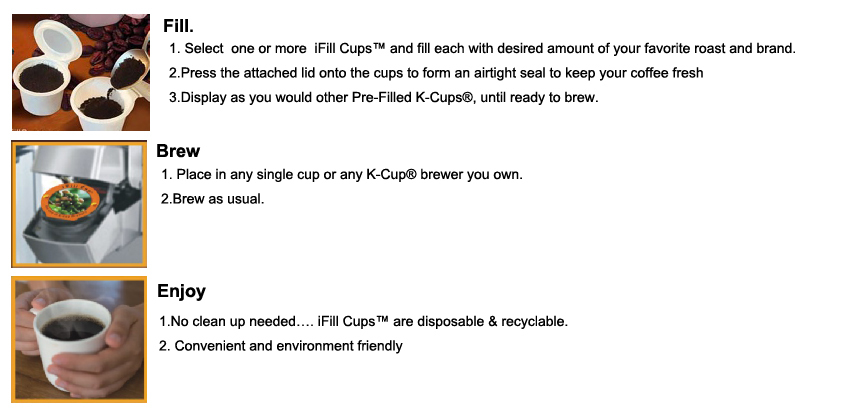 Advantage
1. Save $$$ - Make your own cups at half the cost. Save up to $15 each time you buy 1 lb. of your favorite coffee and fill 48 iFillCups™
2.Convenience – Airtight seal lets you pre-fill cups in advance so they are ready to brew when you are.
3. Control the Strength of Your Coffee…-add more ground coffee for a stronger, larger cup
4. Functional & Collectable Art – Collect images in each of the 4Series for an interesting display in your K-Cup™ holders and designate different images for your different brands, roasts, tea or cocoa. You'll know what's inside….collect all 19 images!
5.Environmentally friendly – Used coffee grounds are great for composting and the iFillCup™ is recyclable.
What is Bisphenol-A?
Bisphenol-A (BPA) is an industrial chemical used in the production of polycarbonate plastics. Polycarbonate plastic is commonly used to make consumer products. This type of plastic is clear and shatter-proof. It is commonly found in products such as water bottles, food storage containers, toys and many types of single serve K-cup type cups NOT made by United Home Technologies.
What about the recycling numbers?
The recycling number is associated with the type of plastic used. Since most products are made using one of six resins, codes 1-6 describe a single specific type of plastic. Polypropylene for example is identified by recycling code number 5, and may contain the letters "PP" underneath. (See example of code below.)


Recycling code number 7 is slightly different because it stands for "other" which can encompass other single resins or a combination of resins. Polycarbonate, which contains BPA, carries recycling code number 7 as it is not one of the 6 as described above. (See example of code below.)



All iFill Cups™ have a recycling code labeled with recycling code number 5.