High Effiency Shell and Tube Evaporator Heat Exhcanger for Chiller and Heat Pump Unit
Features of Shell and Tube Type Evaporator
1.They are designed and produced strictly in accordance with the National Standard and supervised under the national authority. We have specially manufacturing license for it;
2.The inner copper is high efficient grooved type;
3.The product has been tested under the gas pressure and water pressure, with 1.15MPa for shells and 1.9MPa for pipes;
4.Qualified clean process, make its clearness good to all type of refrigerants;
5.The product has water drainage devices, for protect it from being freezing side in the winter.
6.Good quality welding makes it no debris and impurities left;
7.Overheat pipes are employed to ensure efficiency.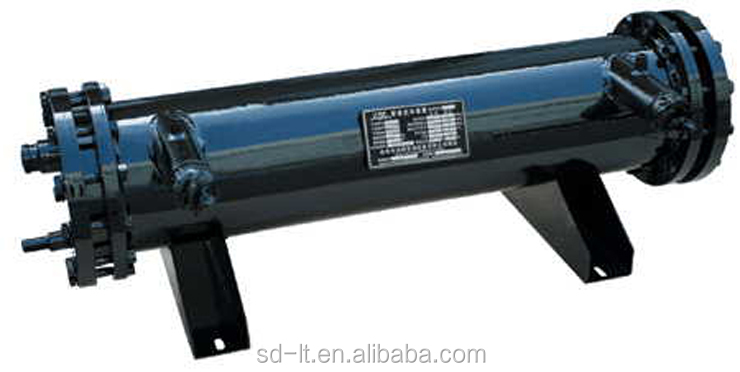 Design Condition of Shell and Tube Type Evaporator Model Specification
Temperature of Cooling Water In; T1=12°C GZ - 2 X 5
Temperature of Cooling Water Out; T2=7°C GZ:Series Name
Evaporation Temperature Te=2°C 2:System Qty, empty for single System
Chilled Water Velocity V=0.7-1.5m/s 5: Normal Capacity RT (1RT=3.516KW)
Technical Data of Shell and Tube Type Evaporator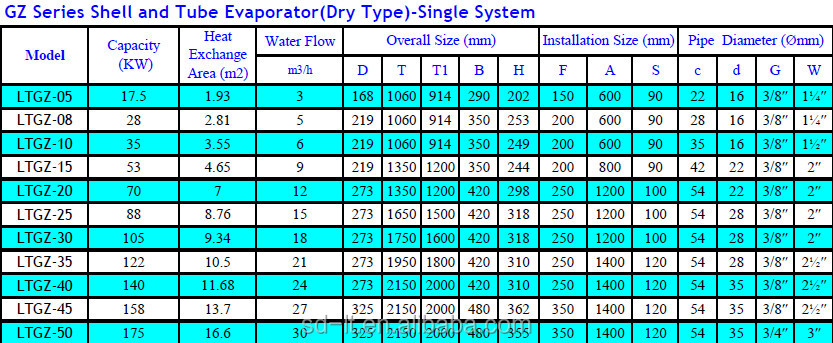 Shell and Tube Type Evaporator System Diagram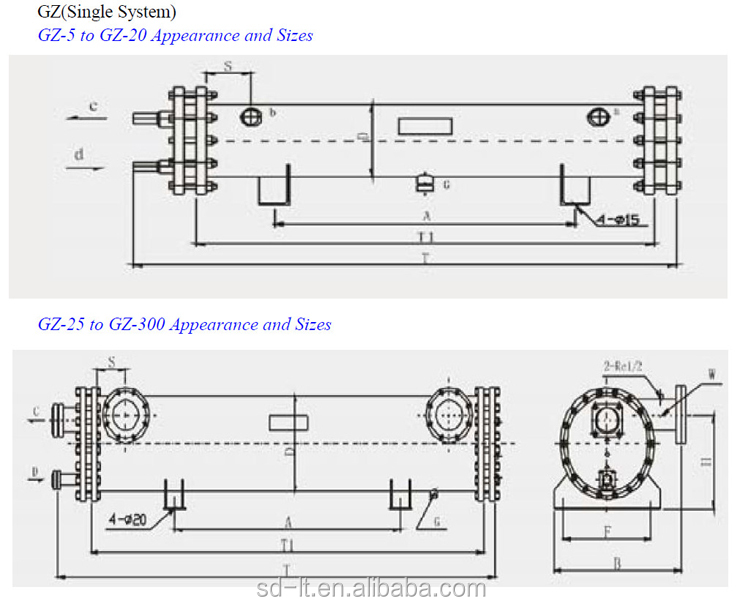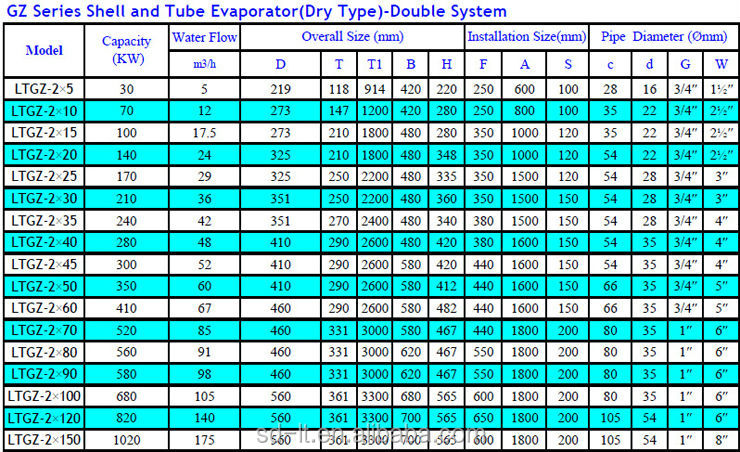 Shell and Tube Type Evaporator System Diagram
Finished Products of Shell and Tube Type Evaporator