Company Profile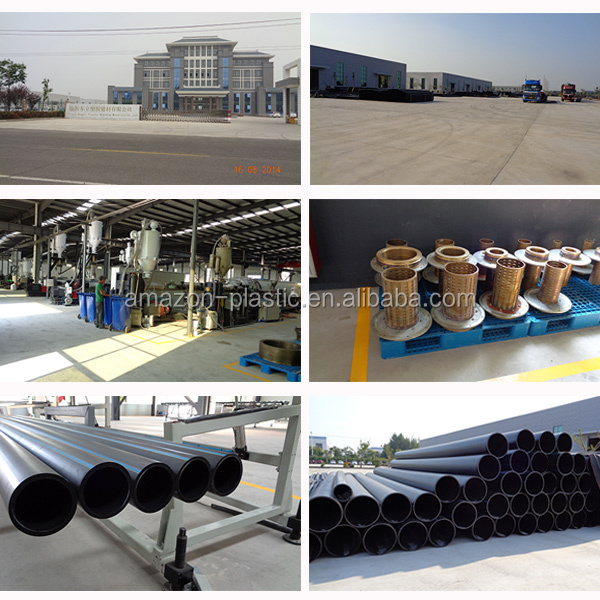 We are manufacturer with 15 years experience for HDPE, PVC ,PPR ,PE-RT pipes and fittings.
Our company is a subsidiary of Linyi Dongli Group which has three factory, Linyi Dongli Plastic
Builing Material Co.,Ltd,Shandong Amazon Plastic Co.,Ltd,Neimeng Zhengyang Plastic Co.,Ltd.
With high quality material and strictly inspection method our product are excellent in quality and
also competitive in price. We do hope our products are suitable for your market and establish
friendly business relations with your company.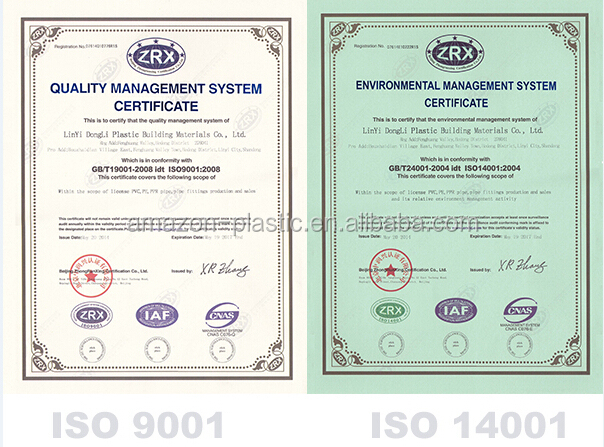 PE mine pipe
High-density polyethylene(HDPE) pipe is made from high density polyethylene as the main raw material,
adding a small amount of antioxidants,anti-UV absorbers and pigments and be extruded by once-shaping technology from a plastic extruder.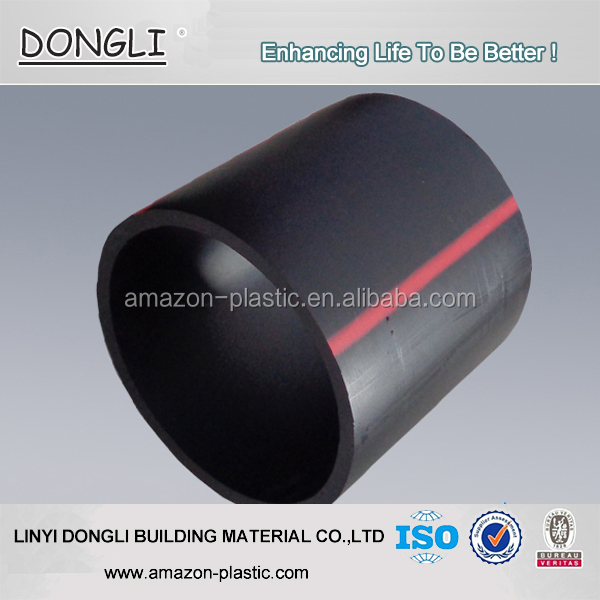 Products Advantags
1.Chemical stability. Polyethylene does not erode to acid, alkali and salt. In addition micro-organism like bacteria or seaweed cannot grow in Polyethylene material.

2. Hygiene.Optimal conditions as pipes for providing portable water are met not only in that purity of contents can be maintained but also the taste of water does not change.

3. Fluidity. PE water pipes smooth inner walls prevent blocking of pipes and minimize loss of water.

4. Flexibility. PE water pipe is convenient to install because curved fittings don not have to be used at bent position and flexibility is maintained at low temperature.

5. Light weight. PE pipes can be easily handled and installed because the weight of PE water pipes is just 1/7
of steel pipes.

6. Perfect connection.Quick and perfect laying of pipes is possible because heat fusion connection is used for PE water pipes.

7. Non-corrosiveness. PE pipes do not corrode by chemicals, electricity, damp ground and salt.

8. Impact endurance. The pipes don not break by outer impact due to the characteristic of the material.

9. Cold endurance. The pipes do not break up to -70 degree.

10. Long life. The pipes can be used for at least 50 years.
We do hope we can establish long-term and mutual benefit business relation with you.
If you have any problem, please kindly feel free to contact me. I will try the best to help
you! Any inquires will be replied within 24 hours.
Contact informations