PE100 10 Inch Corrugated Drain Pipe for Drainage
10 inch corrugated drain pipe (double-layer twisted pipes) are one mould profile two layer extrudings. Applies to rain water drainage, sewage drainage in residential district, or pollutant and exhaust gas discharge as well as sewage drainage for mine industry, or organic pollutants drainage from people's life, agricultural drainage, low pressure irrigation and coalmine ventilation.
Advantages:
1. High density, good compression resistance and good impact resistance;
2. Good resistance of asymmetrical bedding, available being buried in the mollisol and quicksand;
3. Rubber ring connection, easy but no leakage in the joint;
4. Smooth interior wall and low friction, high flow capacity;
5. Good corrosion resistance and no environment pollution;
6. Light weight, easily transport and install, low construction cost;
7. Application: municipal sewage; rainwater discharge; floodwaters drainage; irrigation; ventilation for mine and buildings; industrial waste discharge.
Applications:
1. Drainage pipe network of public facilities and residential area.
2. Irrigation and drainage pipe network of farmland.
3. Drainage pipe network of chemical plant and sewage treatment plant.
4. Low pressure liquid transmission of chemical plant and mine, and mine ventilation and drainage pipe network.
5. Protective pipes for Optical fiber cable and electric cable.
Technical Properties: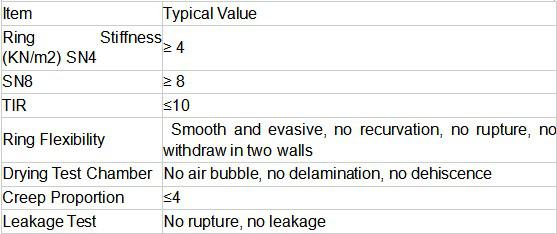 Specifications
Product

Ring stiffness

Diameter(mm)

HDPE double wall corrugated drainage pipe

SN4

200

300

400

500

600

700

800

SN8

200

300

400

500

600

700

800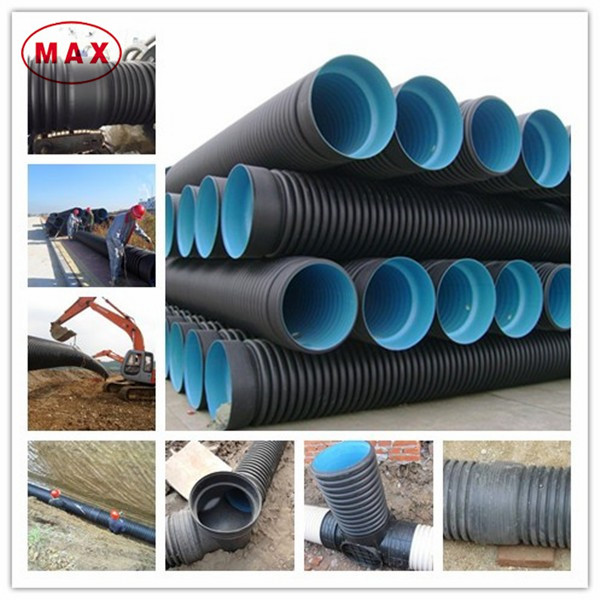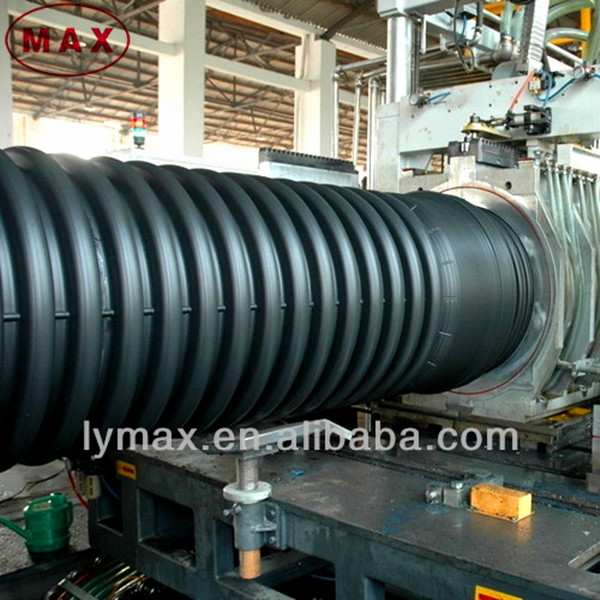 Thanks so much for viewing our products.If you have any questions,please contact us freely.