EPDM foam garage door bottom seal for rubber strip door seal/Factory in Guangzhou
Our products mainly include rubber part,rubber seal,silicone rubber, rubber extrusion,rubber mat, rubber sheet etc
Do the shape/size/color etc as your requirement.Whatever you need for door/window/car/ship etc,FREE MOULD. we will provide you with the best service and best quality,also the best price.Our factory is in Guangzhou Taihe area.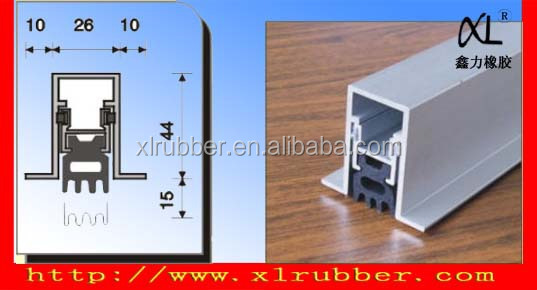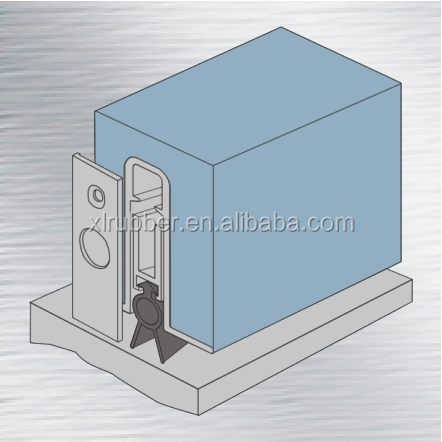 Our products mainly include rubber part,rubber seal,silicone rubber, rubber extrusion, rubber mat, rubber sheet etc. These products are widely used in agriculture, construction,
coal mining, machinery, automobile and petroleum fields. We can supply rubber product
in various materials and supply kinds of test reports in order to meet customers&; such as
RoHS test report, food grade test report and Reach SVHC test report.
Now our products have been exported to the USA, Argentina, Chile, England, Germany,
Sweden, Italy, Poland, Israel, Singapore, Korea and South Africa, totally over 30 countries,
and have enjoyed high reputation in international markets.
We are now looking forward to even greater cooperation with overseas customers based on mutual benefits and then creating a brilliant future hand in hand!
Guangzhou Xinli Rubber Products Co., Ltd. is a company who mainly manufactures rubber support products for the automotive, shipbuilding, construction doors and windows, electrical appliances, bathroom, pipeline engineering, mechanical and electrical accessories industries.
At present the company uses EPDM, PVE, TPE, CR, NR, NBR, TPR, silica and other raw materials to develop a series of products: rubber car parts, sealing strips, molded rubber products, rubber sealing strip, sealing strip of doors and windows, foamed sealing strip, sponges sealing strip, soft and hard composite tape, decorations, silicone tube, winding pipes, water pipes flexible foam hook and so on. Many kinds of rubber, EPDM products can be found here.
We possess a unique recipe in manufacturing the sealing strips. Most of our products are environmental friendly and good in quality. We perceive the lowest cost, the highest efficiency and the shortest delivery time.
Certification Approved
Contacting us

Dear Friends,

Thank you so much for your time to visit us. We are one of professional manufacturers of PVC/EPDM/SILICONE for years in GUANGZHOU,China, please contact us for more information as your interests. Your enquiry will get prompt attention for sure. We are waiting for your message.

Thanks and Regards!
XINLI RUBBER