Normal saline (0.9%) is a solution commonly used for medical purposes such as intravenous therapy for severe dehydration. It is also used as a rinse for contact lenses, and is used in wound care for irrigating, cleansing and hydrating wounds. Normal saline can be used to cleanse a wound. It can be used in place of soap and water or other wound cleansers. It will not burn or otherwise irritate a wound. It is often used to cleanse deep wounds by irrigating or flushing out debris and dried blood.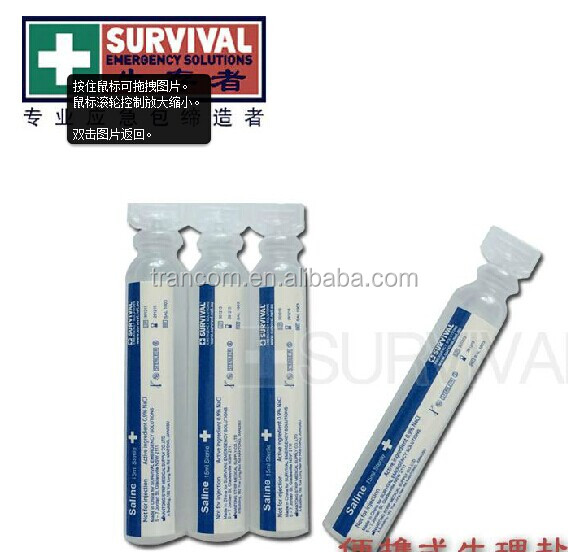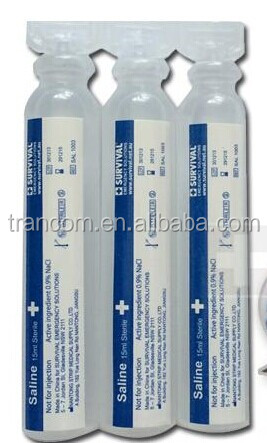 Trancom can almost always customize your product. We can change patterns, color, logo and material to manufacture according to our customers needs for promotional, merchandise or retail use.
Yancheng Trancom First aid supplies Industrial Co.,Ltd Main aid kit, first aid kit and first aid dressings, is the world's largest ear candling foot patch manufacturer, the products are mainly exported to Europe, America and Australia. Has been with the Australian Red Cross, as well as Mercedes-Benz, Audi, Volkswagen and other international well-known enterprises to establish long-term cooperative relationship. There are factories in mainland China standardized production workshop 40,000 square meters, the company's products have passed CE demonstration base. My company with internationally renowned industry companies to form a long-term strategic partnership, as its highest quality OEM business.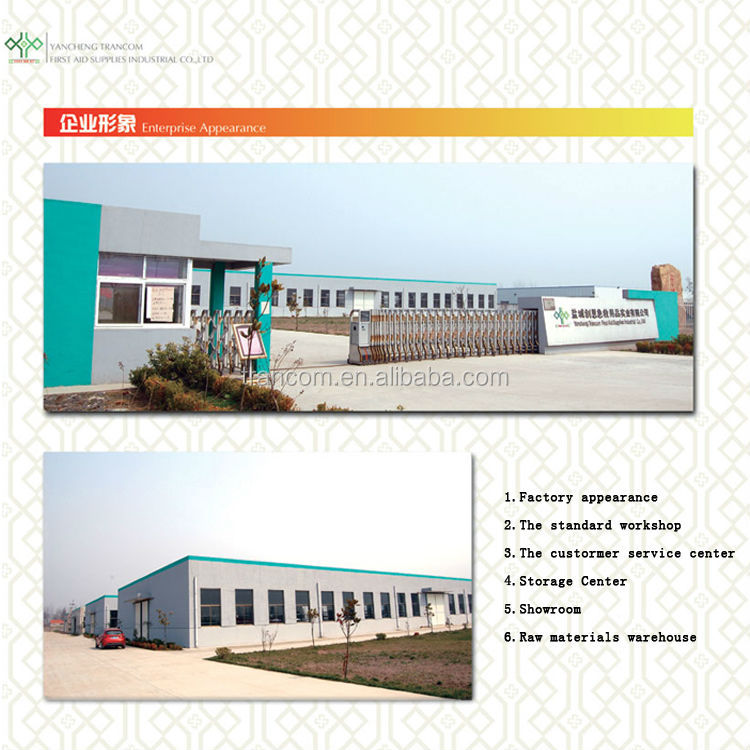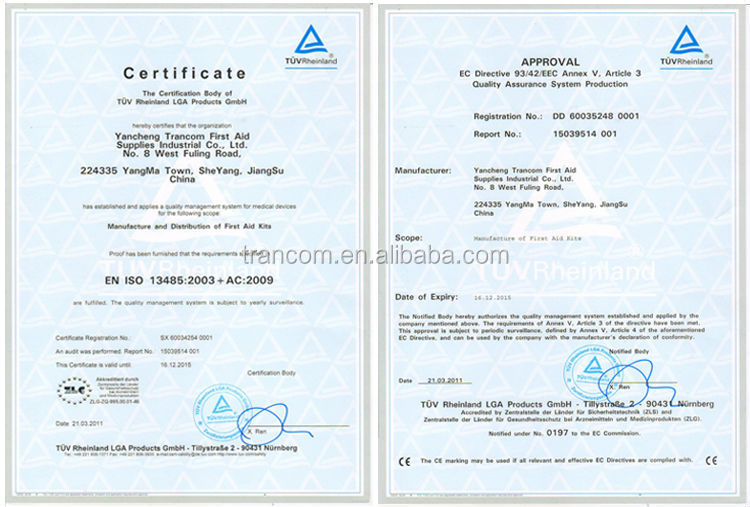 Contact: Josie
Tel: +86-13337992738
Skype: chenguang918