Well trimmed pet nails are essential for good care and grooming.
[ Keeping Paws Clean and Healthy ]
"Nail Scissors" nail cutter are one of the best tools to cut nails for small pet like puppy,
kitten, rabbit, bird, and reptiles...etc..
Stainless steel pet nail scissors for dog or cat. It's the newest and fastest way to keep
your pet's nails trim, rounded and smooth with no mess!
Based on ergonomic features designed, so that you can use it more comfortable, and
more convenient. The nail clipper feature a scissor grip that relieves fatigue and makes
the job of cutting your pets nails or claws effortless.
Recommended to pet owners for safety and dependability.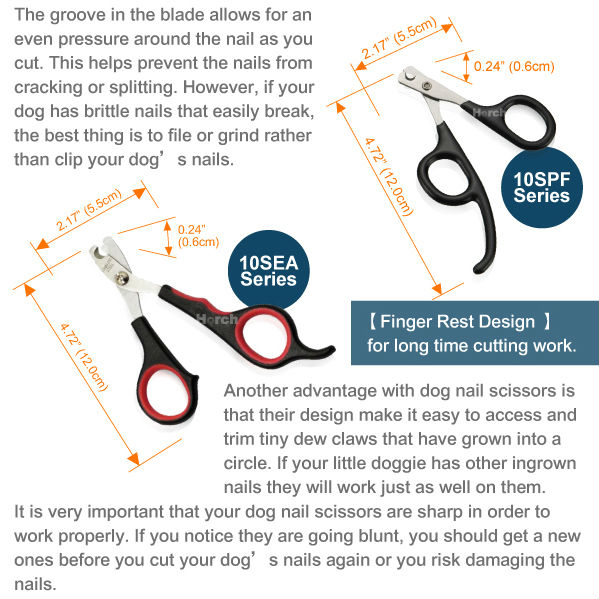 Material
Handle: Plastic
Blade: High stainless-steel blades
Five sizes available( OEM are welcome )
Item No.

Specification

10SPF-R21

Size:12.5*7.3*1.0CM,

With Raised Tip


10SPF-R11

Size:8.7*5.5*0.7CM,

With Raised Tip

10SPF13

Size:8.7*5.5*0.6CM,

10SPF-F14

Size:12*5.5*0.6CM,

With Finger Rest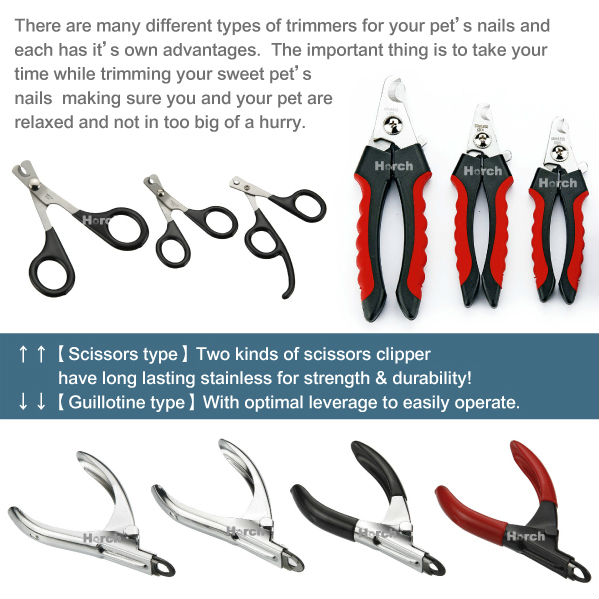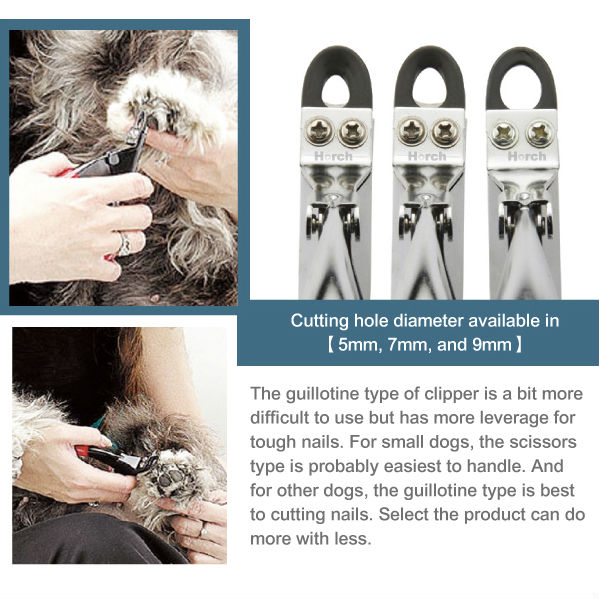 Once you get your dog's nails manageable, nail clipping should be done about once a
month or when you notice that they are interfering with his normal walk. Using good
quality dog nail clippers!
Horch Design Inc. is located in New Taipei City, Taiwan. We specialize in ID / ME
Engineering Design and manufacturing plastic injection product. Our essence is
aesthetics, functionality and quality. That's we are most concerned about, if you
are also care about it, please give us a chance to do something for you and for the
people who need the products. We also can produce according to your requirements
and provide ODM/OEM service.