In today's world, white plastic bags, fast food boxes, again and again in the destruction of the environment. However, the emergence of ZEND has brought a NEW environment.
ZEND Nonwoven Fabric brings Environmental Protection, Green world and Hope.
Select ZEND! You deserve the Environmental Guardian!
Your every tons of orders, ZEND will donate 1USD to the "Green Peace Organization"!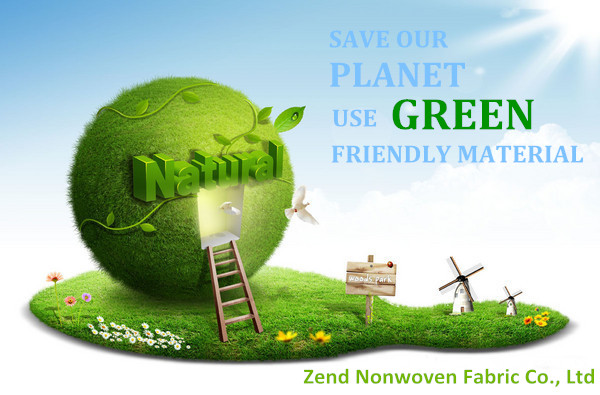 non woven roll cutting machine
What are the Specifications of Our Nonwoven Fabric?
• weight: 8-160gsm
• width: within 3.2m ( can be cut into any width)
• color: thousands of colors
• roll length: ≥100m/roll
Function:
• nonwoven bags, such as shopping bags, shoe covers, rice bags etc.
• agriculture
• surgical field: surgical gown, mask etc.
The Whole Production Process
Tree Covers
Our Production Equipment
Tree Covers
More Images of Our Fabric
Tree Covers
Tree Covers
Tree Covers
What is the Packaging and Shipping of Our Nonwoven Fabric?
Packing:
• Roll, packed in polybag with color label
• 2 x 10mtr packed 60/pcs in display carton with color text (label)
• 2 x 20mtr packed 25/pcs in display carton with color text (label)
Item Size:
• 2 x 10mtr
• 2 x 20mtr
Tree Covers
Who is Zend?
Zend is one of the leading Polypropylene Spunbond Nonwoven Fabric manufacturers in China, being in this field for over 10 years we operate 15 PP Spunbond lines (160, 185, 220, 240, 320 cm widths). We can specially offer 0.015M to 36M width Nonwoven Fabric which is widely used in Health, Hygiene, Medical, Packaging, Agriculture, Furniture Upholstery, Shoes and Garments. Our product range compose of: PP spunbond non wovens, Functional non wovens, composites non wovens.
What is the Unique Products of Our Company?
1. 0.015 Meters to 36 Meters width PP Spunbond Nonwoven Fabric
2. 17g 3% UV Resistant Agriculture-Landscape PP Spunbond Nonwoven Fabric
3. Small rolls packing possible until minimum 10 M/Roll
4. Double-Beams Spunbond Lines
What Kind of Certificates We Have Got?
Tree Covers
What are the Guarantees/Warranties/Terms and Conditions for Customers?
1. Quality is guaranteed and delivery is on time.
2. T/T in advance or irrevocable L/C at sight is accepted.
3. We ensure our goods with the same quality as the approved one. If not, we will remake them for you.
Q 1. Are you a manufacturer?
Yes,we have 12 nonwoven machines, 12 processing machines and 7 testing machines.We have 10 years experiences in nonwoven fabric.
Q 2. What is your supply capacity?
1500tons per month.
Q 3. How do you control the quality?
First, when the new raw materials arrive, our professional QC will inspect before transported to the warehouse.
Second, general inspection will be conducted before packaging. Customer inspection or third party inspection are also acceptable.
Q 4. Can you send us samples?
Yes, we can provide free sample fabric for you, but usually the freight is to be collected.( the weight is below 0.5kgs.)
Q 5. Do you have MOQ?
No MOQ for white/black, but one ton for colors.
Q 6. What is your delivery time?
7-10 days after receiving deposit.
Q 7. What is your payment term?
TT, CAD,DP,DA,OA or LC at sight.
Q 8. What is your market?
We export our nonwoven fabric to the South America, North America, European countries, the Middle East, Asia, Africa, etc.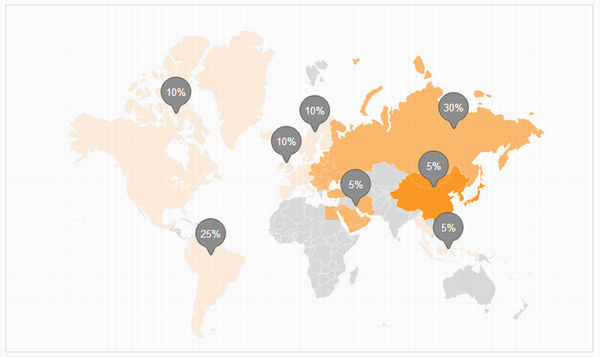 How to Contact Us?
Free Samples will be provided if you fill in your enquiry in the below and click "send" now!