YL32-100T Pneumatic Power Press Machine with servo feeding system, CE approved
Structure & performance
1.The series hydraulic machine is general suppression equipment, applicable to the plasticity of the material pressing process. Such as powder molding, plastic molding, cold (heat) extruded metal molding, sheet metal stamping, bending, stretching and then turned, correction technology.
2.The machine has an independent power sector of the electrical system, centralized control with buttons, can realize the adjustment, manual and semi-automatic three kinds of work modes.
3.The machine working pressure, pressing speed and stroke of slide, can be adjusted according to process requirement, and can complete the process, do not take out process, drawing three processes, each process and the constant pressure, constant process two process action of choice, the constant pressure molding process after the suppression with Paul pressure, time delay, automatic return.
4.The series hydraulic machine in addition to the above-mentioned function, ejection cylinder also has a top, delay, automatic return function.
Main configurationst
Main electric parts: Siemens or Schneider
Oil pump: Shanghai
Main motor: Siemens
Valves: OMEGA, USA
Sealing rings: Valqua, Japan
Accessories list
Foundation bolts, some
Anchor bolt, 4 pieces
Oil seals, 1 set
Oil gun, 1 piece
After Sales Service
1.Our guarantee time is 14 months from B/L date. If any component is damaged during guarantee time, we can send the component to the customer by DHL, TNT freely.
2.Our factory can send our engineer to the customer's factory install, commission and training freely. The customer provides the double trip tickets, food and accommodation for our engineer. The customer also can send the engineer to our factory to learn the operation and maintains freely.
3.Our factory provide the service for the customer forever's, if the customer need operation help, can contact us by MSN, Skype, Email and Telephone at any time, we provide 24 hours on-line service.
Main Technical Data
NO.

Description

NUMBER

UNIT

1

Nominal Force

1000

KN

2

Knock out Force

190

KN

3

Return Force

165

KN

4

Ram Stroke

600

mm

5

Knock out Stroke

200

mm

6

Max. distance between down-flat of slide and worktable

900

mm

7

Ram Speed

Idle Stroke

100

mm/s

Pressing

14

mm/s

Return

50

mm/s

8

Table Size

L-B

720

mm

F-B

580

mm

9

Outline Dimensions

L-B

2500

mm

F-B

1500

mm

Height

3150

mm

10

Motor Power

7.5

KW
Machine Photo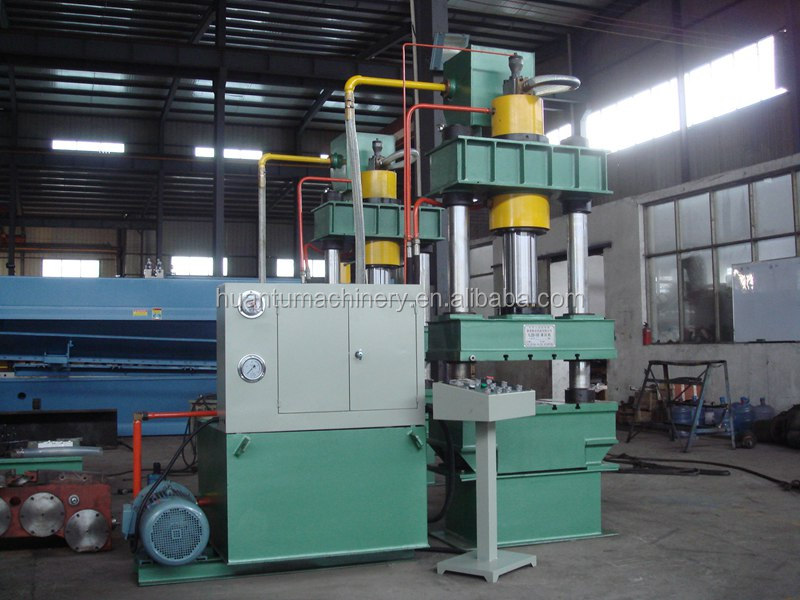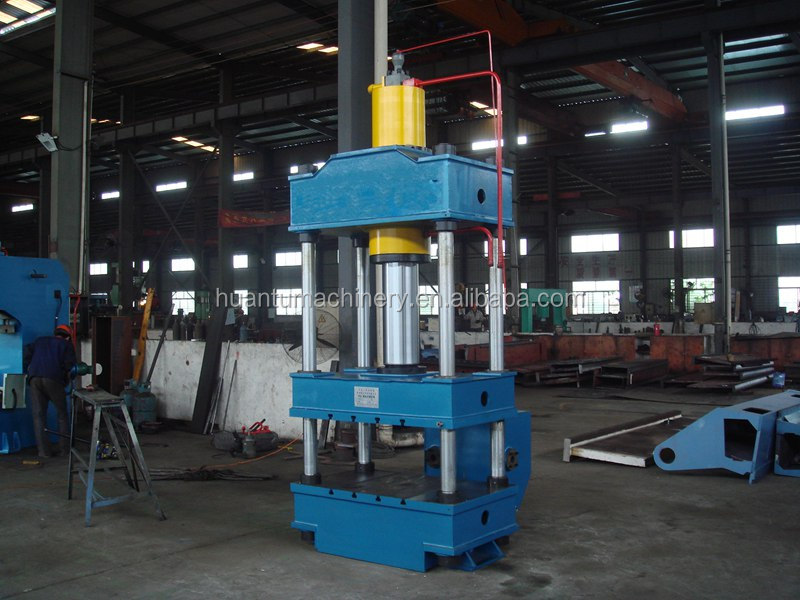 Mobile: +86 18606026460/Skype: jackyhe864/MSN: jacky864/QQ352813352