Lowest price!!! Hot selling gold separator machine, centrifugal gold concentrator from Henan exportation base----Huahong
Hey, friend, I'm so glad you can focus on the products of our company.
We are direct factory. Our company can customize professional product according to the client's desire. We are designed to raise the quality, improve the efficiency, cut down the capitalized cost, reduce labor, as well as supporting the production line.
Gold separator machine, centrifugal gold concentrator structure
Gold separator machine, centrifugal gold concentrator technical parameters
Model

STLB20

STLB30

STLB60

Feeding Capacity (T/h)

0.6

2-3

8-12

Fluidization Water Required (m3/h)

2-3

3-5

7-10

Slurry Water Required (m3/h)

1.5-4

5-7

8-12

Feeding Density (%)

0-50

0-50

0-50

Feeding Size (mm)

0-3

0-3

0-5

Concentration Cleaning Up Cycle

Vein gold 1-3 Hours Placer gold:2-6 Hours

Concentrate Weight (Kg)

2

3-5

10-20

Power Requirements (Kw)

0.75

1.5

4

Approximate Shipping Weight (Kg)

205

380

1100

Approximate Crated Shipping Dimensions (mm)

914×700×900

1160×885×1165

1820×1450×1700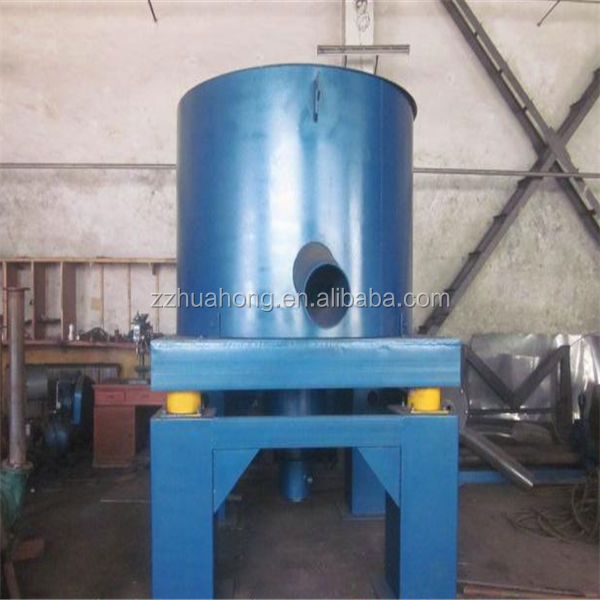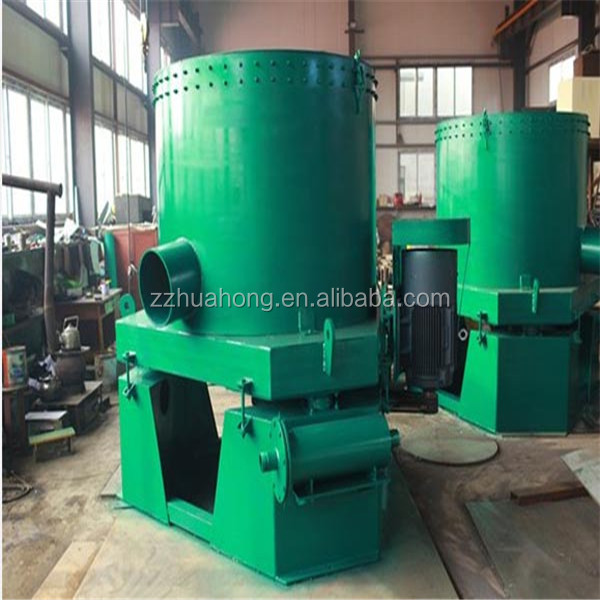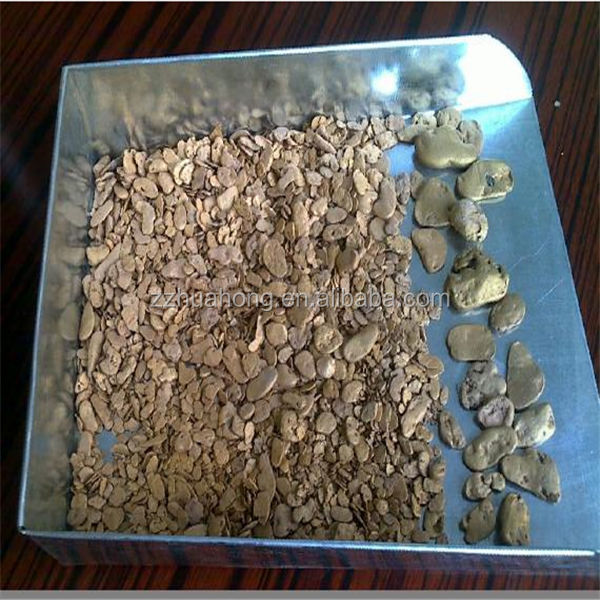 Gold separator machine, centrifugal gold concentrator operation process
Before starting the preparation and check:
1. According to the instructions of motor required for the preparation and check before use.
2. Check the equipment whether the anchor is stable.
3. Check the state of V-belt tension and adjust appropriately (factory test machine has made adjustments)
4. Check the equipment without interference of moving parts, manual turning checks.
5. Check the discharge port (10) is closed.
Equipment start-up:
After the above five ready to check, turn the power to start the motor, check motor rotation direction and equipment requirements are the same, whether the interference of moving parts, and then turn on the power, make the equipment into normal operation.
The mine and water supply for the equipment
When the equipment into the normal operation, the recoil valve open ,at the same time, feed the required liquid-solid ratio slurry.
Equipment work note:
1 monitor the stability and current by use of conventional motor.
2 watch every moving parts without exception condition,.
3 pay attention to slurry ratio, try to adjust it in time.
4 intervals for a period of time, open the peephole on the cover, observation of inner sleeve (5) resend between cell deposition tank, with or without exception.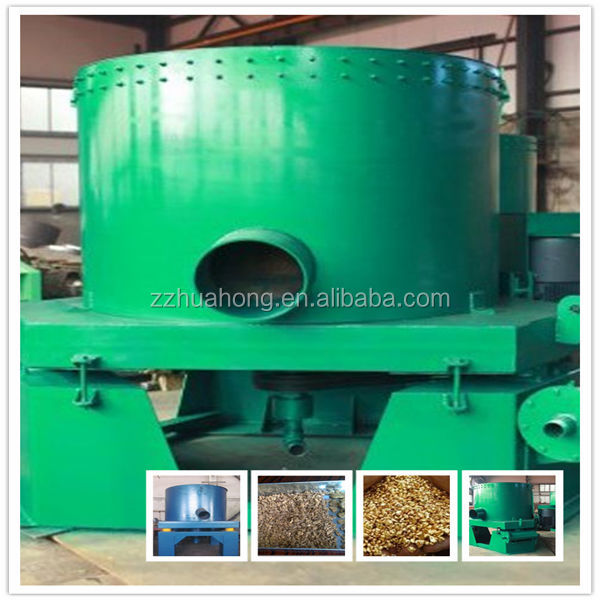 Technical Support
a. Design process flowchart and equipment layout freely according to your mining requirement.
b. Technical documentary: our factory will provide operating instruction like setup video&work video and relative drawings.
c. During the machines operation, we can offer the technology service freely if you need to adjust the layout and application.
After-sales Service
a. We provide one-year warrantee to make sure your machine runs consistently.
b. We always keep certain inventory level of spare parts, which means the replacements can be shipped to you right away.
c. During your installation and commissioning, our engineer is available to the site for guiding the installation and commissioning.
d. During your installation and commissioning, we will offer training service for your staff on site.
How is the quality of your gold grinding machine ?
Our products are manufactured strictly according to national and international standard,
and we take a test on every machine before delivered out. If you want see our quality certifications
and all kinds of testing report, please just ask us for it.
How about price?
Yes, we are factory and be able to give you lowest price below market one,
and we have a policy that" for saving time and absolutely honest business attitude,
we quote as lowest as possible for any customer, and discount can be given according to quantity",
if you like bargain and factory price is not low enough as you think, just don't waste your time.
Please trust the quotation we would give you, it is professional one.
If you kindly send e-mail to our e-mail box, we will appreciate very much. And any information will get the feedback within 48hours .
My Skype: Huahongmachine10