Auotmatic Coin/card operated car wash self service station/ self service water pressure drain cleaner car wash machine
Feature:water pressure drain cleaner
1) Flexible charging methods.Users can adjust itself according to the time charges or fees by water flow.Can be adjusted according to the actual situation around himself
2) Foam and water wax self-service car washing equipment.Switching flexible,to meet the different needs.
3) 24 hours a day, seven days a week; microcomputer security, the system is guaranteed; whole intelligent design, more intimate, more satisfied!
4) Support a variety of coins,Comparison type recognizer with high safety, don't eat counterfeit money,cast coin's smooth degree and recognition accuracy are very high , can identify the counterfeit money, high sensitivity; Improved machine the coin couldn't get in the machine when the water out of supply ,make machine more secure !
Specification:Auotmatic Coin/card operated car wash self service station/ self service water pressure drain cleaner
| | | | |
| --- | --- | --- | --- |
| Model: | VTS-1.0 | Cleaning method: | High pressure water pumps |
| Charging standard: | Adjustable | Foam / water wax: | Automatic blending |
| Work: | Unattended | Consumption of water: | 20-25L per car |
| Voltage: | AC 220V | Internal electric control: | < 12V |
| Max power: | 1.6KW | Standby Power: | <10w |
| Materials: | 1.5mm steel spraying plastics | Working temperature: | -30°C-60°C |
| Working humidity: | < 90% | Hosepipe length: | 15m |
| Size: | 600*900*1700MM | Weight: | 180kg |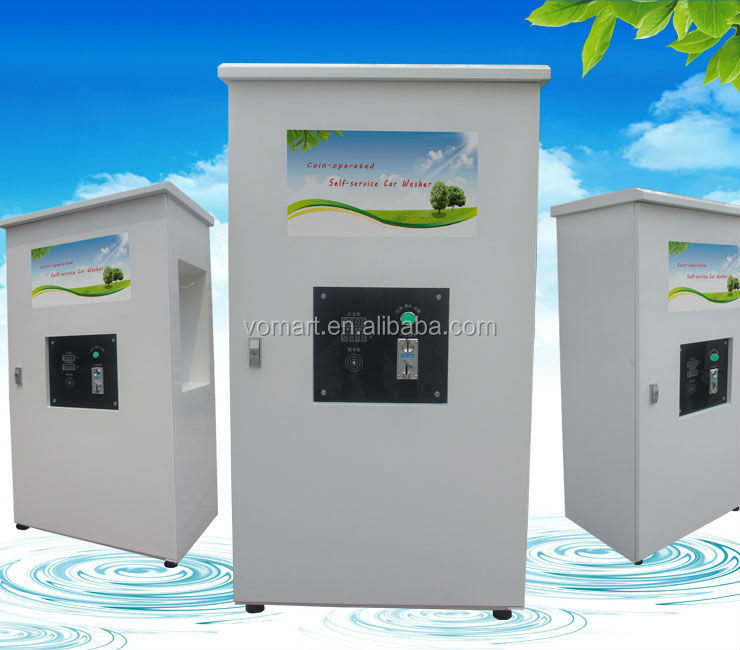 Using and Operation:water pressure drain cleaner
1) Coin , IC card: can cast coins, or brush stored value cards on IC card area, then the amount display area will shows the amount of inputs or the remaining sum inside card; If the water out of supply ,the coin couldn't get in the machine.
2) Begin to wash the car:Rotate the function knob to the needed washing function of the position, open the spray gun, the pump starts to work, wash car's surface; Close the gun, the pump automatic stop, do not produce cost. Factory Settings swipe withholding 5 RMB, about 25L water, swipe again ,the balance that not consumption automatically returns to the IC cards. Need different functional can rotate , adjust knob, quick and easy.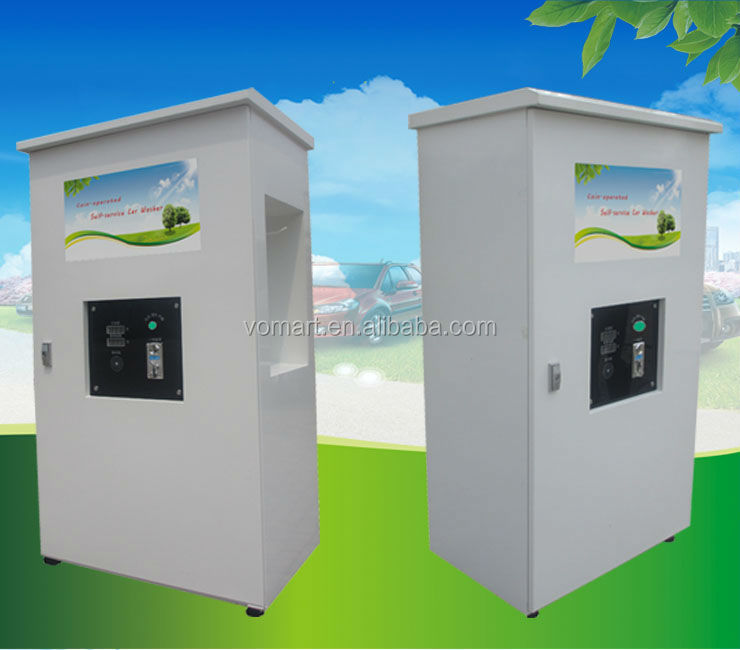 Chassis shell:Auotmatic Coin/card operated car wash self service station/ self service water pressure drain cleaner
Car washer from inside to outside all use 1.5 mm thick coating steel plate for production, more safe, sturdy.If you don't know difference between coating and paint, you can see community self help sale water machine after using a year on side of the road ,will understand that ,the paint material machine ,after a year ,will be scratched or become rusty worse off.Even coating machine,the cost increased a lot, but for high quality ,we will choose it and have no hesitation whatsoever.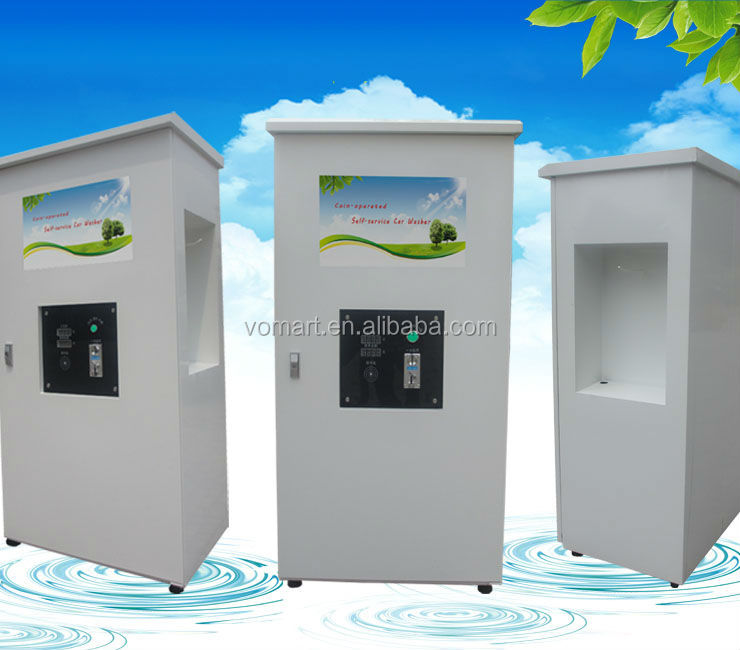 Application and Function:water pressure drain cleaner
1) Portable carwasher easy to carry with, washing car clean without hurting the car body or abrasion to cars;
2) Mobile carwash clean cars with car safe in short time.
3) Multifunctional with watering plants and cleaning cars, glass, etc.
4) Automatic carwash machine clean cars with rotating brushes at top and two sides.
5) Hign pressure car wash washing cars without touch the cars or buses.
6) Auto car wash could be used for carwash shop, oil station or bus company.
7) All kinds of dust or dirty things could be cleaned easily without hurting car body.
8) Suitable for wash kinds of cars, buses, all kinds of vihecles.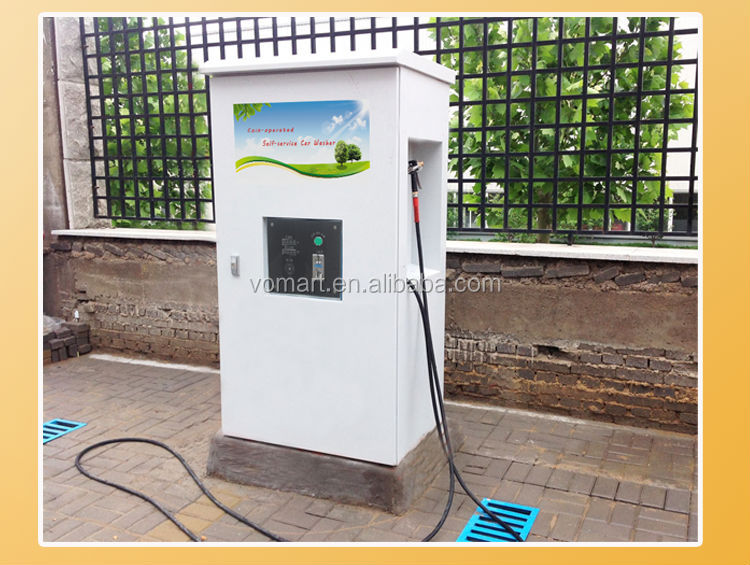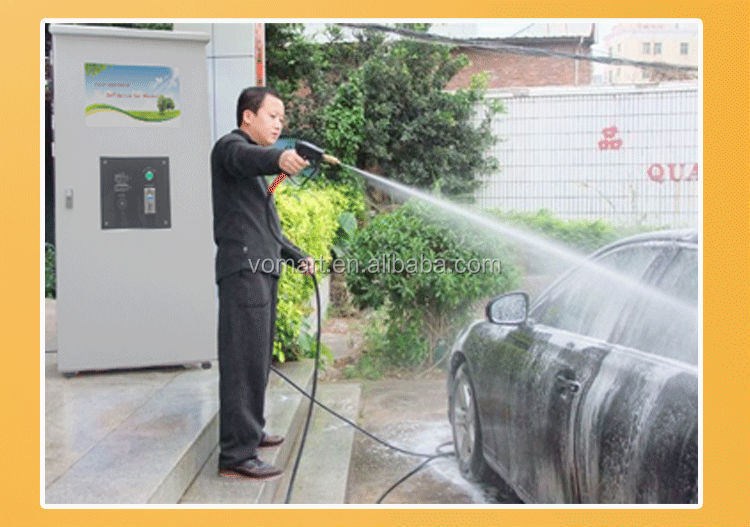 Auotmatic Coin/card operated car wash self service station/ self service water pressure drain cleaner