Wholesale DIY Wall Stickers For Home Decor
Item Name

Wall Sticker - Wholesale DIY Wall Stickers For Home Decor

Material

PVC, eco friendly and non-toxic

Feature

1) Colorful and fashionable

2) Different designs and specifications are available

3) High quality, competitive price

4) Self-adhesive and easy to stick to anywhere, such as walls, windows

5) Safe and non-toxic

Design

Various shape, design and size are available.

Subject
Modern
APPLICATION
Wall decals are the easiest and quickest way to transform a room. The 100% vinyl decals can be repositioned and removed over and over again without damaging walls or surfaces. Simply peel and stick. They work on any smooth, dry and clean surface, including walls, mirrors, refrigerators, laptop covers, tiles, glass, lockers, furniture, accessories, even automotive surfaces and more.

Decoration: Home/Wall/Window/Car/Motor/Mirror/Closet/
Fashionalbe Wholesale Romantic Flower Wall Decal
1. Design / Structure / Detailed Pictures
2. Factory View or Certification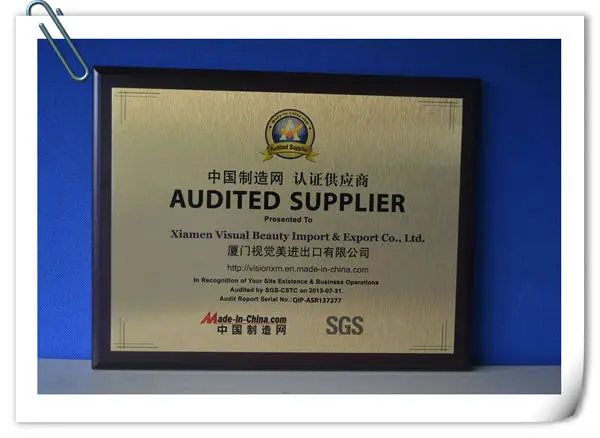 FAQ
3.FAQ
GENERAL QUESTIONS

Q: What are Wall Decals?
A: Wall Decals are adhesive wall "stickers" specifically made for walls and other interior surface. They are made from solid color material that is laser cut (not printed) into shapes. Since they are made of solid color they are also great for use on windows or other glass surfaces.

The finish of the decals is matte, not shiny, so they do not look like stickers. Because the vinyl is quite thin it appears very smooth and makes the edges, and any overlapping, almost invisible. The final appearance of the decal takes on a hand painted look.

Q: Are they stickers?
A: Yes, wall decals are basically stickers that are specifically made for walls and other interior surfaces. The adhesive used is engineered to stay on the decal, and not transfer to the wall. So they are safe to use on your home surfaces without worry about stickiness left behind.

Q: Are they wallpaper?
A: No! Wall decals are not wallpaper. Wallpaper can be really beautiful but is notorious for its difficulty in application and removal.

Q: Are wall decals removable?
A: Wall decals are completely removable, simply peel them off .

Q: What are they made of?
A: These graphics are laser cut shapes made of adhesive vinyl material, not paper or wallpaper. So there is no risk of the product leaving behind pieces due to improper removal or being too sticky like other products.

Q: Do they look like stickers?
A: No. Wall decals do not look like stickers, beginning with the fact that they are not shiny, but have a matte finish that allows them to blend in with the look of your walls/surfaces, and with your decor.


This material is also very thin and flexible, so it lays beautifully on surfaces for a smooth look. Even with slightly textured wall, this thinness lays on the texture so well, that it allows for a realistic look as if it were painted on.


USAGE & APPLICATION

Q: Can they be used in bathrooms?
A: Yes! Wall decals work on many bathroom surfaces, including walls, tiles, mirrors, and even shower curtains. Just be sure that the surface is clean first, and that after application, you allow decals to form a secure bond with the surface before you steam up the bathroom (minimum 2 hours–maximum 48 hours). This is only necessary when applying decal to porous surfaces, like walls, and material. Please see "Tips and Tricks", before beginning.

Q: Can the decals be used on knock-down, orange peel or other textured surfaces?
A: Wall decal vinyl is very thin and smoothes over most surfaces easily. However, every surface and texture is different and some surfaces are simply too textured to allow for proper adherence. Please contact us for more information.

Q: Can the decals be used outdoors?
A: The decals themselves will hold up outdoors but the adhesive will not on porous surfaces. This would allow moisture to get underneath and the graphic will not stay. But they stick great to non porous surfaces like metal, glass, and hard plastic.


COLORS


Q: How can I know the exact color of decal that I will get?
A: Computer monitors are not accurate representations of color. To help you make this decision, we offer samples for you to purchase. If you are interested in this, please contact us via email.
4. FAQ With Best Service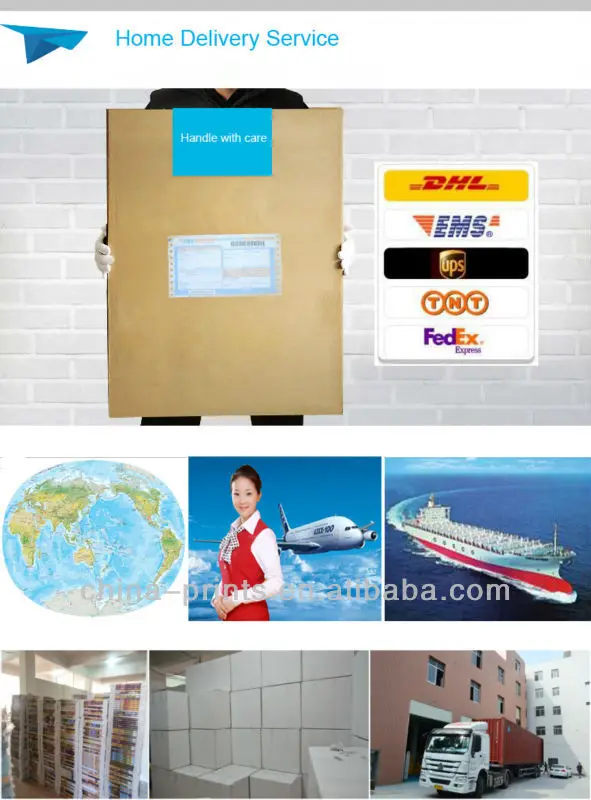 Payment Terms: L/C,T/T.We can accept Escrow,Paypal
Packing Detail: 1pcs /opp bag and then roll with tube or in accordance to your requirements.
Guaranteed to customers:
1) Your design concept will be safe with us.
2) All Material we use is of high quality.
3) High quality and attractive styles product only.
4) We seriously check every items before shippment.
5) Best service, most reasonable price and sincerity for customers
Feedback: Customer satisfaction is very important to us. If you are satisfied with the items you ordered, please leave feedback. If you are not satisfied with the items you ordered, please contact us before leaving negative feedback. We can work together to resolve any dispute.
Tips:
If your company is interested in any of our product, or you have a specific requirement for any of our items, please do not hesitate to contact us.
Pls visit to our website:www.chinaprints.cn for more information.