Gold-plated :2U-2.5U
Plug size: 4.5mm
Current: 65A-120A
Weight: 13.5g
Temperature : -30°C--240 °C
Max. Wire Connection: 8AWG
1. Arch shape and groves design
2. 4.5mm gold plated banana plug
Just like the famous XT60 connectors only bigger!

These high quality high current RC connector plugs are perfect for any large RC vehicle.
Included is 25cm of black and 25cm of red high quality 6mm heatshrink.

Excellent EC5 Bullet connector replacements.

Made from high-temp Nylon and gold plated spring connectors, both included in the injection mould at the time when forming the connector. The XT90 ensures a solid high-amp connection, perfect for applications up to and beyond 90A constant. The XT90 offers a tight fit, ensuring a solid connection for minimal resistance. This means that more power gets from your pack to your power system when compared to other plugs currently on the market. Don't starve your high-amp power system, switch to XT90 connectors today.
XT90
Feature 1:
(1)the arch shape of the plug make welding much easier
(2) the grooves can perfectly prevent the heat shrink from moving
Feature 2:
(1) Perfectly fit your finger, feels more comfortable when insert and pull out the plugs.
(2) Look like a happy face, coincide with the pursuit of hobby fun, happy life.
(1)The golden plugs are embedded all-roundly in the housing.
2)This can insure you high standard of stability and safety.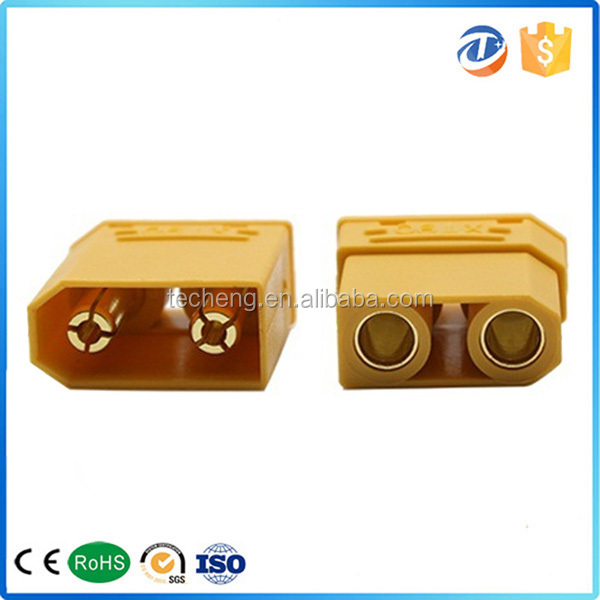 You May also like..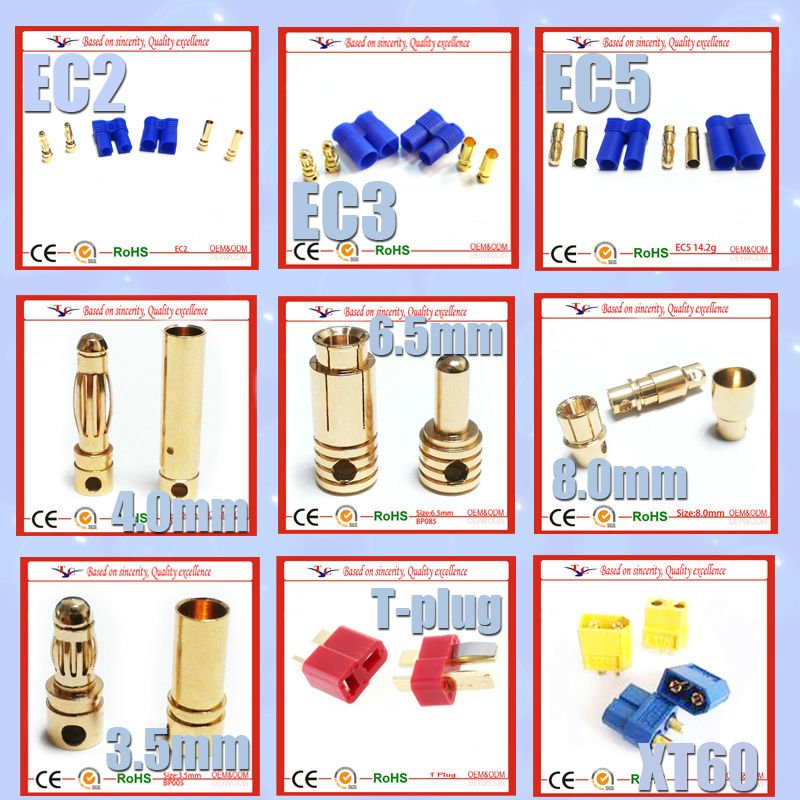 View various kinds of banana plug
Notice:
1.48 hours heat treatment Passed , the nine blades beryllium copper shrapnel more durable
2.Female perfect chamfer design make more easier docking and more beautiful
3.48-hours salt spray corrosion machine detection passed
4.Strict control of the gold-plated(nickel-plated) coupler
5.magnifying glass amplification after gold-plated still smooth,the surface without burr
6.Secondary element detection control product quality
7.Tail round hole design more easier welding
8.The Tail unique groove design make the plastic more tightening