Our factory is a professional extrusion manufacturer,we can do various customized plastic profile,data strip,tube,seal strip and other extrusion product.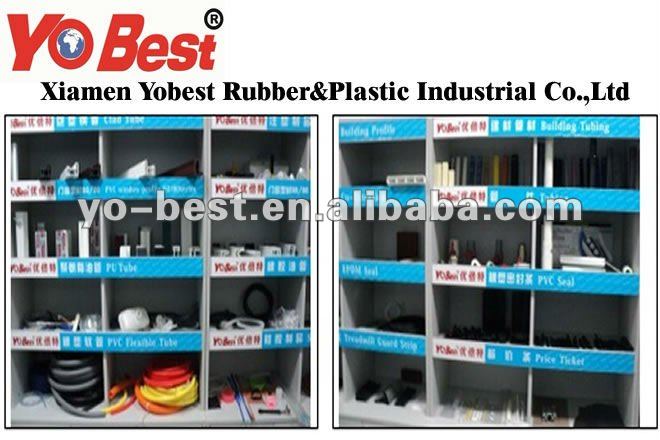 Product Attributes
1

Product

Profile

Seal strip

Tube/Pipe

2

Material

Plastic: PVC CAB CAP PE PU ABS PP PEX EVA PC PSAS HIPS POM TPR TPV and so on

Rubber: EPDM Silicone NBR NR IR IIR ACM FPM FLS SI CSM KF AC SBR ECO CS CR and so on

3

Craft

Extrusion/co-extrusion/Foam co-extrusion

4

Used

Building,Window,door,Boat,Industry,Food,Decorate,Garden,Electricity and so on

5

Color

White,black,blue,clear and so on

6

Advantage

1.Good weather resistance.
2.Aging and UV resistance.
3.Abrasion resistance.
4.Environmental-friendly
5.Easy-to-operate,easy-to-clean

1.Good Weather resistant
2.Good Fire and Water resistance
3.Sound and heat insulation
4.Strong wind resistance
5.Good tightness.
6.Aging and UV resistance.

Plastic tube:
1.Temperature: - 15°C - + 70°C
2.Working pressure: 2 Bar – 8 Bar
3.Sizes, I.D: 25 mm – 100 mm
Silicone tube:
1.Temperature: - 60°C - + 800°C
2..Working pressure: 2 Bar – 100Bar
3.Can used 20 years

7

Standard

ISO9001:2008

RoHS

SGS

UL

8

Payment term

L/C,T/T.

9

OEM & ODM orders are welcome.