Detailed description:
- Applicable for ll kinds of outdoor pipes of Φ50-200mm.
- The choice type of multifunction, heavy duty type, the main machine and soft shafts have walking wheels. One man is capable of doing complex pipe cleaning jobs easily.
- Special drill suspenders are easy to maintain and use.
- Using sectional helical flexible shafts of Φ30mm, pipes of Φ50-200mm in diameter can be cleaned, the soft shafts can be lengthened at will.
- Press the clutch, the rotating speed is up to 700 rpm, and the soft shaft stops when the handle is released.
- Input Power: 1100w.
- Rated voltage:220V, 110Voptional, frequency of 50Hz, 60Hz optional.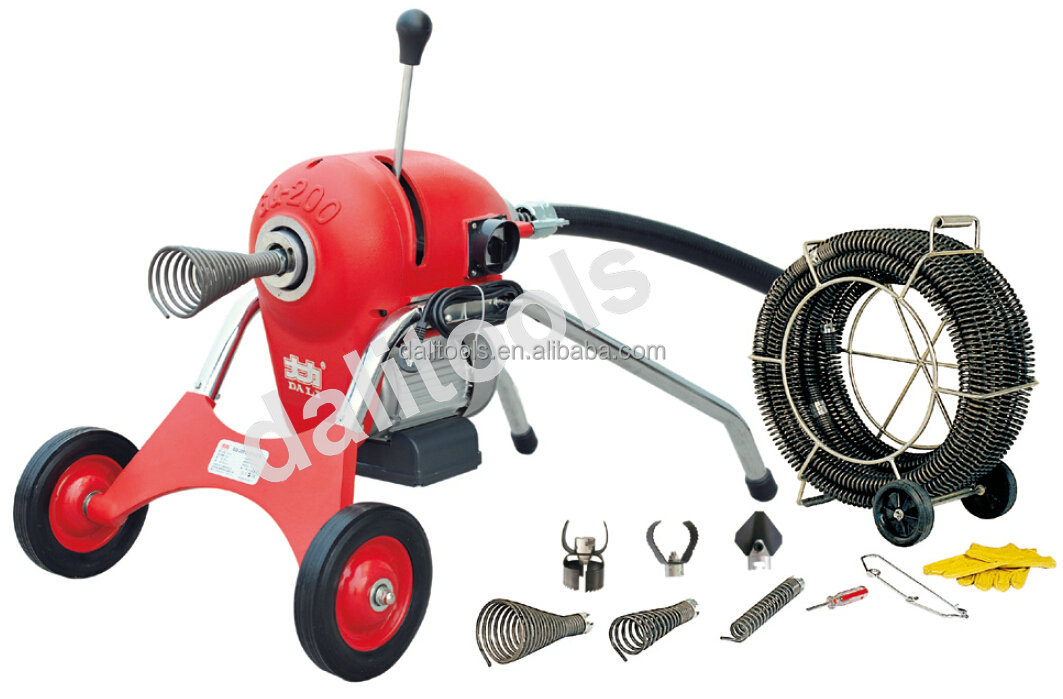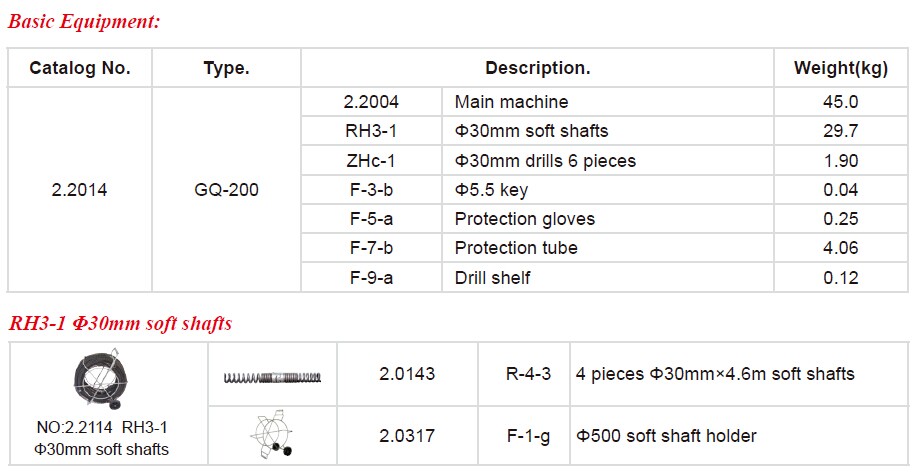 The DALI drain cleaner series are applicable to removal of various blockages of pipelines. The series adopt flexible shafts,the combination of high-speed rotating system and manual propelling or automatic feeding system to drive the drill to remove effectively various debris,greases,roots,wastes and chemical deposits etc.stuck on pipeline wlls.