Acrylic Nail Polish Wall Rack Holds 36 Bottles Description
We are an acrylic manufacturer with own factory, we can customize Acrylic Nail Polish Wall Rack Holds 36 Bottles according to your design and size requirement.
We have different style of Display Racks for you choose:empty nail polish bottle,custom nail polish bottle,clear nail polish bottles,empty glass nail polish bottles,custom made nail polish bottle,cat shape nail polish bottle,acrylic pet bottles,empty uv gel nail polish bottle,double wall glass bottle,double wall tea glass bottle,water dispenser bottle rack,wine bottle wall clock,bottle wine rack tree,unique wall mounted bottle opener,metal personalized wall mounted bottle opener,1411 bottle,brass bottle opener wall mounting,ceramic wine bottle holder rack,skull bottle opener wall mount,pharmaceutical plastic bottle,.
1. Our design team is able to design your Display Racks according to your requirements.
2. Thickness of acrylic box: 2mm, 3mm, 4mm, 5mm, 8mm, or customized thickness as required.
3. Material of acrylic box: high quality acrylic/ plexiglass/ lucite/ perspex/plastic.
4. Sample of Display Racks is available, please don't hesitate to send us your artwork, it can be done within 5 working days.
5. Our Acrylic Nail Polish Wall Rack Holds 36 Bottles can be widely used for retail store, shopping mall, trade show, exhibition, wedding,home decor, etc.
Acrylic Nail Polish Wall Rack Holds 36 Bottles
1) Size: we make it according to your size requirements
2) Material:High quality acrylic
3) Color:different color for choosing
4) Your special design is welcomed
5) logos can be silk-screened or engraved
6) OEM Service offered
7) SGS certification supplier

If you are interested, pls contact me for details. Attn: Hilary
The Same Category Products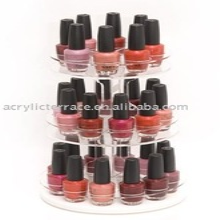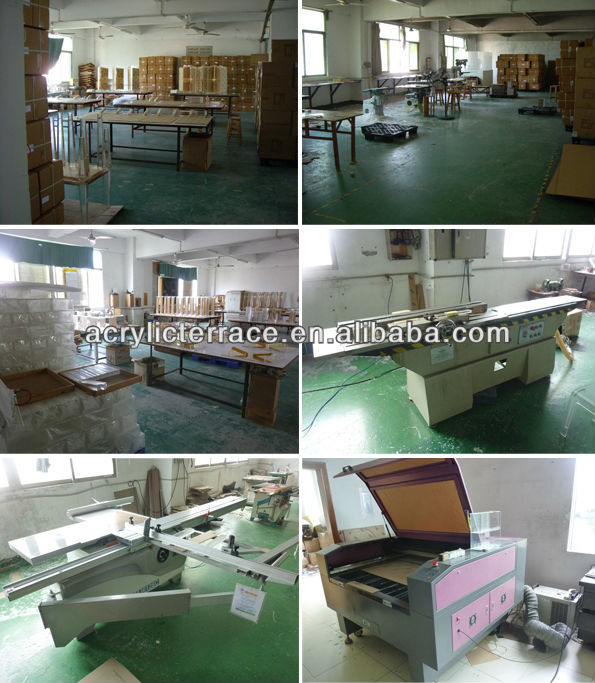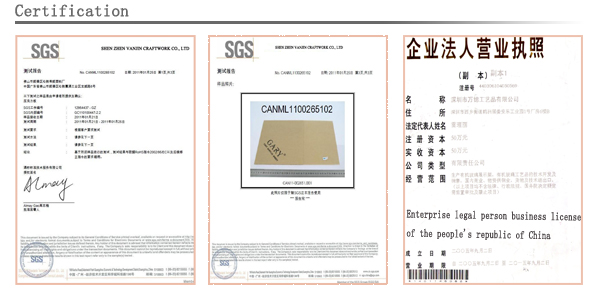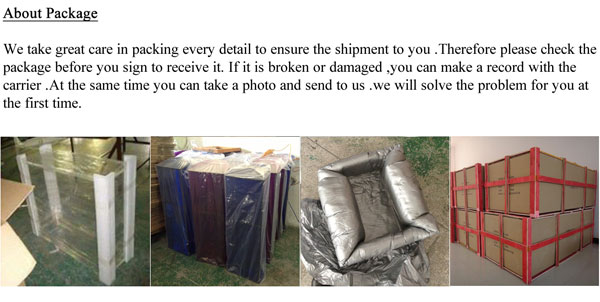 Color swatch for our acrylic display products
We accept OEM/ODM, and are able to custom make according to your designs,quantities, and measurements,and also can provide silkscreen, sticker,barcode and painting service etc.
We can provide samples as your request with sample fee prepaid. It usually takes 3-5 business days to make one all-acrylic sample; and if the sample is made of a combination of acrylic and wood or metal , it usually takes 7-10 days , if you need it urgently , pls contact us, we will try to prior your sample order.
We have been producing acrylic products for 12 years, and have plentiful experience in packing and transportation.We guarantee all products will be in 100% good condition to arrive your destination port by sea.If there is a damage, our company will replace all the damaged units for sure. If your goods need domestic retail or e-line shopping, pls discuss with us for working out an safe package suitable for inland dispatch.
About production lead time
For small orders (less than USD10000), It takes about 25-30 days ; for a full container order , it takes about 35-40 days.
For reducing courier cost, we suggest all customers choose courier cost prepaid instead of collect. As per our experience, all collected courier cost in overseas is much higher than the cost prepaid in China, We have such bad experience before: One US customers wanted to ship 160kgs goods by UPS , we quoted him prepaid courier cost is USD800 . but he offered us his UPS account and insisted do freight collect , then, he got the goods,but UPS ask him to pay USD4150 (UPS official price) for the courier cost , my customer rejected to pay it,which means we have to sustain the huge amount instead. Because UPS state: if the receiver refuse to pay for the freight , the sender is liable for the payment.Since that, we DO NOT accept freight collect when the shipping cost is over USD200 unless your company can entrust the courier come to pick up the package from our factory
About sea shipment for 10-18CBM goods
When the volume of one shipment is between 1018 CBM and not enough for loading a 20ft container, we would like to suggest the customer firstly check the de- vanning it might be very high in some area. Our company may collect a higher FOB cost from buyer accordingly , because some forwarder agency nominated by buyers always charge shipper very high CFS charge and other local charges here, most of time , we have to pay additional USD400 or more to dominated forwarders as FOB fee. For example, we have to pay RMB175/CBM CFS fee sometimes.
About our customer service
Please check the goods when it arrived. If there are some mistakes or damages , pls take pictures and contact our sales right away, we will give you a satisfactory solution. we successfully solved these matters in the past 9 years . So far, we have good relations with more than 10 acrylic products wholesalers in North America, and 3 in South America, 3 in Europe. we hope in the near future , we could have a win-win cooperation with more and more importers , wholesalers , distributers and agencies all over the world .