China Audio equalizer pa audio signal processor equipment

equalizer, high quality and good price!
speaker processor, stereo equalizer, signal processor,audio equipment, pa equipment.
1. 2x31 bands, 1/3 Oct. Perfect characteristic and high S/N
2. All made by SMT (surface mounting technology)
3. Dual 4-segment LED level indicators
4. EQ/ Bypass switchable
5. Aluminum alloy panel
6. 40Hz Low frequency cut
1. Structure: Double 31bands
2. Freq Response: 20Hz-20 KHz,+0/-0.5dB
3. Constant-Q gain: ±12 dB
4. Low-frequency cut filter: 12 dB/oct @ 50, Switch on/off
5. Work level: -10 dBu+4 dBu
6. Input impedance: balanced: 40K ohm, unbalanced: 20K ohm
7. Max input level: +21 dBu
8. Input level gain: -12 dB+12 dBu
9. Output impedance: balanced: 102K ohm, unbalanced: 51K ohm
10. Output level display: LED,-10dB, 0dB, +10dB and +17dB
11. THD: 0.03% @ 1KHz
12. S/N: (Ref 0.775V) 95dB
13. Switch: In/Out and Fitler(FET)
14. Mains: AC 220V-240V/50 -60Hz
15. Dimensions HWD(mm): 90x482x120
16. Shipping HWD(mm): 110x525x245/0.014CBM
17. NW/GW(Kg): 3.1/3.9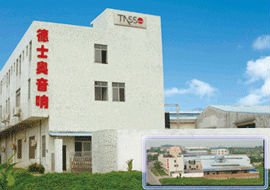 1. High quality and good price!
2. Loudspeaker, power amplifier,column array speaker system and line array
pa system are our strong points
3. Selling to 110 countries and regions
4. Most are CE and RoHS certified.
Loudspeaker, power amplifier, column array speaker system ,line array system,concert sound system,and are our main professional audio products. Our product ranges include also Karaoke system, switching power amplifier, digital power amplifier, mixing console, microphone, flight cases, audio cable, speaker cable and PA system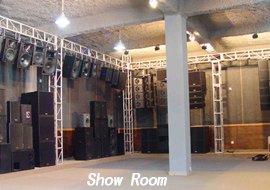 TASSO Audio Manufactory specializes in research, developing, manufacturing, sales and technical services in pro audio products. Over 15 years of technical experience of our engineers is the foremost guarantee to all of our operation.
Nearly 150 electro-acoustic professionals and staffs are working for the company dedicatedly and energetically. Insistent training with serious, systematic and sophisticated QA concept to our staffs have built up solid foundation to our quality as well as to our success in the industry. TASSO implements a 5M and 6S QA Optimum System in our management. We have the world top-ranking DAAS, EASE, SMART LIVE, INT, America AP amplifier tester and other professional test equipment. Most of our products have already been approved by SGS for CE & RoHs certification, China CCC certification.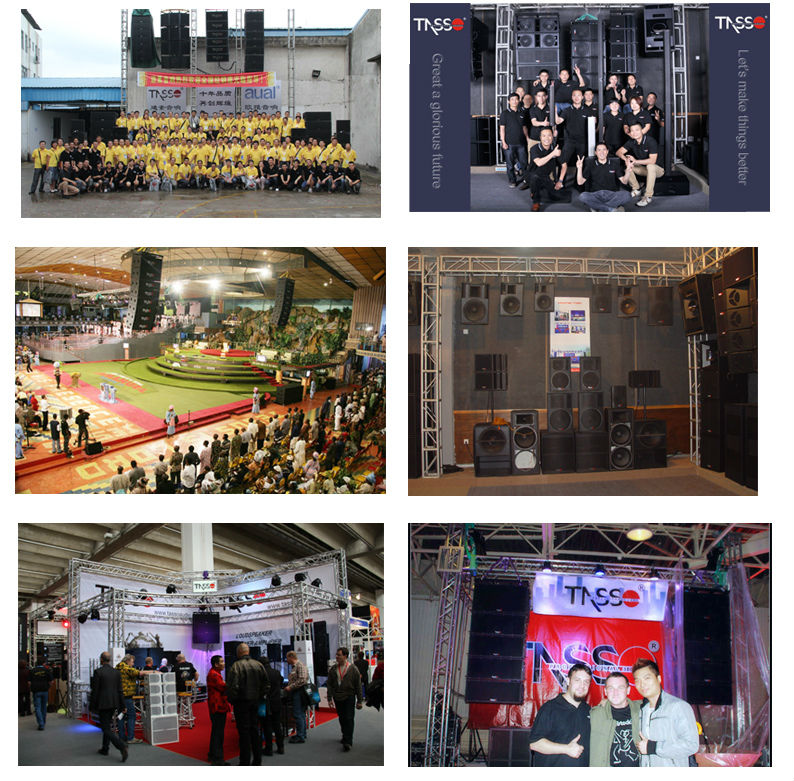 TASSO company and products pro-view:
To get the best goods with least money is an eternal yearn for a user while to achieve it is just TASSO's target. Bearing this in mind, our aim is always to "good value for money" products to our customers.And, continuous researching and developing ensure that our products can meet the most demanding needs of our customers. Our products have been selling to over 100 countries and regions and it is now well and widely recognized. Rapid growth of our export market is the best attestation. OEM production is another proportion of our growing business.
"Quality,customer foremost and to be excelsior" is our mission. Hand in Hand cooperation and Heart to Heart service is our target.
Some main products as follows:
TASSO applies B&C, Celestion, RCF, Eighteen Sound, BMS and so on in some of its products. We learn from EAW, JBL, Martin Audio, Turbosound, RCF, BOSE, DAS, NEXO, MC2, CROWN, CREST AUDIO, Lab.gruppen, Powersoft, XTA, Pioneer, Soundcraft, Allen & Heath, etc, to provide more attractive & competitive products to our valuable customers.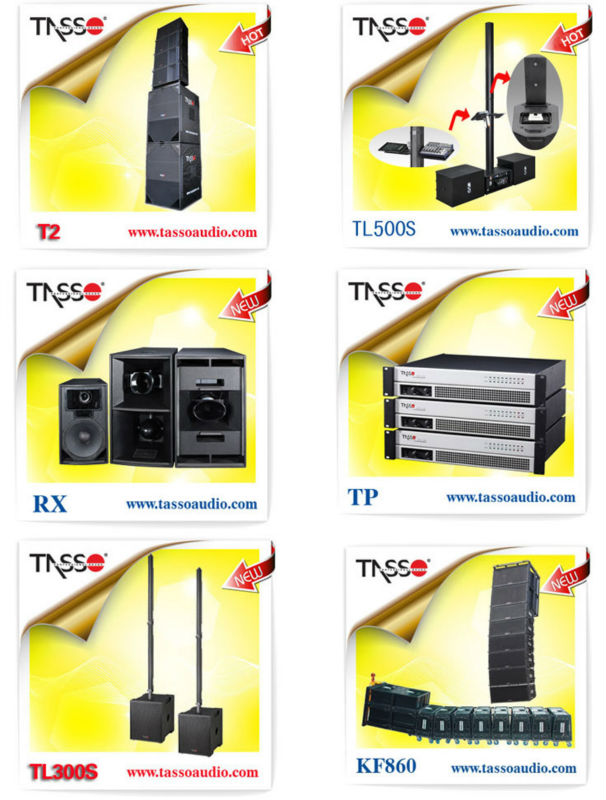 TASSO product Certificates: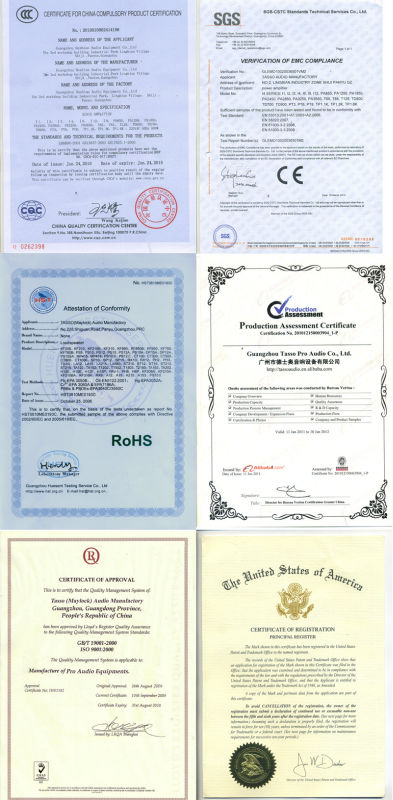 Some projects photos all over the world:
TASSO in the Pro Sound exhibition all over the world:
Frankfurt Music Messe Pro Light + Sound, Anaheim NAMM Show, Jakarta JIExpo Pro Light + Sound, Music Moscow, PALME Bangkok, PALME Dubai, Beijing PALM Show, Music China Shanghai and other trade fairs provide us opportunities for face-to-face communication with customers. Alibaba, Google, Made-in-china, Global Sources, Baidu and other network promotion are the way to achieve the customers.
Other HOT SALE products: