Description:
Acetic Aquarium Silicone Sealant OLV768 is one-component, acetoxy cure, high quality silicone sealant designed for big glass and other general purpose glazing and waterproofing application. It has high tensile strength and good elasticity, excellent weatherability, stability,waterproof and good adhesion to most construction materials without a primer.
Main purposes:
1. Big panel glass seal;
2. Skylights, canopies and general glazing;
3. Aquarium and general decorative usages;
4. Many other industry applications.
Characteristics:
1. It is RTV-1, acetoxy, curing at room temperature, high intensity, medium modulus, fast curing, high intensity and good elasticity, optimum adhesion to glass;
2. Excellent weathering resistance and durability;
3. Other building construction applications.
4. Shelf life: 12 months if keep sealing, and stored below 270C in cool, dry place after the date of production.
5. Standard: A G 25HM GB/T 14683-2003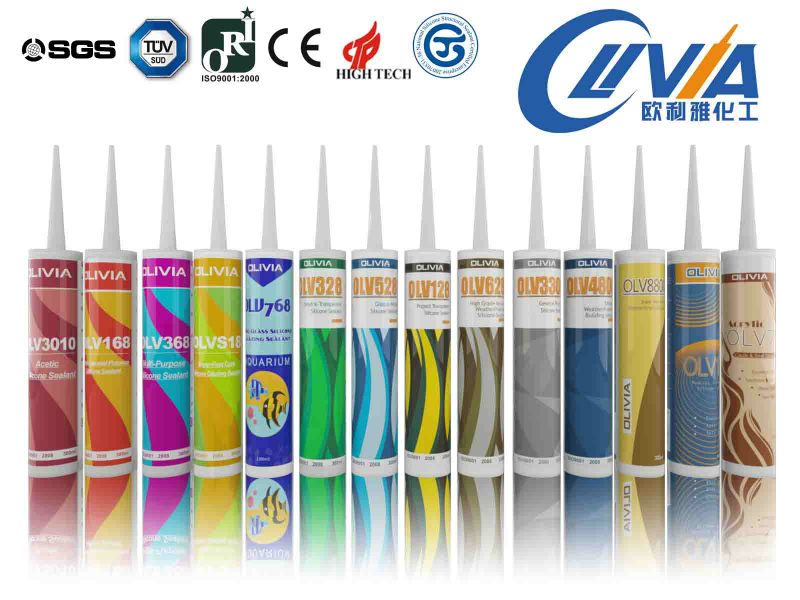 Technology data:
The following data of Big Glass Silicone Sealant / Aquarium Silicone Sealant are only for reference purpose, not intended for use in preparing specification.
Aquarium Sealant OLV768

Performance

Standard

Measured Value

Testing Method

Test at 50±5% RH and temperature 23±20C:

Density (g/cm3)

±0.1

1.01

GB/T 13477

Tack-Free Time (min)

≤180

9

GB/T 13477

Extrusion (ml/min)

≥80

1000

GB/T 13477

Tensile Modulus (Mpa)

230C

0.4

0.49

GB/T 13477

200C

or 0.6

/

Slumpability (mm) vertical

not change shape

not change shape

GB/T 13477

Slumpability (mm) horizontal

≤3

0

GB/T 13477

Curing Speed (mm/d)

2

5

/

As Cured -After 21 days at 50±5% RH and temperature 23±20C:

Hardness (Shore A)

20~60

40

GB/T 531

Tensile Strength under Standard Conditions (Mpa)

/

0.63

GB/T 13477

Elongation of Rupture (%)

/

100.06

GB/T 13477

Movement Capability (%)

25

25

GB/T 13477

Storage

12 months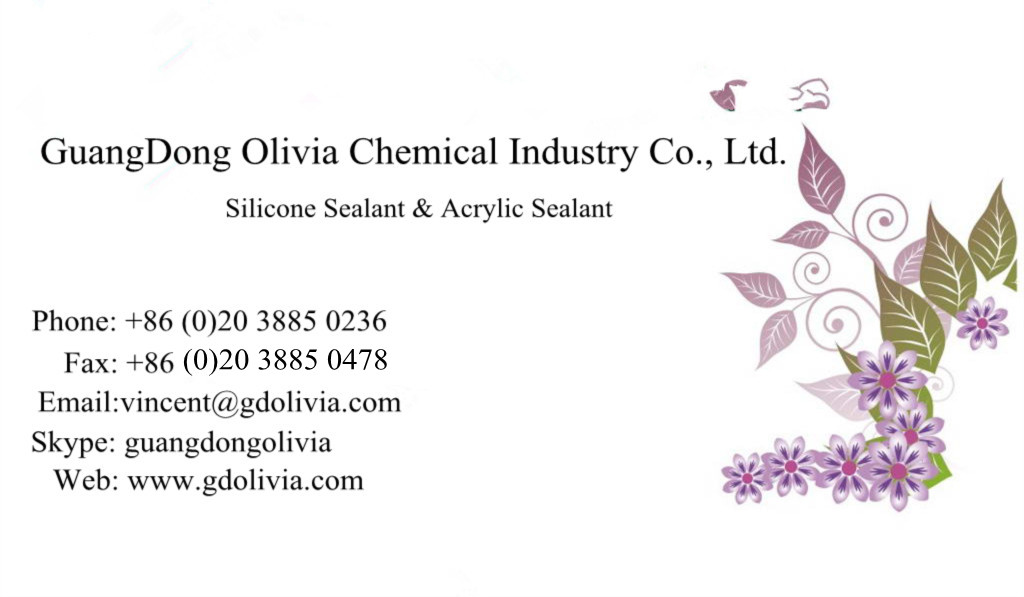 Factory Photos:



Certificates: