CUSTOM COACH JACKETS:
Our Coac Jacket Made From The FInest Quality Materials Of Polyeser And Nylon.
Shell Material:
Waterproof / Windproof 100% Polyester or 100% Nylon.
Linings:
In Lining We Will Provide You Different Options:
100% Nylon Linings / 100% Polyester Linings / 100% Cotton Jersey Linings / 80-20 Cotton Polyester Linings / 50-50 Cotton Polyester Linings/ 100% Polyester Polar Fleece Linings / 100% Satin Polyester Lining In different colors available.
Including Front Button Clouser With Matched Snaps / 2 Pockets on Front & Draw Strip At the Bottom Around The Jacket.
Some Of Our Recent Made Jackets: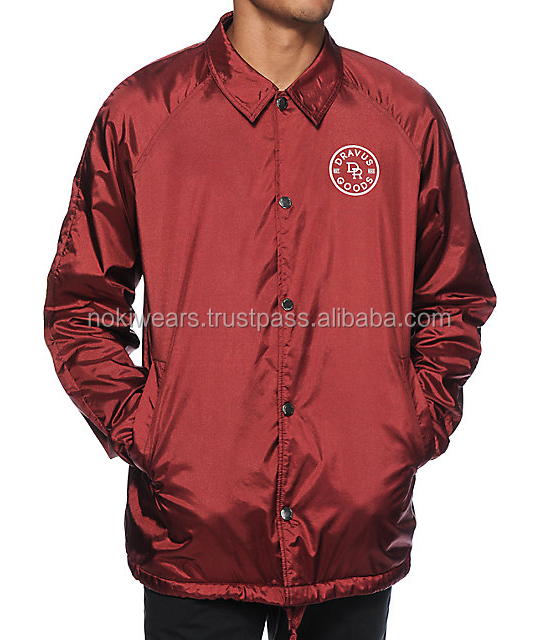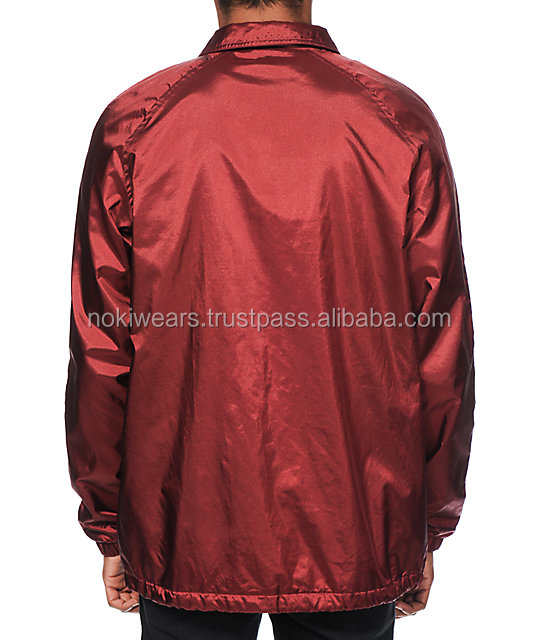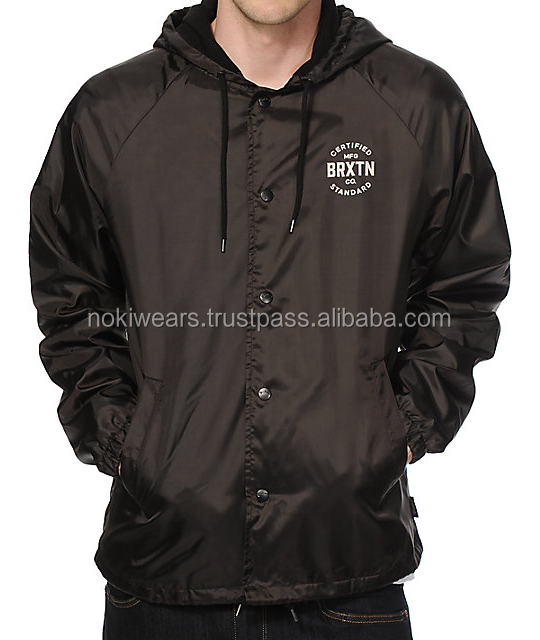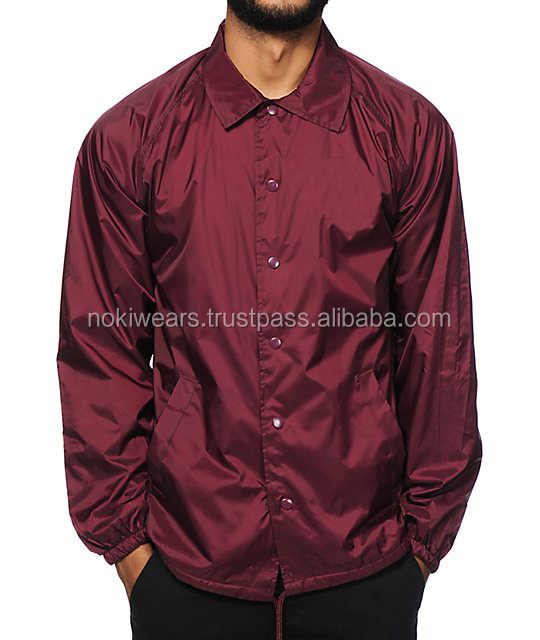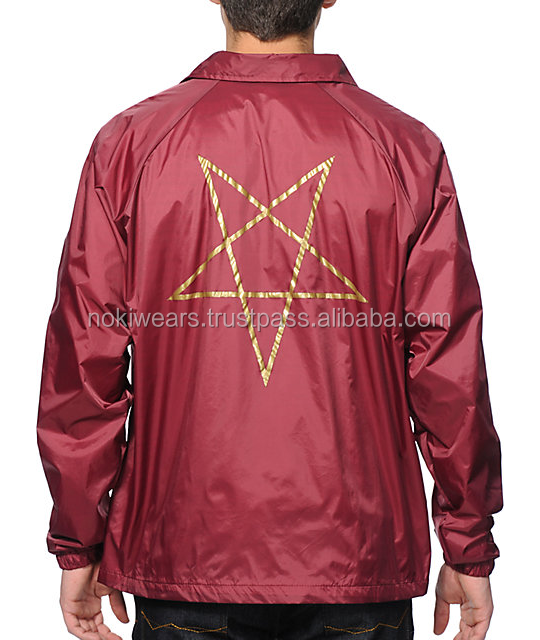 CAMO DESIGN COACH JACKETS:
SUBLIMATION COACH JACKETS :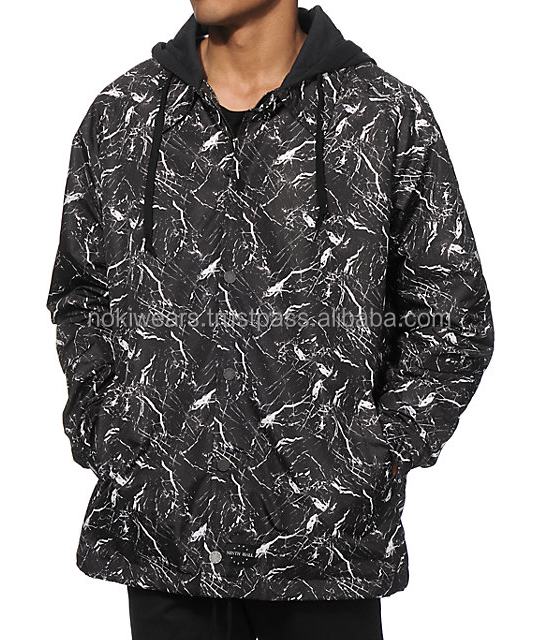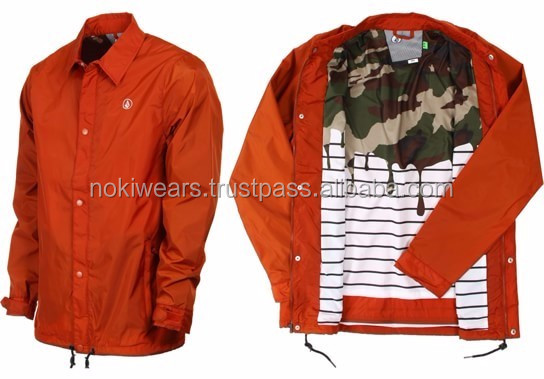 EMRIODERY COACH JACKETS :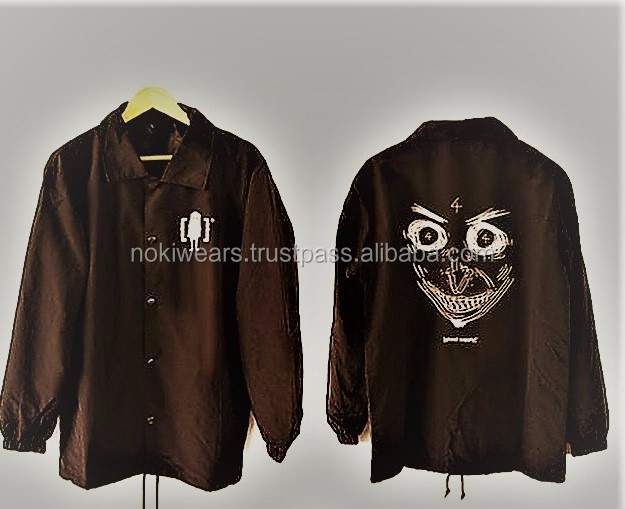 7 working days for samples producing time and 3 days for DHL or FedEx transit time.
Order production time:
Maximum 3 Weeks For production for upto 100 - Pieces Order.
50 to 100 - Pieces 2 weeks.
2 Weeks for Under 50-Pieces Order.
Payment:
Paypal, Credit Card, Bank Transfer T/T, Western Union, Moneygram Etc.
Paypal Payments Acceptable For Samples and bulk Productions orders and PayPal fee will be PAID by Customers.
Return/Refund Policy:
Free replacement on manufactruing defect.

Noki-Wears
Noki-Wears is a well established name in Sialkot – the world famous industrial district of Pakistan. We own a well equipped, well organized, state-of-the-art manufacturing facility that is capable of manufacturing a truly wide and diverse range of sports apparel and accessories.
Thanks to our extensive experience, most modern manufacturing technologies and a team of highly skilled and qualified workmen, we are quite capable of maintaining the word class quality of our products at the most competitive prices. We have a good number of regular, loyal customers around the world who are happily staying with us for the quality of our products, competitive prices and firm delivery commitments.
We do private label manufacturing to our customers specific needs. For this, we precisely work on our customers specifications for materials, designs and sizes and produce a perfect product to the customers desired standards.
So, when working with Noki-Wears, rest assured that you have a reliable and efficient manufacturing organization at your back. We will never let you down in any case.
The designs displayed on our website are only a brief representation of our huge product range. Our manufacturing facilities are fully equipped and capable of producing any kind and design of sports apparel and accessories.
More importantly, we can do private label manufacturing to meet your specific needs. So, if you have your own product already developed and simply need to locate the right manufacturer, Noki-Wears is your right choice.
Noki-Wears is also your right choice if you are tired of supply delays and inconsistent product quality. All you need to do is just give us a try and you will never look back.
Contact Us for More Information Regarding Prices / Designs / Shipping / Payment Terms ETC.
Company: Noki-Wears
Address: BERG Wazirabad Road Sialkot 51310 Punjab Pakistan
Cell: +92-311-7400-707
Skype: noki.wears
Website: www.noki-wears.com
Noki-Wears
Will Be Your Right Choice: