Japanese and traditional japanese pottery with easy to use made in Japan
Japanese tradition and the skills of artisans
We offer all of the tableware that is used for Japanese cuisine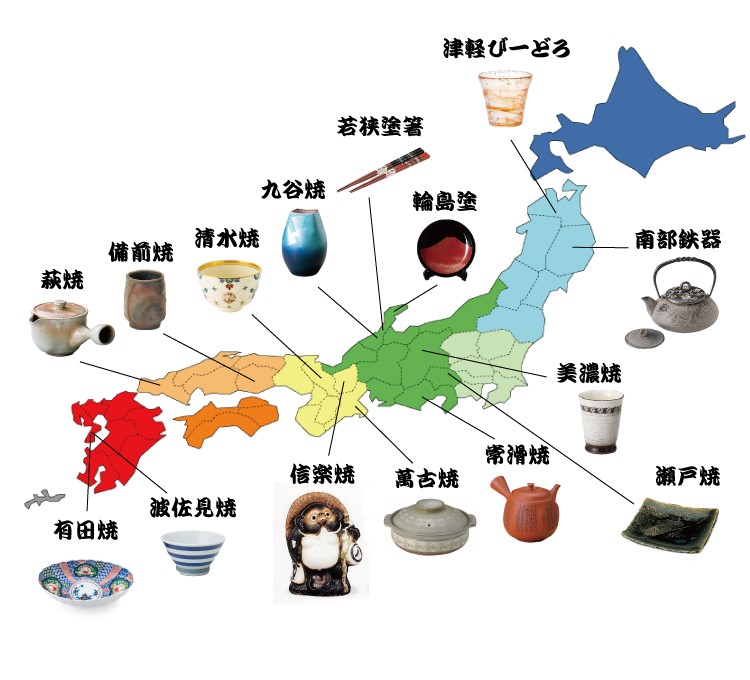 We provide Great Japanese Dishes, as created through the skills of artisans and the traditions that have been passed down in all parts of Japan.
We bring to the world the diverse range of Japanese tableware that adorns Japanese cuisine, which itself is born out of the blessings of Japan's four seasons.
What kind of tableware do you like?
Porcelain
| | |
| --- | --- |
| | Semi-translucent, with virtually no absorbency. The hardest of all ceramics, producing a metallic sound when tapped lightly. Potter's clay, with feldspar as its main component, is used for these pieces. They are fired to a temperature of about 1,300 degrees Celsius. The major types of Japanese ceramics include Hizen porcelain (also known as Imari ware) and Kutani ware. |
Pottery
| | |
| --- | --- |
| | With clay as its main material, ceramic ware is fired in a kiln to a temperature of 1,100-1,300 degrees Celsius. A glaze is used. Has no translucency, but does have water absorbency. Thick, producing a dull sound when knocked. In Japan, ceramics from Seto are synonymous with ceramic ware. This is a popular type of vessel, produced throughout Japan. |
Stoneware
| | |
| --- | --- |
| | Stoneware exhibits properties that fall in between those of earthenware and ceramic ware. The term refers to pottery that has neither translucency nor water absorbency, regardless of whether or not it has a glaze. The firing temperature is 1,200-1,300 degrees Celsius. In Japan, stoneware can fall into categories including Bizen ware and Tokoname ware. These kinds of pottery are also known as "yakishime ware." Glaze is not applied in these cases, but there are some forms that take on a natural glaze when fired. |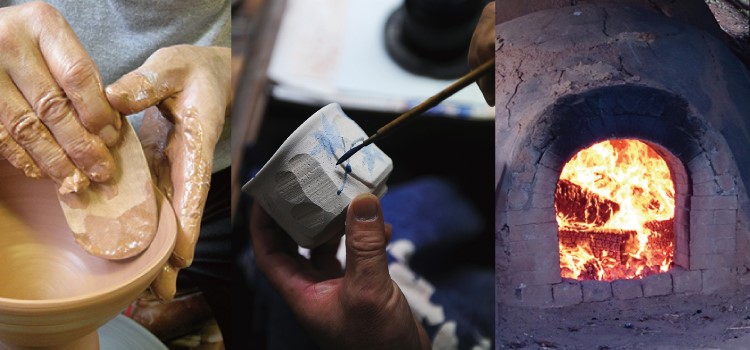 We also offer a wide variety of tableware in addition to ceramics, including glass tableware, wooden items, chopsticks, and metal tumblers.
Providing great Japanese products to all areas of Japan. Thanks to your support, our company will celebrate its 100th anniversary this year.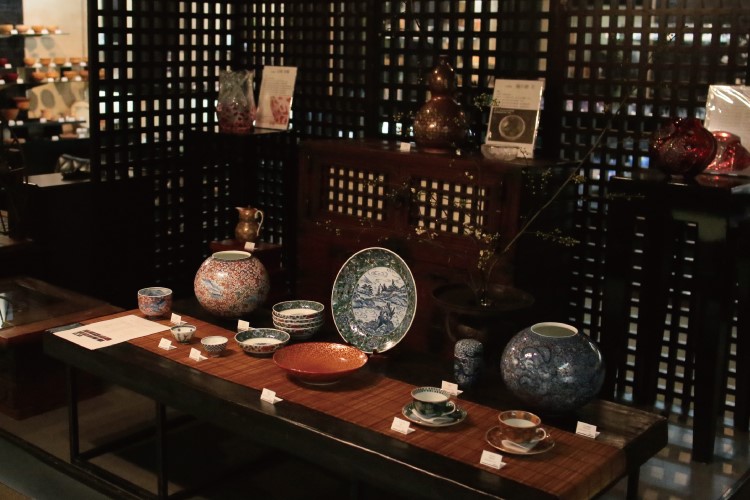 Business partners
Mitsukoshi, Isetan, Hankyu Department Store, Matsuzakaya, Daimaru Department Store
Odakyu Department Store, Kintetsu Department Store, Takashimaya, Seibu Department Stores, Sogo
AEON, Izumiya, Ito-Yokado, Seiyu, Heiwado, Loft
Life Corporation, and many more general retailers, etc.
Suppliers: Approximately 800 companies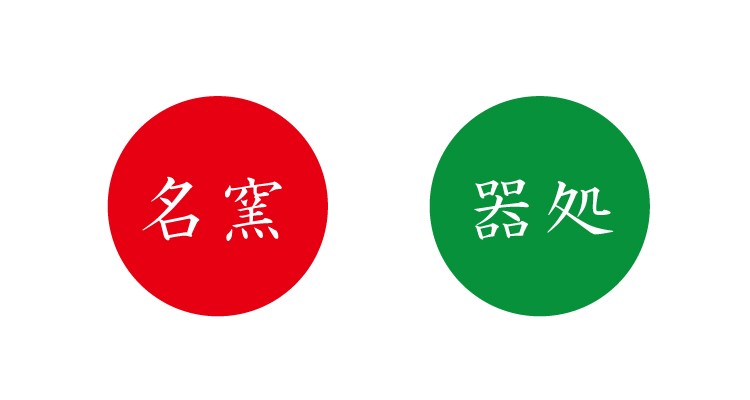 The catalogs for our main products can be found here:
•Meiyo

http://my.ebook5.net/tohsai/1618meiyo/?_ga=1.243871682.612474163.1491369631

•Utsuwadokoro

http://my.ebook5.net/tohsai/1719utsuwadokoro/?_ga=1.213969616.612474163.1491369631