Popular and unique Japanese fortune item - setoyaki manekineko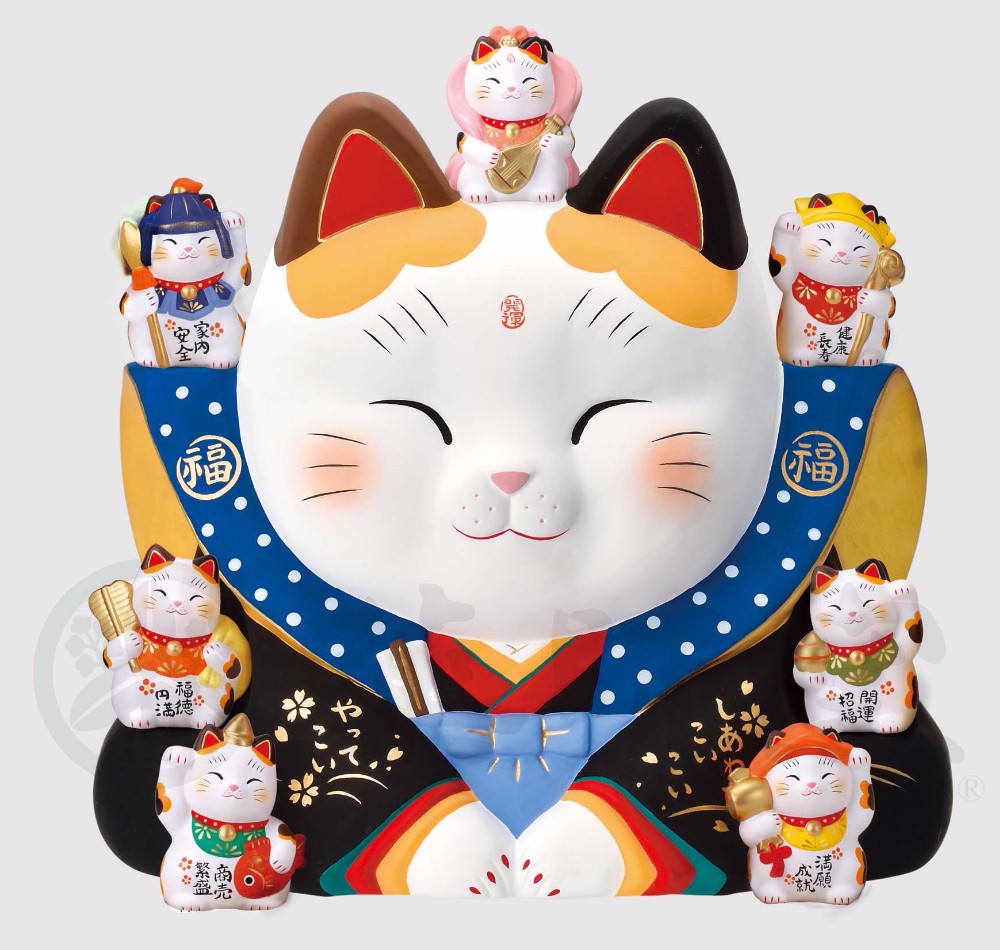 "Maneki-neko" produced in the famous Seto-yaki ceramics area of Japan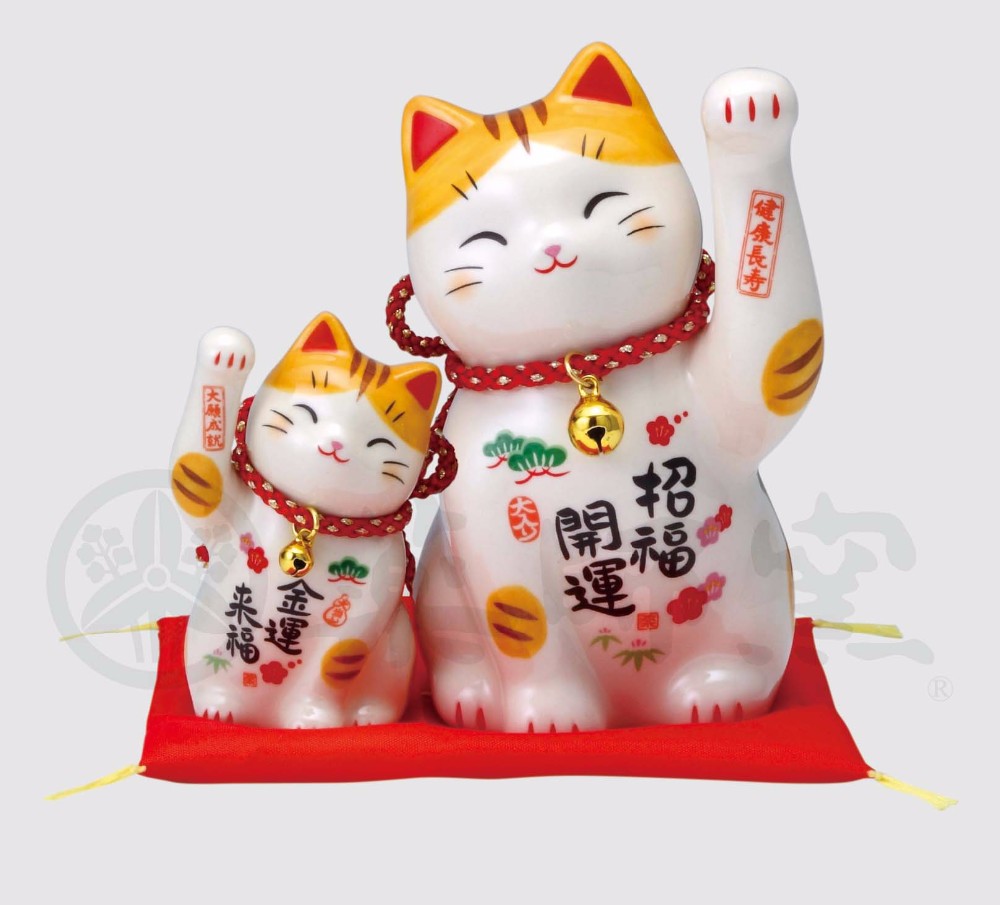 Choose from a number of varieties, sizes, and facial expressions.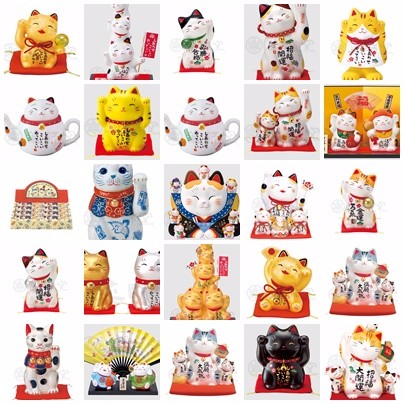 Highly popular with tourists who come to Japan from overseas as well.
Seto-yaki is famous in Japan and is even listed among the Six Ancient Kilns of Japan as one of the country's representative pottery sites. The area is so well known that the word "Seto-mono" (objects from Seto) has come to mean pottery in general!
These maneki-neko were produced at Yakushi-gama in that famous Seto area. In Japan, maneki-neko have been around since the Edo period and have always been popular with the common people as good luck charms for bringing in customers and money.
Place one of these maneki-neko in your business for good luck, prosperous business, and (perhaps) the granting of a small wish or two.
Feel free to contact us if you would like to receive additional information and we would be glad to provide it.