Ladies and Gentleman,
Have a good day to you !
You want to have a good heathy but you worry about dirty food and fruits have chemicals. Don't worry about that. I'm Rosa, come from VIKAFOODS company. Today I am here, bring to you a solution. Let me show you how !
My company provided products included Fruits, Vegetable & Seafood such as Mango, Rambutan, Soursop, broccoli, opion, etc…for domestic and exporting with standard of HACCP, ISO, HALAL,..ensure foods safety with high quality and the best price. We supply and export in both fresh and frozen. We also have dried Products.
The products were produced from 100% natural under the modern manufacturing process, they still retain the natural color, taste, and nutritional ingredients. Especially is FREZE DRIED DURIAN.
Now I would like to give you a detail introduction
Specification:
Commodity: Freeze Dried Durian.
Origin: Vietnam
Status: Relatively the same size, scrisp
Taste: Naturally Sweet.
Color: Natural yellow.
Odor : Fragrant, Typical, no strange odor.
Foreign Matter: No
Grade: A.
MOQ: 1 x 20'DC
Packing: 5 kg/ bag, 250gr/bag, 120 gr/bag or As Your request.
Delivery term: 15 - 20 days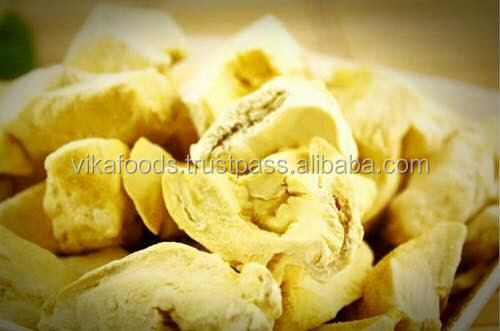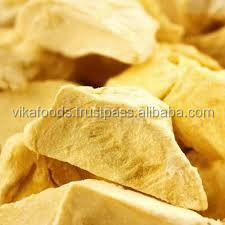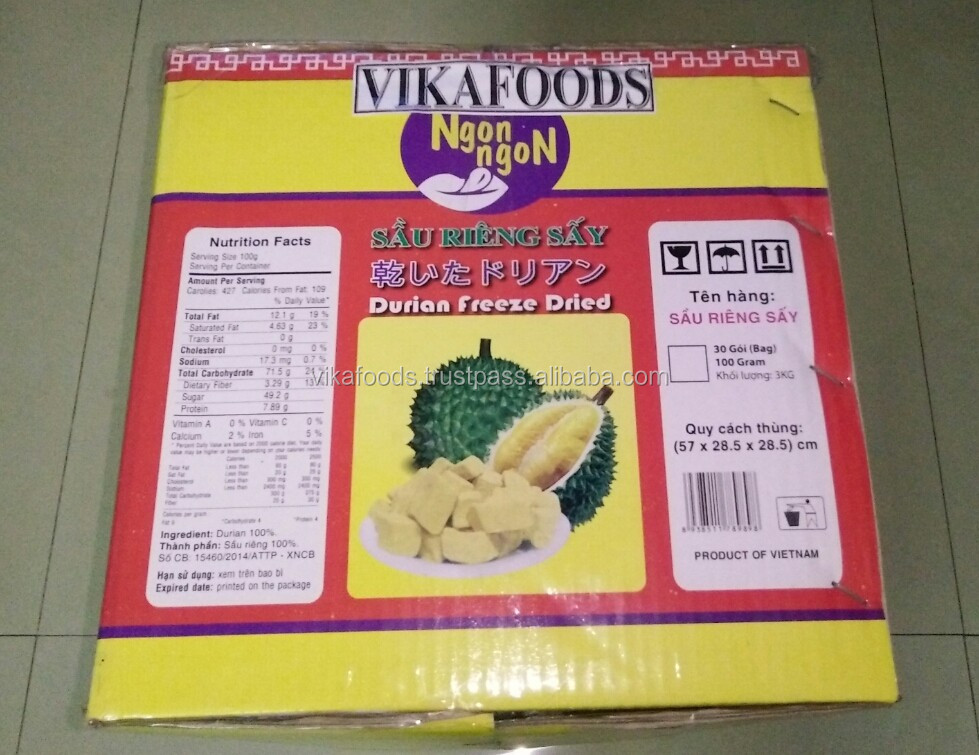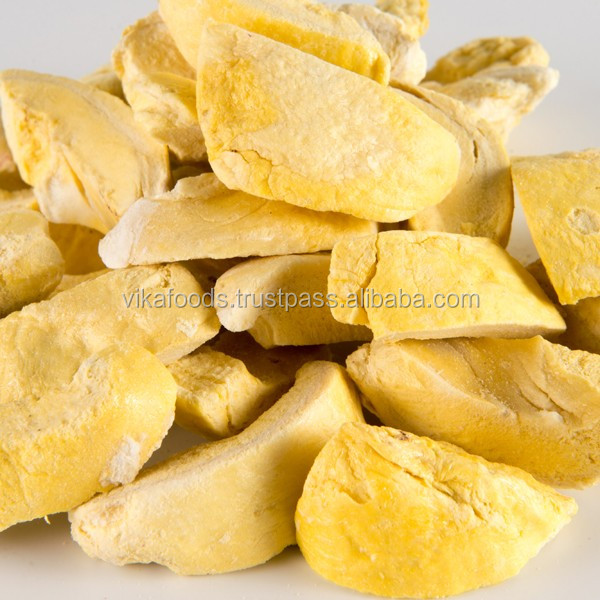 I am sure our products will make you satisfied, the quality of the products is guanranteed. There is no problem with our products. If you have any questions, please contact us with contact information below. We always welcome you.
I look forward to hearing from you.
Thanks & Best regards,
---------------------------------------------------------------------------------------------------------------
VIKA FOODS CO.,LTD
No. 314, Ho Thi Huong Str., Town 5, Xuan An Ward, , Long Khanh Dist., Dong Nai Pro., Vietnam.
Tel/ Fax: 84- 616263161 Hotline/ wechat/ viber/ whatsApp: 84- 983 028 718
Skype: yaya_5321 Email: vikafoods(at)gmail.com